N.Y. Democrat Defending House Majority Finds Own Seat Is in Play
DCCC Chair Sean Patrick Maloney is seeking sixth term
Ex-congressional leaders stressed need to balance jobs
Sean Patrick Maloney is charged with helping defend Democrats' most vulnerable House seats in the midterm elections. That includes his own.
The New Yorker is juggling his political priorities, serving as chair of the Democratic Congressional Campaign Committee and seeking re-election in a district the Cook Political Report with Amy Walter rates as competitive.
His leadership position is a vital role this cycle, as the party clings to a five-seat majority amid historical headwinds. But Maloney says he's also running his race with the same focus and vigor as the countless colleagues he's helping hone a message and raise money, particularly those in the DCCC's Frontline program for incumbents with competitive races.
"I live the reality that our Frontliners do," Maloney told reporters at House Democrats' issues conference in Philadelphia. "If I wasn't managing the Frontline program, I'd be on the program."
While Democrats face a challenge in keeping House control, money isn't going to be one of their problems. The DCCC announced Friday it entered March with more than $99 million in cash on hand.
Maloney boasts several early advantages as he seeks a sixth term, including fundraising, redistricting, and polling. He entered the election year with $1.8 million in cash on hand, so far outpacing his likely Republican opponent, state Assemblyman Colin Schmitt. Updated figures will be available next month, with first-quarter fundraising reports due April 15.
He's running in a district, the 18th, that leans more Democratic than the one he currently represents, after adding more of Westchester and Dutchess counties, and part of Ulster County. President Joe Biden would've carried it by 8 percentage points in 2020.
And with more than seven months to go until Election Day, Maloney leads Schmitt in early internal polling. A poll of 500 likely voters conducted in the last week by Global Strategy Group for Maloney's re-election campaign found him ahead by 12 points, according to a polling memo obtained by Bloomberg Government.
"It's more work for me, of course, but I think it's a good thing that you've got someone doing this job who has to practice what they preach," Maloney said. "Who has to do the call time, has to watch their votes, who has to earn it every day."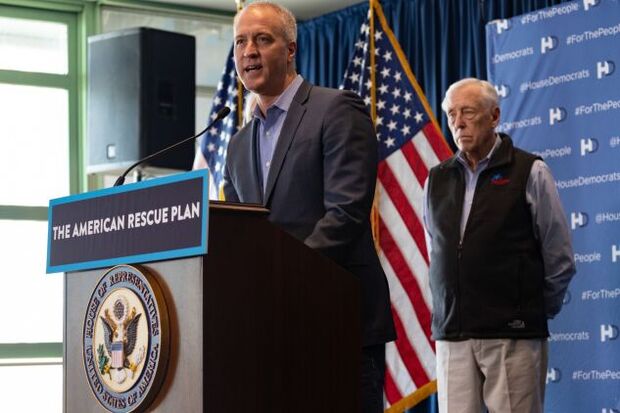 Targeted Race
Republicans say Maloney is vulnerable. The National Republican Congressional Committee added Schmitt to its list of top candidates in October. It included Maloney and nine other Democrats in a digital ad campaign last week that blames the incumbents for rising gas prices.
Schmitt's campaign released a poll of 300 likely voters conducted by BK Strategies last month that found the race tied and both supported by less than 40% of respondents.
Schmitt said in an interview he's zeroed in on Maloney's position on House Speaker Nancy Pelosi's (D-Calif.) leadership team as he works to unseat him. He also called out the DCCC's hiring of staffers who'd posted since-deleted tweets critical of law enforcement.
"I truly believe the Hudson Valley deserves a congressman, not a Democratic campaign chairman," said Schmitt, who said he would have voted against the Build Back Better (H.R. 5376) and the bipartisan infrastructure (Public Law 117-58) bills.
In a statement provided by Maloney's campaign, Brett Broge, chairman of the Orange County Democratic Committee in New York, praised the congressman's delivery of grants for local law enforcement. He also called out Schmitt's decision to speak to two buses of then-President Donald Trump's supporters heading to Washington for the Jan. 6 rally that preceded a mob of Trump supporters storming the Capitol.
Schmitt said in a statement that the protesters, who he says were with Orange County Right to Life, never went to the Capitol.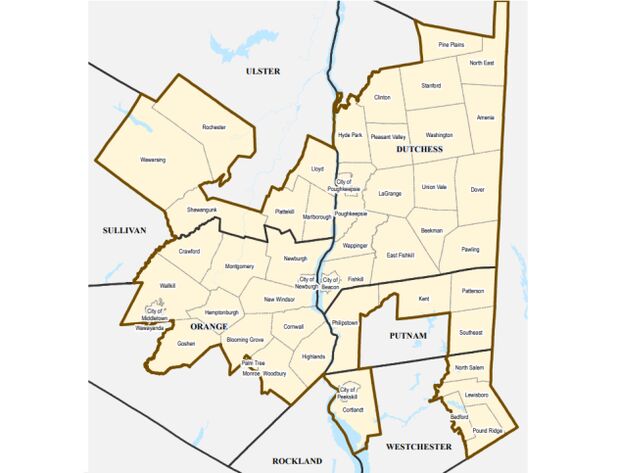 Nothing New
It's not unprecedented for members of congressional leadership to face —or even lose—competitive re-election races.
Former Reps. Joe Crowley (D-N.Y.) and Eric Cantor (R-Va.) lost primaries in the last decade. House Speaker Tom Foley (D-Wash.) was defeated in the 1994 general election. And in 2004, Tom Daschle (D-S.D.), who was then Senate minority leader, was unseated by John Thune (R), who's now Senate minority whip.
Daschle said in an interview that lawmakers in Maloney's position have to balance the logistical and political demands of aligning with leadership and appealing to a constituency that may lean more conservative than the rest of the party.
"One of the most important people on your staff is your scheduler, because he or she has to create that balance," Daschle said. "And there's always a tension between the need to be present in your state and the need to be present around the country."
Maloney's predecessor as DCCC chair represents a competitive district as well. Rep. Cheri Bustos (D-Ill.), whose district Trump carried twice, was chair in the 2020 cycle when she was re-elected by only 4 points after winning her prior race by more than 20 points.
"It really is a juggling act," Bustos said in an interview.
"I still won by a good number of votes," said Bustos, who isn't seeking re-election this year. "But I think when people see you in a certain way, and then all of a sudden that changes as far as your extracurricular duties in Washington, D.C.—I think that made a difference."
Greg Giroux in Washington also contributed to this story.
To contact the reporter on this story: Zach C. Cohen in Washington at mailto:zcohen@bloombergindustry.com
To contact the editors responsible for this story: Kyle Trygstad at ktrygstad@bloombergindustry.com; Bennett Roth at broth@bgov.com