Most Nursing Homes Short of Covid-19 Tests for Residents, Staff
Bloomberg Government subscribers get the stories like this first. Act now and gain unlimited access to everything you need to know. Learn more.
Most of the country's nursing homes can't test all their residents and staff for Covid-19, an industry survey shows, potentially thwarting efforts to stop outbreaks among the most vulnerable to the virus.
State and federal agencies are asking nursing and assisted living homes to perform coronavirus tests regularly to help prevent outbreaks among the elderly and could face fines if they fail to do so. Eight states have rolled out universal testing plans for elder care facilities and are reporting mixed results.
Widespread testing is costly and most of these facilities are struggling to get supplies or access to laboratories that have them, industry representatives say.
"We're trying our best," Lisa Newcomb, executive director for the Empire State Association of Assisted Living Facilities in New York, said. "There's a lot of practical and operational challenges that make this very difficult."
More than 60% of long-term care facilities reported they won't have access to enough tests in the next two weeks to check whether their residents and staff have contracted the virus, according to a recent, unpublished survey by the American Health Care Association/National Center for Assisted Living of its members. Results of the survey were shared with Bloomberg Government.
The group estimates it would cost $440 million to test just once every nursing home resident and staff member nationwide—about 3 million tests.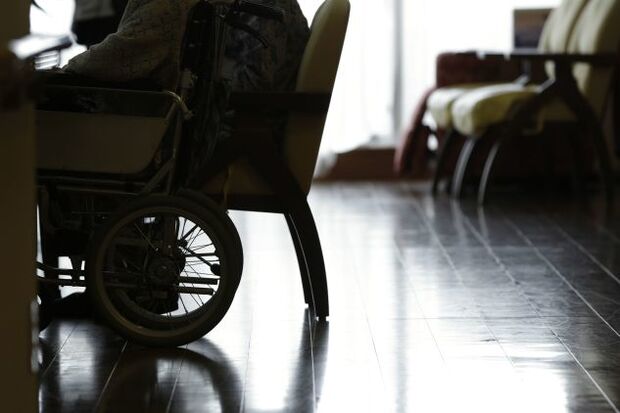 The coronavirus has hit long-term care facilities hard: In the 23 states that disclose data on deaths, more than 10,000 reported fatalities resulting from Covid-19 in long-term care facilities, about 27% of all deaths in those states, according to data gathered by the Kaiser Family Foundation.
Identifying Covid-19 cases early can help stop outbreaks in nursing homes, where physical distancing is more difficult, said Mark Mulligan, director of NYU Langone Health's Division of Infectious Diseases and Immunology.
"The more we test, the more we can fight the virus," he said.
Complicating the challenge: nursing homes have a history of struggling with infection control. More than 80% of the country's nursing homes were cited for infection prevention and control deficiencies from 2013 to 2017, a Government Accountability Office report released Wednesday found.
Lawmakers are asking for more oversight of the industry even as they call for added funding for nursing homes and assisted living facilities.
New Reporting
The Trump administration said this week nursing homes need to screen their staff each day for respiratory symptoms and perform weekly tests in order to fully reopen and once again allow visitors. These facilities are also now required to report confirmed cases of Covid-19 to families, residents, and the Centers for Disease Control and Prevention.
The federal government and many states have offered these facilities assistance, but some in the industry say it's largely temporary.
The American Health Care Association/National Center for Assisted Living is asking for states to tap into the $10 billion in federal money available to expanding testing capacity to help meet the new screening and reporting requirements.
"Moving forward, it is vital that all long term care facilities receive additional support and funding from state governments to conduct expanded testing," Mark Parkinson, president and CEO of the group, which represents the interests of assisted living and senior living communities, said in a statement.
That call has received support from federal lawmakers. Sen. Tim Scott (R-S.C.) said he's urged the Department of Health and Human Services to set aside money for nursing homes from the $175 billion pool of emergency funds for health-care providers included in the more than $2 trillion CARES Act (Public Law 116-136) and a subsequent aid package (Public Law 116-139).
"They need the resources, the supplies and the tests as soon as possible," he said during a Senate Aging Committee hearing Thursday.
Federal officials said this week supplies and laboratories are in place for nursing homes to test their residents and staff regularly.
"There is sufficient testing capacity available in all states," Centers for Medicare & Medicaid Services Administrator Seema Verma told reporters Tuesday.
In Congress, there's bipartisan support for nursing homes obtaining more money to fight outbreaks of Covid-19. Sen. Cory Gardner (R-Colo.) and Rep. Jan Schakowsky(D-Ill.) have both advocated for new funds for the industry.
Sen. Bob Casey (D-Pa.), the Aging Committee's ranking member, said Thursday he wants to give the nursing home industry $20 billion in federal funds to invest in programs to send more medical experts into elder care facilities, expand testing, and isolate those infected by Covid-19.
Susan Collins (R-Maine), chairman of the Senate Aging Committee, said Thursday she plans to introduce a bill to allow home health agencies to be reimbursed by Medicare for telehealth services, potentially helping seniors get in-home services.
State Rules
In New York, adult care facilities, including nursing homes, are required to test their staff twice per week for Covid-19 and report any positive tests to the state that day. Six other states—Arizona, New Jersey, Pennsylvania, South Dakota, Texas, West Virginia—have also announced similar plans, although the details vary.
West Virginia's Department of Health and Human Resources said earlier this month it's meeting the goal of testing all residents and staff of the 28 nursing homes in the state.
In Pennsylvania, anyone sent to a nursing home from a hospital must be tested for Covid-19, and the state is trying to test all current residents and staff. The state doesn't have figures for how many have been tested so far, but Nate Wardle, a spokesman for the state's Department of Health, said a pilot study has begun in two facilities and the state has sent National Guard-led mobile testing units to nursing homes that can't perform the tests themselves.
The New York State Department of Health sent 320,000 testing kits to adult care facilities this week and helped connect them with laboratories capable of performing tens of thousands of tests daily, Jill Montag, a spokeswoman for the department, said.
The number of testing kits the state sent out is enough to perform tests in the state's elder care facilities for about a week, the Empire State Association of Assisted Living Facilities' Newcomb said. Many of these facilities don't have enough nurses on staff to collect testing samples as well.
Long-term care facilities in the state are being asked to foot the bill for the testing and have yet to receive guidance on whether more testing kits are coming, Newcomb said.
To contact the reporter on this story: Alex Ruoff in Washington at aruoff@bgov.com
To contact the editors responsible for this story: Paul Hendrie at phendrie@bgov.com; Robin Meszoly at rmeszoly@bgov.com
Stay informed with more news like this – from the largest team of reporters on Capitol Hill – subscribe to Bloomberg Government today. Learn more.