More Incumbents Could Join the Five Who Lost Primaries (Podcast)
Bloomberg Government's Kyle Trygstad and Greg Giroux discuss incumbents on the latest episode of Downballot Counts, with a focus on the most competitive primary challenges through the remainder of the summer.
Five lawmakers have been denied renomination so far in 2020. An average of three incumbents have lost in primaries in every election cycle over the past three decades, not counting the post-redistricting years of 1992, 2002, and 2012.
Rep. Steve Watkins (R-Kan.) may be the most vulnerable of the House members to watch, while Sen. Ed Markey is being challenged by Rep. Joe Kennedy III in Massachusetts' Sept. 1 Democratic primary.
Listen to the latest episode of Downballot Counts
Subscribe and Listen to Downballot Counts from your mobile device:
Via Apple Podcast | Via Overcast | Via Stitcher | Via Spotify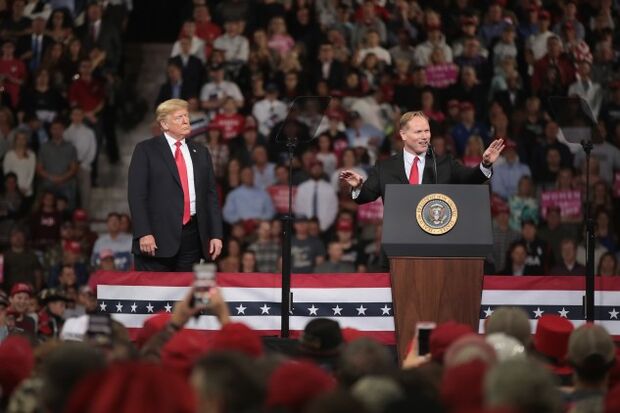 To contact the hosts: Greg Giroux in Washington at ggiroux@bgov.com; Kyle Trygstad in Washington at ktrygstad@bgov.com