Mississippi Suspends State Political Conventions Due to Virus
Mississippi's governor has suspended nominating conventions for the state's Republicans and Democrats this year because of the Covid-19 pandemic.
The executive order signed Friday by Gov. Tate Reeves (R) suspends the state conventions, as well as a requirement for the parties to submit their selection plans 90 days before implementation.
"We were asked to do so by both political parties," Reeves said at a news conference in Jackson, Miss.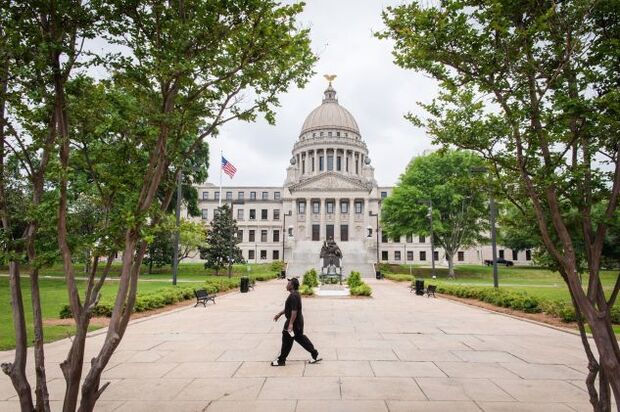 The Mississippi Republican Party had planned to hold its convention on May 15 and May 16 to select the state party's executive committee and to elect delegates to the 2020 Republican National Convention. County conventions to elect delegates to the state convention were to be held April 18.
The Mississippi Democratic Party planned its state convention May 23, following congressional district caucuses in April and May, to select delegates to the Democratic National Convention.
Both parties must now develop a new plan for the selection of delegates to their national conventions, which are scheduled for August. Those plans have to be filed with the Mississippi Secretary of State "within seven days of their adoption or of the issuance of this order, whichever occurs later," according to the order.
State and federal authorities have discouraged large gatherings to reduce the risk of person-to-person spread of the coronavirus.
To contact the reporter on this story: Jennifer Kay in Miami at jkay@bloomberglaw.com
To contact the editors responsible for this story: Loren Duggan at lduggan@bgov.com; Katherine Rizzo at krizzo@bgov.com