Mississippi Governor's Race Spotlights Economy, Elvis' Kin (1)
Candidates focus on health care and the economy
Governor with low approval rating renominated
(Updates with efforts to contact campaigns in the last paragraph.)
Bloomberg Government subscribers get the stories like this first. Act now and gain unlimited access to everything you need to know. Learn more.
The fall campaign for Mississippi governor will test how strongly voters feel about their health care, the economy, and party loyalty.
Gov. Tate Reeves, who won the Republican primary on Tuesday against political newcomers David Hardigree and John Witcher, will be challenged in the general election by Democrat Brandon Presley, who's running statewide after four terms as Northern District public service commissioner. Presley's other claim to fame is a second-cousin connection to Elvis Presley.
Keeping businesses open during the Covid pandemic "sent a message to job creators across the country: that Mississippi is open for business and our people are worthy of investment," Reeves said in a press release.
He pointed to a Pew Research Center report showing some of the nation's strongest employment gains since 2020.
"I think Gov. Reeves is going to run on the fact that, economically, Mississippi is in pretty good shape. There's a general sense that the economy is being well managed," said Brian Shoup, professor and head of the Department of Political Science and Public Administration at Mississippi State University.
Agriculture is the state's No.1 economic driver, and the state's in the middle of the pack at No. 26 in the income tax portion of the Tax Foundation's Business Tax Climate Index. Mississippi rates lower in some other rankings, such as the availability of health care, offering an opportunity to Reeves' opponent.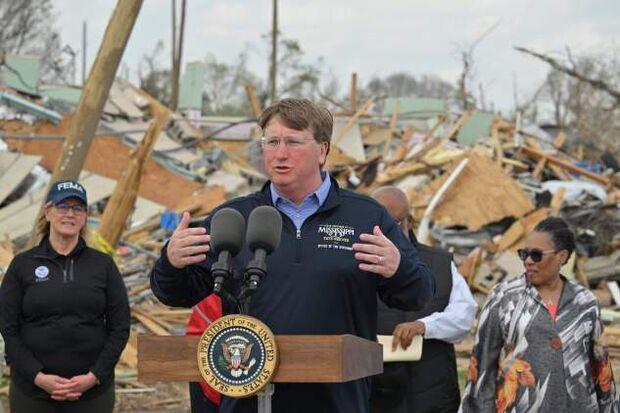 It's one of the lowest-performing states in a 2023 report on health care quality, access, costs, and outcomes by the Commonwealth Fund, which conducts independent research on health-care issues.
Presley has been contrasting his position on health care for the poor — he talks about how struggling hospitals and patients would benefit if Medicaid covered more people — with Reeves' decision against Medicaid expansion.
"Expanding Medicaid is a no-brainer," Presley said in a social media post. "It helps save our hospitals, creates thousands of good jobs and more.
"But instead, our tax dollars are going to Massachusetts, Michigan, and Maryland."
He's also been urging voters to make a connection between the lack of Medicaid expansion and the diversion under an earlier administration of money meant for the poor going to projects that included a new volleyball facility at the University of Southern Mississippi. Former NFL quarterback Brett Favre was involved in discussions for the facility at the school, which is his alma mater and where his daughter played volleyball. Favre has denied wrongdoing.
"Generally speaking, you go with the policy issues that are most likely to mobilize your voters. Rural health and health in general will probably be that issue," Shoup said.
Republicans say that Reeves has a few strong cards to play: he signed laws reducing state income taxes and raising the pay of teachers. And Mississippi extended postpartum Medicaid coverage to one year this legislative session.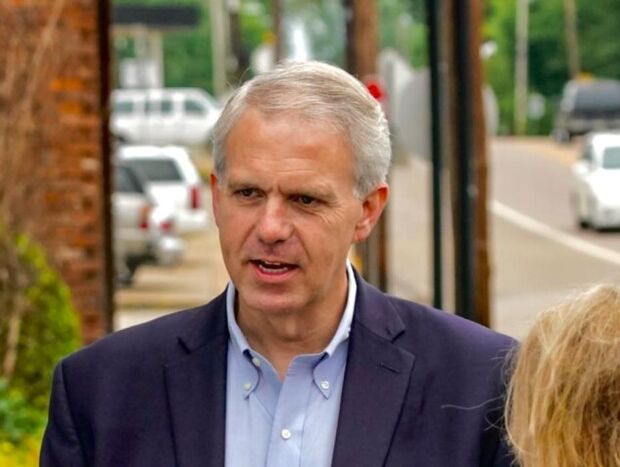 Another ace for Reeves could be the state's general tilt toward Republicans. Mississippi hasn't elected a Democrat for governor since 1999. And though he began the election cycle as one of the nation's least popular governors according to Morning Consult's most recent quarterly data, partisan affiliation probably will work in his favor.
"There are people who don't particularly like Tate Reeves but they like the Republican Party. While he might not be perfect and they might not particularly like him, (they think) that's still the team that I'm on," Shoup said of core GOP voters.
Four years ago, Attorney General Jim Hood showed that a Democrat can be competitive by holding Reeves to 51.9% of the vote. One of the factors that held Hood back was insufficient turnout by Black voters, said Kyle Kondik, managing editor of Sabato's Crystal Ball at the University of Virginia Center for Politics. Presley, who didn't have a challenger in the primary, will have to find the mobilization message that gets people to the precincts.
"Can he get enough to actually get over the top? I think it's a big challenge," Kondik said.
The general election on Nov. 7 will feature Reeves, Presley and independent candidate Gwendolyn Gray.
The campaigns didn't respond to requests for comment.
See also: Democrats Have More to Lose Than GOP in 2023 Races for Governor
To contact the reporter on this story: Maura Kelly Lannan in Washington, D.C.
To contact the editor responsible for this story: Katherine Rizzo at krizzo@bgov.com
Stay informed with more news like this – from the largest team of reporters on Capitol Hill – subscribe to Bloomberg Government today. Learn more.