Merging Federal Worker, Facilities Agencies Proposed in Budget
OPM, GSA merger seen more feasible legislatively than 2018 plan
Administrative moves can be made while awaiting legislation
The Trump administration in 2019 will focus on the merger of the two government agencies dealing with the federal workforce as well as federal facilities and services, rather than the panoply of mergers proposed last year, a senior administration official said Friday.
Government management is going to be highlighted in President Donald Trump's fiscal 2020 budget set for release on March 11, but the centerpiece will be the follow-up to the sweeping overhaul and reorganization plan put out in June 2018, said the official who is familiar with the budget plan.
Where the 2018 plan listed 34 reorganization proposals, this year will focus on the merger of the Office of Personnel Management into a single entity within the General Services Administration, the agency primarily responsible for federal buildings and support services.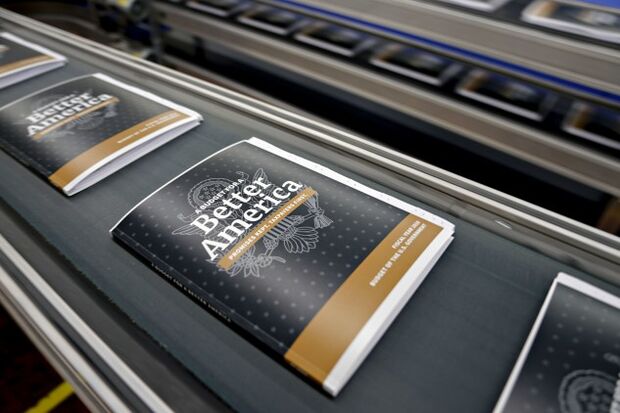 Last year's plan also proposed consolidating OPM's National Background Investigations Bureau into the Department of Defense, and this proposal is continuing to move forward, the official said in an interview with Bloomberg Government. An executive order to accomplish this transition is in the final stages of clearance and is expected soon, the official said.
Politically Delicate
Last year's sweeping reorganization plan failed to advance in Congress, and the official acknowledged that with Democrats in majority control of the House, getting the authority to consolidate will be even more difficult this year.
Politically, the 2015 OPM data breach brought to light the real need to make changes, especially in technology, which may win over even Democrats on Capitol Hill, the official said.
Realistically, legislation authorizing the merger of OPM and GSA isn't anticipated to advance quickly, so in 2019 the agencies will move forward with several of the administrative elements of the reorganization, the official said.
Antiquated Processes
OPM currently plays a critical role in supporting the federal workforce, but is doing so on antiquated infrastructure and using ancient processes, the official said. Structural changes are needed and can be accomplished most effectively by merging with GSA, the official said.
Essentially, the merger would allow OPM to take advantage of GSA's superior information technology, the official said.
This merger was chosen as the priority this year because it's relatively small, it's in the same congressional committees of jurisdiction, and it's fundamentally critical to all the other modernization activities in government, the official said.
If the administration doesn't get the "people mission" on a strategic footing, all of the other proposals around modernization in government become that much harder, the official said.
To contact the reporter on this story: Cheryl Bolen in Washington at cbolen@bgov.com
To contact the editors responsible for this story: Paul Hendrie at phendrie@bgov.com; Jonathan Nicholson at jnicholson@bgov.com; Robin Meszoly at rmeszoly@bgov.com