Meet the 10 Republican Lawmakers Who Voted to Impeach Trump
They joined all Democrats in the 232-197 vote margin to impeach
May face primary challenges, but environment unknown a year out
Ten House Republicans joined all Democrats on Wednesday in voting to impeach outgoing President Donald Trump for his role in inciting violence at the Capitol last week.
The GOP backing gave the impeachment resolution (H. Res. 24) a bipartisan stamp of approval a week after a mob of Trump supporters breached and vandalized the Capitol on the day a count of electoral votes certified Trump's loss to Democrat Joe Biden. No House Republican voted to impeach Trump in December 2019 on charges of abusing his power and obstructing Congress.
The party-bucking Republicans may face serious primary challenges in the 2022 election. But congressional district lines will be redrawn before then, and it's not clear how much clout Trump will have in Republican primaries as an ex-president more than a year from now.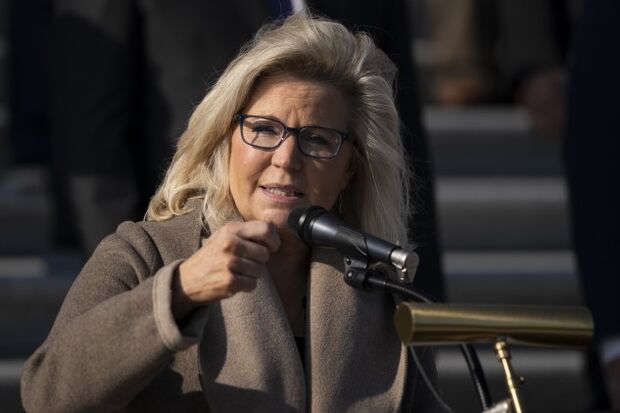 Here's a look at the Republicans who voted for the impeachment resolution, which the House adopted on a 232-197 vote:
Liz Cheney (Wyo.): The pro-impeachment announcement by Cheney, the third-ranking House Republican, was the most conspicuous by any Republican, given her position in leadership. Cheney's statement, released Tuesday, was frequently cited by Democrats during House debate on the impeachment resolution, including in Majority Leader Steny Hoyer's (D-Md.) closing remarks.
Trump won Wyoming — and its at-large district — by 43 percentage points in the 2020 election, the biggest victory margin for Trump among the 10 districts held by Republicans who voted to impeach him. Some Republicans have already called for Cheney's ouster as chair of the House Republican Conference.
Anthony Gonzalez (Ohio): Gonzalez, a former professional football player, recently began his second term representing some pro-Trump suburbs and rural areas near Cleveland and Akron.
Jaime Herrera Beutler (Wash.): A House member since 2011 from the Vancouver area, Herrera Beutler has voted with Democrats from time to time on some environmental and health-care bills.
"My vote to impeach our sitting president is a not a fear-based decision," she said on the House floor Wednesday. "I am not choosing a side, I'm choosing truth. It's the only way to defeat fear."
John Katko (N.Y.): Katko, who's in his fourth term, is a former federal prosecutor who represents a Syracuse-area district Trump lost in 2020. He was the first Republican to announce his support for Trump's impeachment.
Adam Kinzinger (Ill.): Kinzinger, a House member since 2011 and an Air Force veteran, was the only Republican who voted Tuesday for a Democratic resolution that called on Vice President Mike Pence to invoke the 25th Amendment and become acting president.
Peter Meijer (Mich.): Meijer is an Army veteran and the only Republican freshman who voted to impeach Trump. He holds the Grand Rapids district previously represented by Gerald Ford, who was elevated to the presidency in 1974 after Richard Nixon resigned rather than face certain impeachment and removal. Meijer was elected in 2020 to succeed Justin Amash, who left the Republican Party in July 2019 and voted for both impeachment articles against Trump in December 2019.
Dan Newhouse (Wash.): Newhouse is a hops-growing farmer who's a member of the Republican Main Street Partnership, a group of conservatives who say they represent the "governing wing of the Republican Party."
Tom Rice (S.C.): Rice, a member of the influential Ways and Means Committee, is starting his fifth term representing Florence, Myrtle Beach, and Conway. Trump won Rice's district 59%-40% in the 2020 election, according to data compiled by Bloomberg Government.
Fred Upton (Mich.): Upton, a House member since 1987 and a former chairman of the Energy and Commerce Committee, is in the bipartisan Problem Solvers Caucus and was re-elected handily in 2020 despite being targeted by Democrats.
David Valadao (Calif.): Valadao returned to the House this year after previously serving from 2013 to 2019. In a rematch election in 2020, Valadao ousted TJ Cox (D) in an agricultural and Hispanic-majority Central Valley district that Trump lost by 11 percentage points, according to Bloomberg Government data.
To contact the reporter on this story: Greg Giroux in Washington at ggiroux@bgov.com
To contact the editors responsible for this story: Kyle Trygstad at ktrygstad@bgov.com; Bennett Roth at broth@bgov.com