Medical Innovation 'Cures 2.0′ Bill Unveiled in U.S. House (1)
Bill aims to speed medical innovations, pay for genetic testing
Path forward on legislation unclear amid busy calendar
(Updates throughout with additional reporting from sponsors' press conference.)
Bloomberg Government subscribers get the stories like this first. Act now and gain unlimited access to everything you need to know. Learn more.
A bipartisan duo of House lawmakers announced their long-awaited bill to speed up medical innovations and create a new federal research agency Tuesday.
Reps. Diana DeGette (D-Colo.) and Fred Upton (R-Mich.) said their legislation would transform how Medicare pays for new treatments and technologies—potentially bringing them to seniors faster—and increase access to telehealth services.
The bill also would authorize a new biomedical research agency designed to catalyze cutting-edge discoveries that's modeled off existing programs at the departments of Defense and Energy.
"The federal government has shown, time and time again, that when it's given the resources needed to accomplish the impossible, there's not much it cannot do," the pair said in a statement.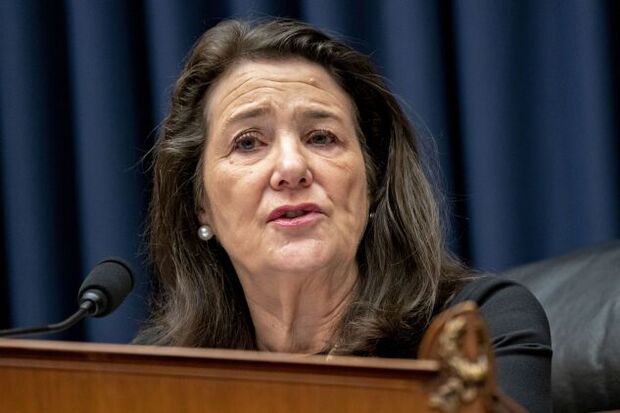 DeGette and Upton hoped to introduce the bill this summer in tandem with White House calls for the Advanced Research Projects Agency for Health, or ARPA-H. Competing priorities kept staff from working on the legislation for months, Upton said recently.
Those delays mean the bill is unlikely to make it to President Joe Biden's desk before the end of the year as they initially hoped, Upton said at a press conference Tuesday.
House leaders are trying to pass Biden's proposed $2 trillion spending bill this week and then must shift their attention to funding the government before current appropriations expire in early December.
"We're now going to try to put this on the fast track and work with our Senate colleagues, but we may not meet the deadline before the end of the calendar year, unless we really put in some long nights—which somehow I think we're going to be doing even without this bill."
At the same time, DeGette said she expects this bill will take less time to pass compared to the 2016 law "because there is such an overwhelming support for the concept of it in both the Republican conference and the Democratic caucus."
Long Covid, Clinical Trials
Either the spending bill or a government funding bill could include funding for ARPA-H, but neither is a done deal. Democrats and Republicans have yet to reach agreement on how to fund the government and could be headed toward simply extending current funding levels beyond December.
Cures 2.0 is a follow up to the landmark biomedical innovation law 21st Century Cures (Public Law 114-255). The follow-up legislation includes a new section to build understanding of long Covid-19, a condition of patients who continue to feel the impacts of the disease long after they've shed the virus. There's also language to permanently remove Medicare's requirement that a patient live in a rural area and be physically in a doctor's office or clinic to use telehealth services.
The measure includes provisions addressing clinical trials but places greater emphasis on delivering those new treatments to patients and improving pandemic preparedness.
To transform how public health insurance programs pay for innovative technologies, the legislation would allow Medicare to pay for breakthrough devices and permit Medicaid to pay for genetic testing for pediatric patients with rare diseases, among other changes.
ARPA-H
It's unclear how the Upton-DeGette proposal to authorize ARPA-H would dovetail with legislation Rep. Anna G. Eshoo (D-Calif.) introduced last month that would also authorize President Joe Biden's proposal to establish the new entity.
DeGette said she's spoken to Eshoo about her bill. Both Upton and DeGette underscored that the Cures 2.0 version really reflects the vision laid out by the White House, such as locating ARPA-H within the National Institutes of Health.
"We need to work together," Upton said. "This is an exciting new provision that's going to be funded the well into the future, to really provide for the breakthrough therapies and cures."
Energy and Commerce Chairman Frank Pallone (D-N.J.) is "eager" to hold hearings on ARPA-H and other provisions in the bill related to Cures 2.0, DeGette said. The health subcommittee will be first to hold a hearing on it, she said.
Cures 2.0 would authorize $6.5 billion over three years to set up ARPA-H, mirroring what the White House initially proposed in its budget. Appropriators must still sign off on the amount and have indicated the agency will get much less in its first year, as the Senate proposed $2.4 billion for ARPA-H in 2022 and the House proposed $3 billion.
To contact the reporters on this story: Alex Ruoff in Washington at aruoff@bgov.com; Jeannie Baumann in Washington at jbaumann@bloombergindustry.com
To contact the editors responsible for this story: Fawn Johnson at fjohnson@bloombergindustry.com; Sarah Babbage at sbabbage@bgov.com
Stay informed with more news like this – from the largest team of reporters on Capitol Hill – subscribe to Bloomberg Government today. Learn more.