Medicaid Expansion Bid Gains as Holdout States Eye New Perk
Advocates cite added federal stimulus money, voice optimism
GOP officeholders could be put on spot in 2022 elections
Bloomberg Government subscribers get the stories like this first. Act now and gain unlimited access to everything you need to know. Learn more.
Billions of dollars in new incentives for states to expand their Medicaid programs are re-energizing advocates in the dozen states that have declined the federal assistance — and potentially aiding Democrats in future elections.
Republican-controlled legislatures or governors in 12 states declined to take advantage of the 2010 Affordable Care Act's broadening of Medicaid. Now, Medicaid expansion advocates have something new to offer: extra money from Washington.
"For so many years it's kind of felt like banging your head against the wall," Hyun Namkoong, a policy advocate for the North Carolina Justice Center, a group pushing for Medicaid expansion, said. "This is changing that feeling."
Democrats who've pushed for expanding Medicaid in Republican-controlled states may also benefit if voters see the offer as too good to pass up.
Relief Package Dangles New Incentives for Medicaid Expansion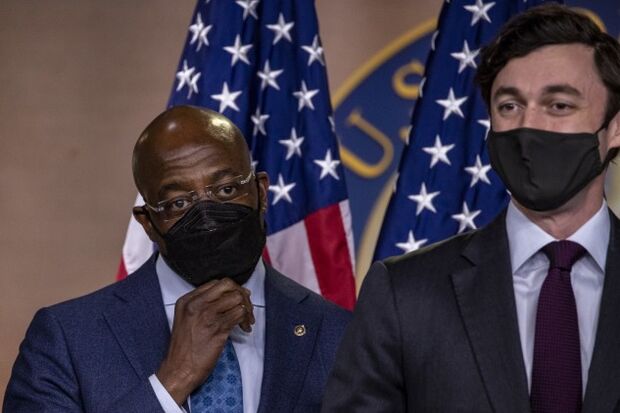 The federal-state health insurance for low-income people traditionally focused on children, pregnant women, seniors, and the disabled. The ACA permitted states to expand eligibility to adults earning up to 138% of the poverty level.
New Incentives
The sweeping $1.9 trillion Covid-19 relief package (Public Law 117-2) enacted earlier this month increased the federal government's share of Medicaid costs in states that newly expand their public health insurance. Millions of Americans could gain insurance coverage if all the holdout states grow their Medicaid programs, President Joe Biden said.
Under the ACA, the government pays 90% of expansion costs, a share that's gradually dropped since states began building on the program. The new law offers a two-year increase in the federal government's portion for traditional Medicaid, the larger section of the program.
For North Carolina, the federal government would pay $2.4 billion more for the state's Medicaid program over two years, the Center on Budget and Policy Priorities estimates. For Georgia, the federal government would pay $1.88 billion more for Medicaid, according to the CBPP.
Advocates are selling Medicaid expansion as a way for states to pay for other priorities such as big infrastructure projects popular with the public.
"There are so many meaningful things that our state could do with those dollars that we're hopeful that state leaders have a hard time passing it up," Laura Colbert, executive director of Georgians for a Healthy Future, said. Part of that Medicaid expansion drive is to attract voters.
"The financial incentive is adding some pressure and definitely making it more appealing," Colbert said.
Georgia will hold another Senate election in 2022, when Democrat Raphael Warnock is up for re-election after winning on a ticket that included advocating for Medicaid expansion.
Warnock and fellow Democratic Sen. Jon Ossoff were among the main backers of the provision, hoping to gain ground on their push to expand Medicaid.
Nine of the 12 states that have rebuffed Medicaid expansion will elect governors in 2022. Only Wisconsin and Kansas have Democratic governors. Alabama, Florida, Mississippi, South Carolina, South Dakota, Tennessee, Texas, and Wyoming are the other holdout states.
Advocates in Florida, Mississippi, and South Dakota are pushing for Medicaid expansion at the ballot box in 2022.
The added funds could mean some states expand their Medicaid populations without controversial ways to pay for it. Jane Adams, campaign director for Alabama Arise, a group that backs Medicaid expansion, said her state has mulled creating a state lottery.
With the added incentives, Adams said, they may not need a lottery or could delay its creation.
Medicaid is popular in both parties, expansion advocates say. A majority of Republicans view Medicaid favorably, a 2019 poll by the Kaiser Family Foundation found.
A survey by Medicaid expansion supporters in North Carolina conducted in August 2020 found almost 80% of registered voters there support expanding Medicaid.
Ideological Opposition
Evidence shows the ACA's Medicaid expansion can save states money in the long run and improve the health of their residents, Edwin Park, a research professor at Georgetown University who studies Medicaid, said.
Biden, by offering states more money, is trying to eliminate the excuse that a state can't afford it, Park said.
"This has mostly been about ideological opposition, with the budget argument being a cover for that," he said. "This really exposes that and leaves opponents just standing on ideology."
For opponents of Medicaid expansion, Republican governors and legislators, that could cut both ways.
"Our governor has an election next year and this could either be something for or against him," Tennessee State Sen. Richard Briggs (R), who has sponsored Medicaid expansion legislation in the state for the past four years, said. "He could win on it, I think, with this deal."
Briggs said he's being careful about how to sell the new incentives out of concern it'll whip up opposition. He's reached out to local research institutions to look into what it could mean for Tennessee, but hasn't contacted Gov. Bill Lee (R).
"I've had so many disappointments that I'm reluctant to say we're going to be successful," he said. "But I know we won't get a better deal."
To contact the reporter on this story: Alex Ruoff in Washington at aruoff@bgov.com
To contact the editors responsible for this story: Robin Meszoly at rmeszoly@bgov.com; Sarah Babbage at sbabbage@bgov.com
Stay informed with more news like this – from the largest team of reporters on Capitol Hill – subscribe to Bloomberg Government today. Learn more.