McCormick, Oz Aided by Court Ruling Lifting Loan Repayment Cap
They loaned their campaigns $23 million combined so far
Supreme Court's 6-3 decision came after Ted Cruz challenge
The Supreme Court ruling striking down a 20-year-old limit on campaign loan repayments could help two leading Pennsylvania Senate contenders recoup some of their massive investments in the race.
Former Bridgewater CEO David McCormick and celebrity physician Mehmet Oz reported loaning their campaigns more than $23 million combined ahead of Tuesday's Republican primary.
They're among more than two dozen Senate candidates across the country this year who've loaned their campaigns a total of nearly $100 million, Federal Election Commission disclosure reports show. The ability to contribute significantly out of pocket provides a major advantage for wealthy candidates, who don't need to spend as much time and money to raise funds.
"Self-financed candidates may be more likely to loan more to their campaigns after today's ruling," election lawyer Brett Kappel said. "They are, however, still running the risk that the campaigns may not be able to repay the loans if they don't win the election."
The 6-3 court ruling in a challenge brought by Sen. Ted Cruz (R-Texas) struck a provision of the 2002 McCain-Feingold law limiting to $250,000 candidate loan repayments made with money raised more than 20 days after an election.
Read More: Supreme Court Backs Ted Cruz in Striking Down Campaign Finance Limit
Cruz campaign spokesman Steve Guest said it "will help invigorate our democratic process by making it easier for challengers to take on and defeat career politicians."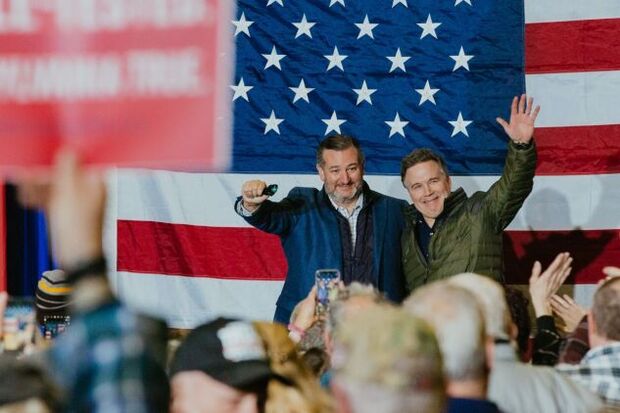 Other Senate candidates who've loaned their campaigns millions of dollars include Jim Lamon (R) in Arizona, Mike Durant (R) in Alabama, and Alex Lasry (D) in Wisconsin.
The decision could also help current and former lawmakers with outstanding loans to their campaign committees. Prior to the court decision, FEC rules required campaigns to convert old candidate loans to contributions, but several have refused to do so — some for many years.
Campaign committees for Sens. Cynthia Lummis (R-Wy.), Mike Braun (R-Ind.) and former Sen. Frank Lautenberg (D-N.J.), who died in 2013, all have told the FEC they were waiting for a legal ruling before deciding what to do.
The Lummis campaign said in a filing the Cruz case could allow it to repay a debt to the senator of more than $145,000. Braun's campaign also cited the case in response to an audit finding that it shouldn't have repaid the senator over $750,000. Lautenberg's campaign account still has about $90,000 in cash, which could be used to pay back his estate for part of the senator's loan, dating from 2002.
To contact the reporter on this story: Kenneth P. Doyle in Washington at kdoyle@bgov.com
To contact the editors responsible for this story: Kyle Trygstad at ktrygstad@bloombergindustry.com; Bennett Roth at broth@bgov.com