McCarthy's Speaker Struggles Hamper Fast Start for New Majority
Some committees likely won't get new chairs until January
Setting GOP agenda is at risk as panels try to get up to speed
Bloomberg Government subscribers get the stories like this first. Act now and gain unlimited access to everything you need to know. Learn more.
Kevin McCarthy isn't the only one sweating his bid to be the next speaker of the House.
His struggle to clinch the job has delayed the naming of members to top committee posts who will be key to driving the Republican agenda once they assume the majority in January.
While committee chairs are made official at the start of a new Congress, those decisions are usually weeks in the making as internal steering committees nominate candidates that the GOP conference then approves. But House Republicans have pushed back that timetable for committees with contested chair races as McCarthy works to shore up enough support for the Jan. 3 speaker vote.
The first 100 days will be key for the Republicans to set their governing tone for the next two years. Without functioning committees, they will be hampered in their ability to conduct hearings, pass legislation, and initiate investigations of the Biden administration. A delay in choosing who will lead these panels cuts into preparation time, postpones hiring of key staff, and sets back the selection of subcommittee chairs.
Lawmakers raised concerns about the impact of the delays in interviews with Bloomberg Government in recent days.
"Without a question, delays in selecting chairmen and committee members puts a lot of pressure on the agenda," said Rep. Kevin Brady (R-Texas), the outgoing ranking member of the Ways and Means Committee.
In a letter to their colleagues Monday, Republicans in line for committee posts stressed the urgency to coalesce behind McCarthy in part to "begin our vital committee work." McCarthy won the Republican nomination for speaker by a wide margin in a private meeting of members-elect last month.
"Legislating is a team sport, and we must come together as one in order to accomplish the things the American people expect and demand," wrote 14 likely committee chairs, including Reps. James Comer (R-Ky.), chair- elect of the Oversight and Government Reform Committee, Kay Granger (R-Texas), chair-elect of the Appropriations Committee, and Jim Jordan (R-Ohio), chair-elect of the Judiciary Committee.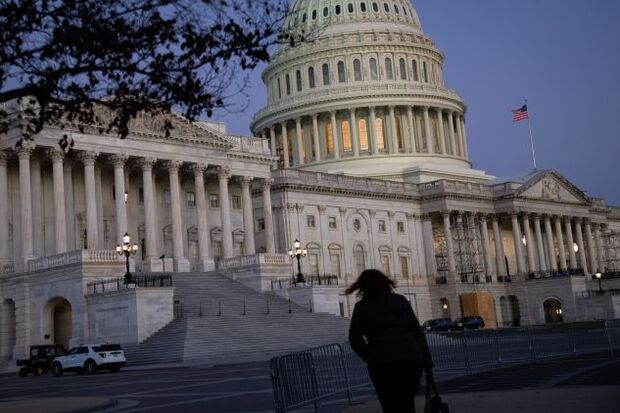 If the speaker's race is not decided Jan. 3, even the formation of committees themselves could be postponed. Every committee has to be re-established every two years, and the membership and leadership of those panels must be formally elected on the House floor. That would be difficult absent the election of a speaker.
Republicans are competing for gavels on five panels including the influential tax-writing Ways and Means Committee and the Homeland Security Committee, which oversees immigration and border policy. There's also competition to head the Budget, Education and Labor, and House Administration committees.
Rep. Virginia Foxx (R-N.C.), who is hoping to chair the Education and Labor Committee, predicted panels will be set up by the first week of February as a result of the uncertainty over the speaker.
"It does slow things down a little bit," Foxx said.
The House is scheduled to be in session much of January, with the opening weeks of a new Congress devoted largely toward organizing and passing consensus legislation. The Senate is scheduled to be off three weeks in January, coming in for one day on Jan. 3 for the swearing-in of lawmakers and then adjourning until Jan. 23.
House to Convene Jan. 3 With 30 Weeks of Votes Scheduled in 2023
Senate Democrats faced a similar delay in organizing in 2020 shortly after they barely won the chamber with a 50-50 divide and Vice President Kamala Harris breaking ties. For a brief period, GOP members remained in charge of committees even though Democrats had a procedural majority as Majority Leader Charles Schumer (D-N.Y.) and Minority Leader Mitch McConnell (R-Ky.) hashed out an organizing resolution.
Lost Time
"You can't respond to things the executive branch does, you can't respond to things the other chamber does. You've lost a lot of time getting organized," said Daniel Schuman, policy director at Demand Progress. He said the delay could manifest itself in less visible ways like having less time to build relationships with new member staffs or even getting the right technology.
Committees with future chairs who faced no internal opposition can more easily get started. Jordan said he's able to continue oversight of the Justice Department, work he began as ranking member of the Judiciary Committee.
Comer said any delay in organizing top leadership "shouldn't have any effect on us."
"We're ready to go, we're just about staffed up, and we've been preparing for this for over a year," Comer said.
Congressional committees often see changes in membership every two years as lawmakers trade spots and advance up the seniority ladder. Rep. Michael McCaul (R-Texas), the incoming chair of the Foreign Affairs Committee, has set up subcommittees but has held off on appointing their chairs during the shuffle.
"There are so many hotspots right now that I can't afford to wait," McCaul said.
The clearest illustration is on the Ways and Means Committee, where the election of Rep. Vern Buchanan (R-Fla.) or Adrian Smith (R-Neb.) as chair of the full committee would force them to relinquish subcommittee gavels that are already changing hands with the exit of Rep. Tom Rice (R-S.C.), who lost his primary. Rep. Jason Smith (R-Mo.) is also hoping to lead the tax-writing panel.
That panel traditionally awards subcommittee leadership to its most senior members, often known as the Martin Rule.
Continued uncertainty over chairmanships also makes it harder for committees to recruit new staff. Lawmakers seeking gavels often have different plans for staffing levels, organization, and specific people they want to hire.
House Drama
The lag time also hampers the planning process for committees. Committee staff can't map out specific investigation time lines, subcommittee plans, and other priorities, and they can't start bringing incoming leaders up to speed on legislative and oversight to-do lists. It also affects jurisdictional agreements between committees if certain chairs take their place before others.
Rep. Mike Johnson (La.), a member of Republican leadership, said "there's a lot of planning going behind the scenes by the chairs" in choosing top lieutenants and aides but that hiring staffers can't "formally, officially happen yet."
Rep. Mark Green (R-Tenn.), who hopes to chair the Homeland Security Committee, said he's collecting resumes for staff and that the top Republican aide on the panel is already conducting interviews. But Green said he personally can't conduct interviews while he's competing with Rep. Dan Crenshaw (R-Texas) for the gavel.
"People know me, and they're sending me their resume because they want to work for me," Green said.
Some Republicans, while acknowledging the downside of a protracted speaker's race, back McCarthy's bid even if it delays other decisions.
"I would prefer it earlier," said Rep. Tom Cole (R-Okla.), a member of Steering in line to chair the Rules Committee. "But if it's a little later it doesn't matter to me. Anything that helps Kevin McCarthy, I'm for."
Many House Republicans saved their ire for the five fellow Republicans publicly opposing McCarthy's bid for the speakership or those in the conference who have yet to openly declare their allegiance.
"If we were just unified, there wouldn't be any drama," said Crenshaw.
With assistance from Emily Wilkins, Chris Cioffi, Samantha Handler, Diego Areas Munhoz, and Ellen M. Gilmer
To contact the reporter on this story: Zach C. Cohen in Washington at zcohen@bloombergindustry.com
To contact the editors responsible for this story: Bennett Roth at broth@bgov.com; George Cahlink at gcahlink@bloombergindustry.com
Stay informed with more news like this – from the largest team of reporters on Capitol Hill – subscribe to Bloomberg Government today. Learn more.