Mayorkas Allies Brace for GOP Investigation, Impeachment Quest
DHS officials preparing to combat anticipated GOP attacks
Republicans to use funding to seek compliance with probes
Bloomberg Government subscribers get the stories like this first. Act now and gain unlimited access to everything you need to know. Learn more.
Lawmakers and the Biden administration are gearing up for a fracas on Capitol Hill as House Republicans escalate threats to impeach Homeland Security Secretary Alejandro Mayorkas.
Mayorkas has become one of the GOP's top targets as the party prepares to take control of the House in January. Republicans have slammed Mayorkas for insisting the southern border is secure amid record migrant encounters since President Joe Biden took office.
A Department of Homeland Security official said the agency has spent months preparing to respond to the prospective increase in congressional scrutiny. DHS is also ready to combat any political attacks on Mayorkas and the workforce, the official said.
Rep. Kevin McCarthy (R-Calif.) — who's facing pushback from his party's right flank in his bid to become speaker — last month called for Mayorkas to resign and warned that investigations could lead to an impeachment inquiry. House Judiciary Committee Republicans, who would lead impeachment, have asked the secretary to testify early next year, and some signed on to a resolution (H. Res. 582) to impeach him.
"Most of us have all the evidence we need that the guy's completely unfit for the job," committee member Rep. Chip Roy (R-Texas) said.
Read more: Biden Is Staffing Up for GOP Probes Even While Downplaying Risks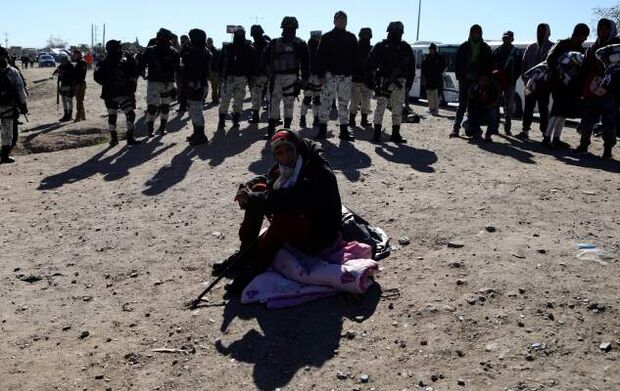 While some Republicans have cautioned their colleagues against moving too fast, momentum has only increased as the GOP's turn in the majority nears. Rep. Jim Jordan (R-Ohio), who is poised to lead the Judiciary panel, has pledged to hold Mayorkas accountable by "all means necessary," and others have threatened to withhold DHS funding if the agency doesn't cooperate.
The Biden administration's allies in Congress have pledged to combat the onslaught of Republican attacks through counter-messaging and direct defense, should an impeachment effort proceed.
"Impeachment is absurd; I can't imagine a high crime and misdemeanor," Judiciary Chair Jerry Nadler (D-N.Y.) said, referring to one of the standards for impeaching a government official. Democrats will make specific defense plans once they see what claims Republicans pursue, he said.
Rep. Sheila Jackson Lee (D-Texas) said she recently wrote to the secretary to urge him to remain in his post despite the rising Republican-led scrutiny. Mayorkas last month told House lawmakers he had no plans to resign, and DHS reiterated that in a statement after McCarthy's latest remarks.
Top Target
Mayorkas has been a political punching bag since his confirmation in early 2021, serving as the face of the Biden administration's border policies. Republicans blame him for what they see as a national security threat at the border — a criticism they amplified in campaign ads this year.
The secretary ended some Trump-era border restrictions early in his leadership of DHS, just as the broader Western Hemisphere experienced an increase in migration. US officials recorded more than 2 million migrant encounters at the southern border in fiscal 2021, more than double the fiscal 2019 total.
Border Barbs Dominate Homeland Hearing in Preview of GOP House
Mayorkas maintains that the border is secure and says the administration needs time to address the "root causes" of migration, take down criminal smuggling networks, and speed up the US asylum system.
That's led to mounting frustration within the Republican Party and beyond, said Akin Gump senior counsel Casey Christine Higgins, who was a senior aide to former Speaker Paul Ryan (R-Wis.).
"There's genuine concern that something is wrong if our Department of Homeland Security is telling us the border is secure, and everyone who's got two eyes and is down there is telling us that's not the case," she said.
Rep. Darrell Issa (R-Calif.), a member of the Judiciary Committee, said Republicans are prepared to withhold funding from the administration until it complies with various inquiries set to launch next year, including the Mayorkas investigation.
Pressure on Mayorkas is exacerbated by vacancies in other top posts for border and immigration enforcement, said Julie Myers Wood, who led US Immigration and Customs Enforcement during the George W. Bush administration. The head of Customs and Border Protection resigned Nov. 12 following concerns about his job performance, and the White House's nominee for ICE withdrew earlier this year.
Preventing a 'Hack Job'
Democrats and other Mayorkas allies argue that Republicans' impeachment threats are a political performance ahead of the 2024 presidential election.
"We all know it will do absolutely nothing to address the situation at the border," Rep. Veronica Escobar (D-Texas) said, adding that she views McCarthy's recent threats as "red meat" for the right flank of his party as he seeks the speaker's gavel.
Criticism of Mayorkas, who fled communist Cuba with his family as a child, often turned personal this year. Several House Republicans have accused him, without evidence, of intentionally creating chaos at the southern border. One lawmaker called him a "traitor."
"I will certainly be prepared on the basis of facts and the Constitution to indicate that there are no impeachable grounds," Jackson Lee said. Nadler, Jackson Lee, Escobar, and other Judiciary Democrats will lead Mayorkas's defense should impeachment advance.
Higgins, the former Republican aide, argued that McCarthy has spoken carefully about potential impeachment efforts and emphasized that robust investigations must come first.
"That's going to be the goal to prevent a political hack job and actually make the case clearly to the American people," she said.
High Standard
Issa said impeachment is "a premature word that's used by a lot of people around here that don't have the authority to actually do it." He maintained that Jordan, who would have the authority to lead an inquiry as Judiciary chairman, is committed to doing a proper investigation.
Retiring Rep. John Katko (N.Y.), the top Republican on the Homeland Security Committee and a vocal critic of the Biden administration's border policies, said he was skeptical of some colleagues' enthusiasm for going after Mayorkas.
"Impeachment is a high standard and it should be used with great caution and only when necessary after a long investigation," Katko, one of 10 House Republicans who voted to impeach former President Donald Trump after the Jan. 6 attack on the US Capitol, said.
Katko added that for some Republicans, there may be a political advantage to pursuing impeachment, even prematurely. "But politics shouldn't play a role in it," he said.
'Kicking Somebody'
Any impeachment inquiry is virtually guaranteed to end in the House, as the Senate, controlled by Democrats, would be unlikely to convict.
"That doesn't mean it isn't a distraction," said Stewart Baker, a senior DHS official during the George W. Bush administration. "But that is also what it means to be a Cabinet secretary."
George W. Bush-era DHS Secretary Michael Chertoff said the Biden administration should focus on reaching out to moderate Republicans to explain what's being done at the border and address legitimate concerns — overtures that could both spur productive conversations on border security and defuse calls for impeachment.
"I would hope that instead of investigations like that, we come together, work together, and work on solutions," said Gary Peters (D-Mich.), the top DHS overseer in the Senate.
DHS responded to McCarthy's latest call for Mayorkas' resignation by urging lawmakers to work with the department on immigration legislation. Heated GOP-led proceedings could undermine any progress on proposals to improve border security, Chertoff said.
"It's a little hard when you've been kicking somebody," he said, "to suddenly turn around and say you want to shake their hand."
To contact the reporter on this story: Ellen M. Gilmer in Washington at egilmer@bloombergindustry.com
To contact the editors responsible for this story: Robin Meszoly at rmeszoly@bgov.com; Sarah Babbage at sbabbage@bgov.com
Stay informed with more news like this – from the largest team of reporters on Capitol Hill – subscribe to Bloomberg Government today. Learn more.