Massachusetts Voters Give Auto Shops Access to Wireless Data
'Right to Repair' law begins with model year 2022 cars
AutoZone is among companies that stand to benefit
Bloomberg Government subscribers get the stories like this first. Act now and gain unlimited access to everything you need to know. Learn more.
Massachusetts car repair shops and auto supply chain stores, including AutoZone, will have more access to wireless diagnostic and repair information in new automobiles after voters Tuesday endorsed changes to a "right to repair" law.
The measure (Question 1), which generated some the most expensive ballot-question advertising among the states, updates a landmark 2013 law that required car manufacturers like General Motors Co.and Toyota Motor Corp. to provide Massachusetts car repair shops access to the same diagnostic information that dealers use.
This measure requires manufacturers to include equipment in cars made in 2022 or later that would allow car repair shops—and not just dealers—to access the auto's wireless data.
"This is really about 'who owns the data,' the manufacturer or the vehicle owner?" said Kevin Tynan, new vehicle and auto part manufacturing analyst with Bloomberg Intelligence.
Worth Billions
The group that pushed for the measure, the Massachusetts Right to Repair Coalition, spent more than $21.3 million, including on ads that portrayed the issue as mom and pop car repair shops losing out to car dealerships.
And coalition members are bracing for the repair fight in Massachusetts to go on, Tommy Hickey, director of the Massachusetts Right to Repair Coalition, and an associate with Brian Hickey Associates, Inc., said.
"This is worth billions of dollars," said Hickey, who also drove the campaign for the 2013 law.
"We have to assume they'll explore all their options," he said of the possibility of legislation to kill or modify the new law, or litigation to stop it.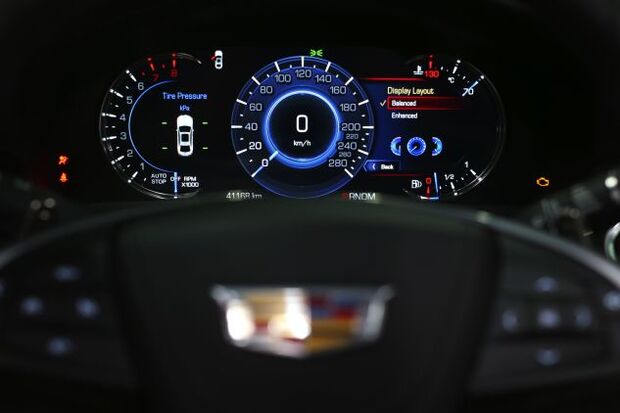 Automakers
Conor Yunits, spokesperson for the Coalition for Safe and Secure Data, the automaker trade group opposed to the measure, declined to say if manufacturers will consider legal action to halt the new law. He said the group, which spent $21.5 million trying to defeat the ballot question, also wasn't banking on state lawmakers to rescue them.
The auto manufacturers argued in their ads—and in mailers directed to male voters only—that if the ballot measure passed, drivers' personal and sensitive data would be vulnerable to hackers, a concern shared by the National Highway Traffic Safety Administration.
The federal agency has "grave concerns" about enhancing access to wireless car data, and urged lawmakers not to allow it, according to a July 20 letter by James C. Owens, deputy administrator at NHTSA, to state Rep. Tackey Chan (D) and Sen. Paul Feeney (D), co-chairs of the Joint Committee on Consumer Protection and Professional Licensure.
"A cyberattack on one or more motor vehicles has enormous potential safety consequences," Owens said.
Lawmakers Concerned
Auto manufacturers may get another chance to voice their complaints about the just-passed ballot measure to Chan's committee, which declined to advance any of 17 related repair bills this past spring.
The committee concluded after a January hearing on the bills that no changes in the 2013 law were necessary, and that under the old law, repair shops could get access to wireless data.
Proponents of changing the 2013 law, who backed many of the bills, simultaneously filed a ballot measure and it moved ahead. Massachusetts ballot measures can't be amended. Now that it's a law, Chan wants to revisit the issue.
"It's a complicated law that may hurt consumers," Chan said.
'Guinea Pig'
The automaker coalition expects the auto supply chains to try to expand the new law to other states, as happened with the 2013 law, Yunits said.
After Massachusetts adopted the law in 2013, other states began considering even tougher right to repair laws, and in 2014 manufacturers signed a memorandum of understanding to make the Massachusetts law the national standard.
"It's very clear they're using Massachusetts as a guinea pig," Yunits said.
The Alliance for Automotive Innovators, a car manufacturers trade group that funded the Coalition for Safe and Secure Data, has asked the Energy and Commerce Committee in the U.S. House to place a five-year pre-emption on the requirements in the Massachusetts law and any similar ones elsewhere in the nation, according to a June 3 letter from David Schwietert, chief policy officer of the alliance.
To contact the reporter on this story: Adrianne Appel in Boston at aappel@bloomberglaw.com
To contact the editors responsible for this story: Gregory Henderson at ghenderson@bloombergindustry.com; Meghashyam Mali at mmali@bloombergindustry.com
Stay informed with more news like this – from the largest team of reporters on Capitol Hill – subscribe to Bloomberg Government today. Learn more.