Maryland Democrat Preps House Bid as Trone Eyes State Run (1)
Aruna Miller will seek Rep. David Trone's seat if he runs for governor
Miller lost to Trone in 2018 6th District open-seat Democratic primary
(Updates with Trone spokeswoman response in 5th paragraph)
Maryland Democrats are preparing for a potential open-seat race in the Washington suburbs as Rep. David Trone considers a run for governor.
Aruna Miller, a former state House member, filed paperwork this week with the Federal Election Commission, positioning herself to launch a campaign should the second-term Democrat not seek re-election in the 6th District.
"Should it become available, I am preparing to run for Congress," Miller said in an interview.
Trone is considering a bid to succeed Gov. Larry Hogan (R), who is term-limited and can't seek re-election in 2022. Miller, who served in the Maryland legislature from 2011 to 2019, was the runner-up to Trone in the 2018 Democratic primary for the open seat, losing 40% to 31%.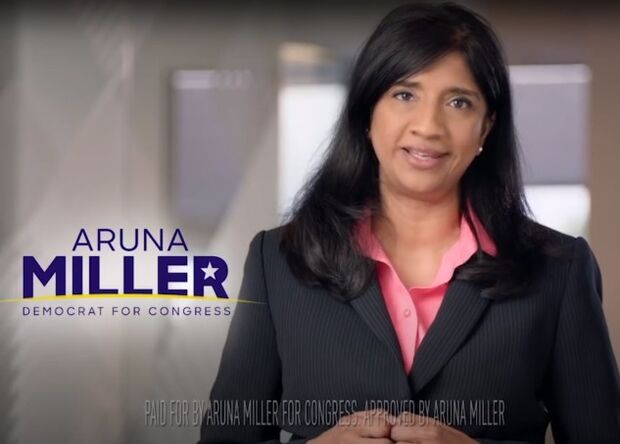 Trone spokeswoman Hannah Muldavin said in an e-mail that the congressman was "focused solely on his work as a new member of the Appropriations Committee" where she said "he will fight to get much needed relief to frontline workers and small businesses affected by the COVID-19 health and economic crisis and direct funding to the exacerbated addiction and mental health crises in this country."
Miller said she's spoken with Trone about her plans and wouldn't challenge the congressman in a primary if he opts to run for re-election. If she runs, Miller may face a wide field of contenders in the primary.
Maryland's 6th District presently is a Democratic-leaning area that runs from Montgomery County suburbs west past Hagerstown and Cumberland to the western edge of the state. The district voted for Joe Biden over Donald Trump 61% to 38% in the 2020 presidential election, according to data compiled by Bloomberg Government.
Redistricting will reshape the district's boundaries before the 2022 election. But Democrats have supermajorities in the state legislature and could enact a new map over Hogan's veto. Maryland Democrats redrew congressional lines a decade ago, and they've won seven of the eight districts in each of the past five elections.
To contact the reporter on this story: Greg Giroux in Washington at ggiroux@bgov.com
To contact the editors responsible for this story: Kyle Trygstad at ktrygstad@bgov.com; Bennett Roth at broth@bgov.com