Manafort-Linked Firm Helps China Company Chase NYC Subway Deal
Mercury has represented Russian oligarch, Chinese telecom ZTE
Rolling stock company underbids for federal-backed contracts
A Chinese-backed rail car manufacturer is paying Mercury Public Affairs a $25,000 a month retainer to lobby New York lawmakers and contract decision-makers on CRRC MA's bid to build as many as 1,500 rail cars for New York's Metropolitan Transportation Authority.
The company is the U.S. affiliate of China Railway Rolling Stock Corp. Ltd., which has been the focus of several congressional attempts to limit federal funds from going to the company. Mercury registered on behalf of the company as a foreign agent with the Justice Department in February.
Mercury recently found itself under scrutiny from the Justice Department for its work on behalf of Ukraine as arranged by Paul Manafort, Donald Trump's onetime presidential campaign chairman who's facing 7 1/2 years in prison for bank fraud, tax crimes, illegal foreign lobbying, and witness tampering. The company hadn't registered as a foreign agent despite doing work on behalf of Manafort's foreign client.
Manafort 'Brazenly' Broke Law for Years, Mueller Tells Judge
The firm has worked as a registered foreign agent on behalf of Russian oligarch Oleg Derispaska, ZTE Corp., and the Embassy of the State of Qatar, among others.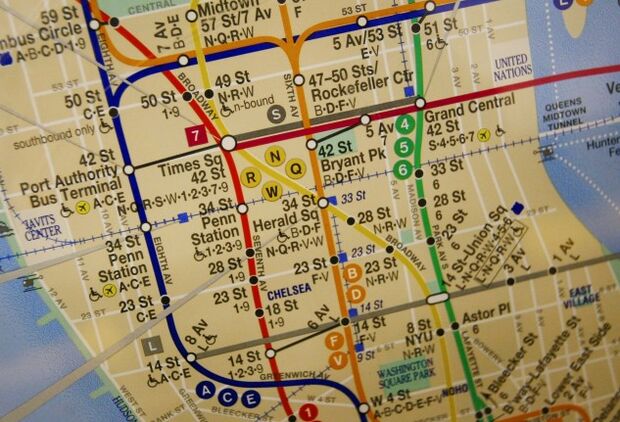 Officials at Mercury were not immediately available to comment.
Chinese-backed CRRC has underbid respondents for other contracts by millions of dollars and the U.S. freight rail industry contends cut-rate bids are proof the company is focused on ultimately supplanting the domestic industry, beginning with transit and moving on to freight.
Now CRRC is after a future MTA contract for approximately 1,500 'A' Division Subway Cars to replace and expand the R62A fleet. The contract would be for several billion dollars. The Metropolitan Transportation Authority Board awarded in January 2018 a base contract to Kawasaki Rail Car Inc. for 535 subway cars funded with $1.4 billion in Federal Transportation Administration funds.
What They're Up to
Mercury disclosed in its filings with the Justice Department's Foreign Agent Registration Act Unit that its role is to get CRRC company executives face time with the decision makers behind MTA's next contract.
"Registrant has been engaged to provide strategic consulting and management services, including assisting the client with seeking a bid contract with the Metropolitan Transportation Authority in New York City," the filing says. "Registrant will arrange meetings for the Principal with local government Officials and provide public relations support for the Principal's efforts."
The documents also detail the affiliation CRRC has with the Chinese government, "CRRC Corporation Limited is under the control of and/or supervised by the state-owned Assets Supervision."
Congress Steps In
China-backed suppliers of rail cars and transit buses wouldn't be able to compete for projects using federal transit funds under a new bill (S. 846) that Sens. John Cornyn (R-Texas), Tammy Baldwin (D-Wis.), Sen. Mike Crapo (R-Idaho) and Sherrod Brown (D-Ohio) introduced March 14.
There are a variety of paths that could led to the stand-alone bill becoming law.
Language in the fiscal 2019 House and Senate Transportation-HUD spending bills would have restricted the use of federal funds for contracts with Chinese state-backed companies. The language didn't making it into law after House Majority Leader Kevin McCarthy (R-Calif.) sought to exclude buses. BYD, a bus manufacturer in McCarthy's district, would have suffered under the exclusion.
Cornyn succeeded in getting a provision in the defense authorization law (Public Law 115-232) that requires the Department of Homeland Security study the national security implications of Chinese-manufactured transit. The defense policy bill could be a natural place to try again given the national security concerns Cornyn and his co-sponsors have raised about CRRC.
To contact the reporter on this story: Shaun Courtney in Washington at scourtney@bgov.com
To contact the editors responsible for this story: Paul Hendrie at phendrie@bgov.com; Robin Meszoly at rmeszoly@bgov.com