Manafort Campaign-Finance Charges Dismissed by Deadlocked FEC
Panel buries its first Mueller report-inspired case
Partisan divide meant no majority to proceed
Allegations that Paul Manafort schemed to funnel Ukrainian money to several Republican members of Congress have been dismissed because of the Federal Election Commission's partisan gridlock.
The foreign money investigation was the first campaign-finance case stemming from the investigation of Special Counsel Robert Mueller, whose office successfully prosecuted Manafort for unreported foreign lobbying and other violations.
J. Whitfield Larrabee, a Massachusetts attorney, had filed an administrative complaint with FEC after Mueller charged Manafort in a criminal case.
Manafort, a veteran Washington lobbyist who in 2016 served for several months as President Donald Trump's campaign manager, currently is serving a seven-year prison sentence.
Supreme Court Rejects Bid to Expand Double-Jeopardy Protections
FEC Chairwoman Ellen Weintraub said in a statement that the commission should have investigated whether money for campaign contributions was provided by Manafort's client, the pro-Russian Ukrainian Party of Regions. Federal campaign finance law bars foreign contributions, as well as donations made in the name of another person.
The commission had "a credible allegation indicating that pro-Russian Ukrainian leaders were indirectly making campaign contributions to Members of Congress," said Weintraub (D). "If Manafort and his foreign clients obeyed campaign finance law here, it was just about the only law they did obey. The Commission should not have given a convicted criminal and fraudster the benefit of the doubt."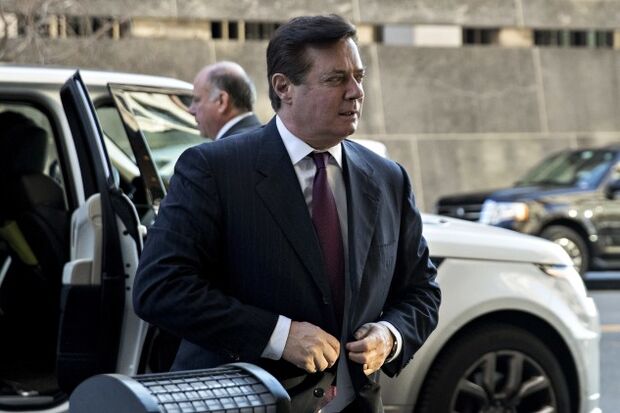 Weintraub was joined in voting for an investigation by Commissioner Steven Walther, who also holds a Democratic seat on the FEC.
The two Republican commissioners, Matthew Petersen and Carline Hunter, voted to follow a recommendation by FEC staff attorneys to drop the case without a full investigation.
The commission attorneys accepted statements from lobbyists working for Manafort that they used their own money, not their client's money, to make campaign contributions. The contributions were reported as made by lobbyists from the firm Mercury Public Affairs, headed by former Rep. Vin Weber (R-Minn.).
Mercury and another firm, Podesta Group, were hired by Manafort to represent the Ukrainian party's interests. Podesta Group, founded by Democratic lobbyist John Podesta, dissolved as a result of Mueller's investigation of Manafort.
To contact the reporter on this story: Kenneth P. Doyle in Washington at kdoyle@bgov.com
To contact the editors responsible for this story: Katherine Rizzo at krizzo@bgov.com; Robin Meszoly at rmeszoly@bgov.com