Major School Spending Back on Agenda After Georgia Senate Wins
Chances for more Covid aid for schools improve after runoffs
Biden, progressives differ on scope of student loan relief
Democrats' victories in two Georgia Senate runoff elections likely put billions in school spending and debt relief for student borrowers back on the agenda for Congress.
President-elect Joe Biden's campaign backed tuition-free college for poor and middle-class students, $10,000 in debt relief for student borrowers, and doubling the value of the Pell Grant for low-income college students. Last month he also pledged that a majority of K-12 schools would reopen within 100 days of his inauguration after shutting down due to the coronavirus pandemic.
A 50-50 split in the chamber gives the Biden administration a chance to push those education priorities and steer billions in new pandemic relief to schools through a mechanism known as reconciliation, which allows lawmakers to pass measures with a budgetary impact with a simple majority — as long as they meet set budget targets. Vice President-elect Kamala Harris will break any tie votes.
Democrats Eye Fast Track Through Senate for Key Legislation
The tight margins in the Senate along with Democratic control of the executive branch and House of Representatives put reconciliation back on the table as a legislative option for the first time since the GOP tax overhaul in 2017.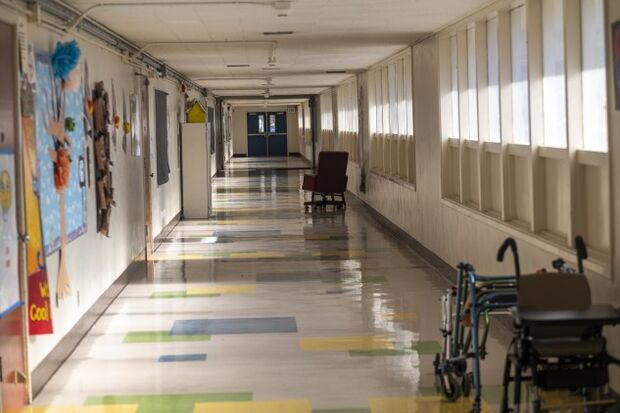 Unfinished Relief Efforts
After lawmakers agreed to a $900 billion Covid relief package last month, teachers unions said more help was still needed for schools to reopen after the pandemic forced classrooms to shutter. Biden called the package a "down payment" on the federal response to the virus.
With the ability to set the Senate's agenda, Democrats can push for more Covid relief or education spending, but they'll require Republican support to meet the 60-vote supermajority that applies to most Senate legislation unless they pass those priorities through reconciliation.
"Those are all things that require significant new investments from the federal government," said Jessica Thompson, associate vice president at the Institute for College Access and Success. "We see reconciliation as a pathway to potentially move some of those investments."
Democrats began discussing potential reconciliation packages well ahead of the November elections. Both parties have used the tool, including to make big changes to education policy.
BGOV Cheat Sheet: Budget Reconciliation
The passage of a reconciliation bill related to the Affordable Care Act in 2010 included a switch to direct lending by the federal government for student loans. Cutting out loan guaranty agencies created billions in savings used to offset the cost of the health-care law and close a shortfall in the Pell Grant program.
Student Debt
Following the November elections, progressives and Democratic lawmakers pressed Biden for broad student debt cancellation for federal borrowers through executive action. Democrats' failure to retake the Senate after Nov. 3 didn't matter, proponents such as Sen. Elizabeth Warren (D-Mass.) said, because the president could act without Congress to cancel student debt.
Last month, Biden expressed skepticism about the legal authority of administrative debt cancellation, speaking in a Washington Post interview. The Georgia results renew the possibility that debt relief could be enacted.
Democratic lawmakers may not get behind the broad-based approach Warren and Senate Democratic leader Chuck Schumer (N.Y.) are backing, said Tamara Hiler, director of education at the think tank Third Way, which has called for targeting relief to lower-income borrowers.
"We will still see Congress take a more targeted approach," she said.
Legislative Constraints
Some education priorities may be left out or scaled back even in a spending bill that doesn't require bipartisan support. Proposals such as free college, debt relief, or virus aid for schools will have to compete with other Democratic priorities including climate legislation and infrastructure spending.
Lawmakers may have to offset new outlays with cuts elsewhere so a reconciliation package doesn't increase federal spending outside of a 10-year budget window. Democrats on the House Education and Labor Committee, for example, have said a $332 billion college affordability bill would be covered by rolling back a fraction of the 2017 tax cuts. But savings from repealing parts of the tax overhaul would be claimed for many new spending priorities, Jon Fansmith, director of government relations at the American Council on Education, said.
"Everyone will be making a push for their priorities," he said. "And the pool of funds dries up quick."
To contact the reporter on this story: Andrew Kreighbaum in Washington at akreighbaum@bgov.com
To contact the editors responsible for this story: Robin Meszoly at rmeszoly@bgov.com; Sarah Babbage at sbabbage@bgov.com