Maine Senate Race Quickly Escalates as General Election Starts
Bloomberg Government subscribers get the stories like this first. Act now and gain unlimited access to everything you need to know. Learn more.
The Maine Senate race heated up quickly Wednesday following the conclusion of the Democratic primary, as state House Speaker Sara Gideon launched a series of new ads and Republican Sen. Susan Collins challenged her opponent to 16 debates.
The ads released the morning after her nomination underscore Gideon's two-pronged approach to prevent Collins from securing a fifth term: positioning herself as a competent moderate who can work with both parties to deliver on items such as health care, and painting Collins as a Washington insider beholden to big business interests.
The spots were the latest salvo in what is shaping up to be the most expensive Senate race in Maine history, political experts said. Gideon is well-positioned financially to compete, as she's already collected $24.2 million compared to the $16.9 million Collins reported through June 30, according to the Federal Election Commission. Both ended the second quarter with more than $5 million on hand.
"So this is going to be a very expensive race and one of the things we learned from the primaries is Speaker Gideon can keep up," said Ronald Schmidt, a political expert at the University of Southern Maine.
Gideon, a top recruit of the Democratic Senatorial Campaign Committee, easily beat back challenges from two more-liberal candidates in the July 14 primary: Betsy Sweet, an activist endorsed by progressives who supports Medicare for All and the Green New Deal, and Bre Kidman, a public interest attorney and member of the LGBTQ community. Schmidt said he expects Gideon will start building bridges to the progressive wing of the party but said her attention is largely focused on Collins.
In primary night remarks, Gideon said that "after 24 years in Washington, Senator Collins has become part of that broken system, putting special interests and her political party first."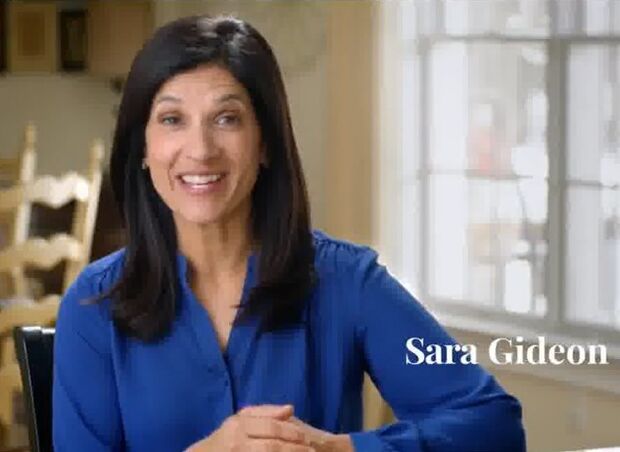 Now that she has the nomination in hand, Gideon is due to soon receive $3.7 million raised from around the country after Collins' 2018 vote to confirm Brett Kavanaugh to serve on the U.S. Supreme Court, noted James Melcher of the University of Maine Farmington.
Progressives and women's groups were particularly angry at Collins for supporting Kavanaugh, who they believe could be critical vote in overturning abortion rights. But neither Kavanaugh nor President Donald Trump are figuring prominently in either candidate's ads so far, Melcher said. In Gideon's case, she's likely hoping to pick up votes among Republicans or GOP-leaning independents, he said.
"Mainers are very willing to split their votes and Collins hasn't attached herself to Trump, either," Melcher said.
Collins remains a formidable contender who has stressed her extensive experience in Washington, including her senior status on the Senate Appropriations Committee where she can help steer millions back to Maine. The incumbent has made no secret of the fact that she's in line to chair the committee, and its Defense Subcommittee, when current Chairman Richard Shelby (R-Ala.) retires.
Pragmatic Governing
In an ad titled, "Who I Really Am," Gideon addresses questions Collins raised about her performance in the state House, describing herself as being able to work across the aisle with Republicans and achieving property tax relief and health care improvements while in the state legislature.
Schmidt said what's striking about the ad is that Gideon embraces the same governing style that Collins attributes to herself: "the practical, results-oriented legislator who can work with members of both major parties."
A Purple Heart veteran appears in Gideon's new "Change the System" ad to raise questions about how Collins has changed in Washington. The veteran says that while Collins "used to represent Maine in a good way," she may have been "bought by big business." Gideon, he says, is "a fresh face with fresh ideas and doesn't owe anybody anything."
Collins spokesman Kevin Kelley responded to the ad by criticizing the sources of Gideon's campaign cash and the state legislature's decision to provide the governor with the power to manage the state's response to the coronavirus.
"Gideon has been missing in action since adjourning the state legislature more than 120 days ago just as the coronavirus spread in our state," Kelly said in a statement. "Senator Collins, however, has shown up for work every day. She has not changed but politics certainly has."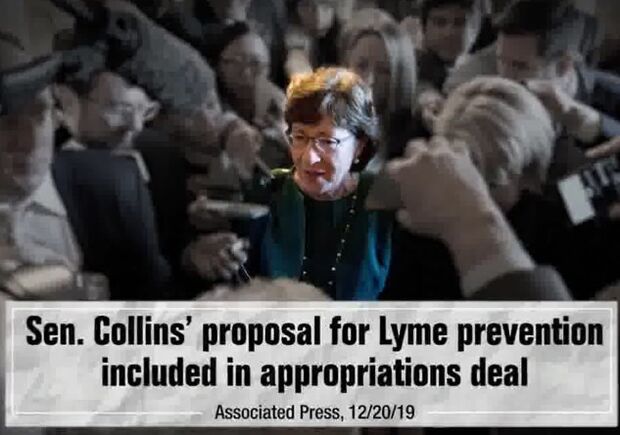 Collins continues to run ads emphasizing constituent service and bringing money back to Maine. Collins has run two ads in recent weeks, including one in which a Maine tick victim said Collins authored a bipartisan tick bill that will make it easier for Lyme Disease victims to get help, Kelley said.
And she responded to Gideon's call for five debates by tripling it, saying she wants one in-person, live, televised debate in each of Maine's 16 counties, starting immediately.
"I believe five debates is far too limited a schedule for such an important race," Collins said.
To contact the reporter on this story: Nancy Ognanovich in Washington at nognanov@bgov.com
To contact the editors responsible for this story: Bennett Roth at broth@bgov.com; Kyle Trygstad at ktrygstad@bgov.com
Stay informed with more news like this – from the largest team of reporters on Capitol Hill – subscribe to Bloomberg Government today. Learn more.