Louisiana Governor Takes House GOP to Court Over Virus Rules
Lawmakers wanted to curb governor's powers
Mask mandate, business limits remain in effect
Louisiana's governor filed a lawsuit in state court Monday to defend a mask mandate and other restrictions to slow the spread of Covid-19 after Republicans in the state House of Representatives moved to try to end them.
House Republicans signed a petition Friday suspending the state's public health emergency declaration, capping a 30-day special legislative session aimed at curbing the governor's emergency authority.
Still, all previously announced restrictions remain in effect, including the mask mandate and social distancing requirements at businesses, Gov. John Bel Edwards (D) said Monday at a news conference in Baton Rouge, La.
Louisiana remained part of a federal emergency declaration for the pandemic, and every other state in the country still has declared a public health emergency, he said.
"That petition is reckless. It's dangerous. It's irresponsible. And I'll also say that it's unconstitutional," Edwards said. "Not only that, but the statute they rely upon requires prior consultation with public health experts from the Louisiana Department of Health. That did not happen."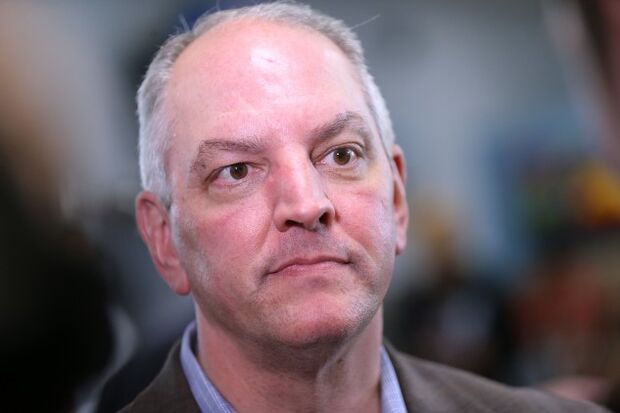 The Republican effort relies on a Louisiana statute that allows for the termination of a state public health emergency when the majority of lawmakers in either house sign onto a petition.Sixty-five out of 68 Republicans in the House signed the petition. The Louisiana Senate did not file a similar petition.
The petition would only terminate the governor's emergency health declaration for seven days, and asks Edwards to consult the Legislature before re-implementing the declaration.
The lawsuit filed in Louisiana's 19th Judicial District asks the court to declare the petition and the legal provision it cites as unconstitutional.
House leaders said they wanted to play a bigger role in Louisiana's response to the pandemic that has devastated businesses statewide.
"At no time since the start of the pandemic has the governor taken meaningful steps to address legislative concerns in any substantive way. The Legislature will make no apologies for simply standing up for the people we collectively represent," they said in a statement late Friday.
Edwards noted that Louisiana's attorney general, a Republican, said in a September opinion that such a petition wouldn't take effect without action by the governor. More recently, Attorney General Jeff Landry has said the opposite: that the petition took effect only with a majority of signatures by the House.
"I guess he now disagrees with himself. I'm not sure," Edwards said.
Edwards said he also will veto a bill lawmakers passed Oct. 20 to give themselves the ability to end any part of a governor's emergency declaration that's been in effect for 30 days.
Related: Louisiana Legislature Moves to Curb Governor's Emergency Powers
To contact the reporter on this story: Jennifer Kay in Miami at jkay@bloomberglaw.com
To contact the editor responsible for this story: Tina May at tmay@bloomberglaw.com