Lobbyists Flirt with AI While Remaining Cautious of its Promises
Some lobbyists are engaging with artificial intelligence
But influencing lawmakers will still require personal touch
Bloomberg Government subscribers get the stories like this first. Act now and gain unlimited access to everything you need to know. Learn more.
Lobbyists are scrambling to put their imprint on federal oversight of artificial intelligence and grappling with its influence on their own profession even as they predict robot-lobbyists will likely remain in the realm of science fiction.
Some lobbyists say they're willing to embrace generative AI. They have begun to experiment with it to ease tedious and time-consuming tasks, such as legislative analysis, background research and drafting client memos. Others, eyeing it with trepidation, say they're holding off to see how it evolves.
Lobbying in the future, they predict, will still hinge largely on human connections and relationships – the kind cultivated over late-night deal-making in congressional offices or grueling, junk-food-fueled weeks on the campaign trail.
Still, lobbyists are reckoning with possible dramatic shifts in how they, and the officials they seek to influence, do their jobs.
"AI will never replace the human element of lobbying," said Andy Rosenberg, a founder of the lobbying firm Thorn Run Partners. "But with regard to our business, and the way we service our clients, we have to embrace it."
Health care, financial services and technology companies are all looking to influence Capitol Hill and the executive branch on whether and how to regulate AI. It's a hot topic in Congress. Senate Majority Leader Chuck Schumer (N.Y.) is hosting a who's who of executives, including Tesla's Elon Musk, Sept. 13 for a forum on AI.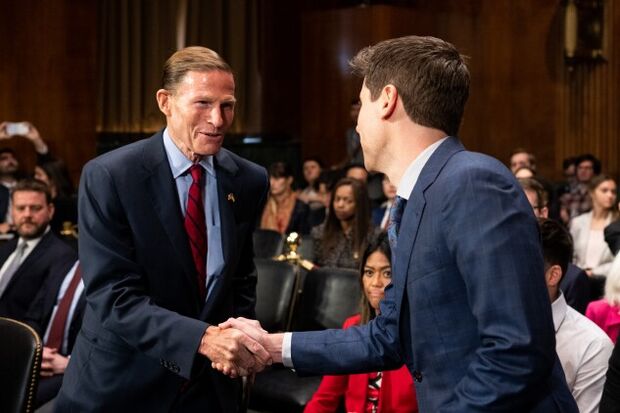 Lawmakers already have offered legislation this Congress dealing with AI including a bill (H.R. 4223) to create a national AI commission and measures (H.R, 5077, S. 2714) that would set out a shared infrastructure for AI research.
Rosenberg says lobbyists need to be familiar with the technology if they're to speak with credibility to lawmakers and clients.
"If we want to be known, and if we want to be effective, as lobbyists in this space, we ought to use the technology," said Rosenberg whose shop is using AI for early drafts of writing and for policy research. "Our entire team needs to be trained on how to harness AI, but also not to become lazy or over-reliant on it. It can't replace critical thinking or strategic planning, and at present it will never get the voice just right."
The rise of social media and online activism, even the Zoom advocacy of the Covid pandemic, has not supplanted in-person lobbying. Veteran lobbyists say they don't expect AI will, either, at least not anytime soon.
"If you can have 10 virtual meetings a day versus three or four in person, I would take those three or four. Points resonate better in person," said Joseph Hoefer, a lobbyist at Monument Advocacy, who regularly gives presentations, to clients and potential clients, on how AI might transform lobbying.
More likely, he said, it'll save a lobbying team on the backend; instead of hours reading through legislation, AI can analyze text in minutes. A human still has to read it now.
"We don't really trust it yet," he said.
Tricky Balance
That makes for a tricky balance. Not using AI might put a firm at a competitive disadvantage, while going all-in too quickly poses risks, Hoefer said.
Michael O'Brien, vice president of global public affairs for BSA | The Software Alliance, said that lobbyists, like members of Congress, are "trying to wrap their arms around this technology and what it means – and whether it presents any specific risks."
Some also say they worry about AI-generated lobbying campaigns confusing Congress about what their real constituents think about an issue.
"AI could be used for nefarious purposes to simulate or impersonate constituent communications," said Brad Fitch, president and CEO of the Congressional Management Foundation. "The good news is Congress is taking it seriously."
Paul Miller, a longtime lobbyist, said he's been a skeptic but has come to believe that AI will transform his profession.
The National Institute for Lobbying and Ethics, a group he started, is planning a Zoom session later this month dubbed "Harnessing the Power of AI in Modern Advocacy Campaigns."
Game-Changer
"I am actually becoming a believer that this can really truly be a game-changer," Miller said, adding that AI will require updates to his group's code of ethics but holds promise to "save us a lot of time."
Miller and others said they'd resist using AI to write proposed legislative text, a possibility that raises thorny questions for lobbyists and lawmakers. But, he said, it could help smaller lobbying shops, like his, analyze legislation more quickly, perhaps helping it compete with larger firms.
Even though he sees the upside of AI, Miller said he worries that companies and groups will want to downsize their lobbying teams.
"That is a reality that could happen," he said.
Cristina Antelo, who runs Ferox Strategies, said some of her firm's junior team members use AI tools to help them monitor and transcribe congressional hearings. She said it still requires people to read and edit it.
New companies have popped up, including one called Rescript, pitching lobbyists on its tools to automatically cover hearings and generate memos, according to emails sent to lobbyists. Rescript did not return a request for comment.
Rich Gold, who runs the lobbying practice at Holland & Knight, said the firm is doing a "comprehensive look" at places to use AI but noted that "everything is in the formative stage." He said emerging companies show promise in covering what happens at congressional hearings, for example.
"I don't think anything can replace the ability to walk into a room, read your audience in 15-30 seconds and be able to convey a message," he said.
Chloe Autio, director of policy at The Cantellus Group, which advises clients on AI and other emerging technology, said she's surprised lobbyists aren't using AI tools more now. But she noted one of the possible pitfalls: "If you're relying on something for lobbying or policy advocacy, you really want to make sure whatever source it came from is real and verifiable."
'Getting Our Feet Wet'
The Public Affairs Council, a group for lobbyists and communications executives, wrote this spring about how ChatGPT might change the industry. ChatGPT wrote the introduction.
"I told my team: 'Start playing around with ChatGPT, but remember you're the boss of ChatGPT, it's not the boss of you,'" said Laura Horsley, senior director of marketing and communications for the Public Affairs Council. "We're in the getting our feet wet stage."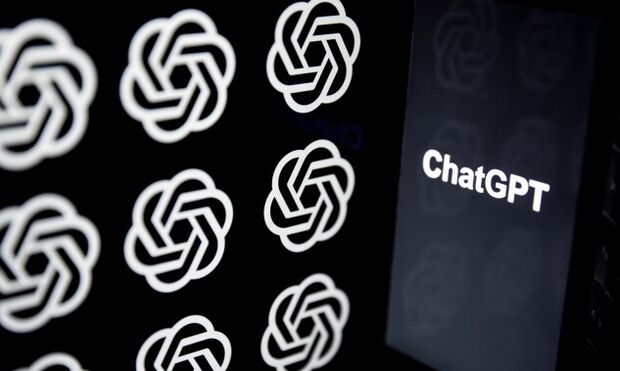 Horsley said her group is wary and extra careful when using the tools but noted that it can "open up new ideas and ways of thinking about something," including designing images.
Humans are still better at crafting eye-catching messages, said Adam Kovacevich, founder and CEO of Chamber of Progress, a left-leaning tech industry group. He doesn't expect robots to dominate K Street. AI text, he said, doesn't have the same kind of flair that a person can infuse in their messaging.
"Part of your job is to stand out," he said. "A big part of lobbying has always been relationships, and that's not going to change."
To contact the reporter on this story: Kate Ackley at kackley@bloombergindustry.com
To contact the editors responsible for this story: Bennett Roth at broth@bgov.com; George Cahlink at gcahlink@bloombergindustry.com
Stay informed with more news like this – from the largest team of reporters on Capitol Hill – subscribe to Bloomberg Government today. Learn more.