Lawmaker's Widow Enters 2021's Most Competitive Special Election
Susan Wright seeks seat husband held when died from Covid-19
Two other special elections scheduled in Louisiana on March 20
Texas is likely to host the House's most competitive special election this year after Gov. Greg Abbott (R) set the date to fill the 6th District for May 1.
The race is to fill the seat left vacant by the death of Republican Ron Wright, who died this month after contracting Covid-19. It's one of five seats in the narrowly divided chamber that will likely need to be filled by special election this year, including two held by nominees to President Joe Biden's cabinet who haven't been confirmed.
Susan Wright, the late congressman's widow and a former state legislative aide who's a member of the Texas State Executive Republican Committee, announced Wednesday she'll seek the seat. Katrina Pierson, who was a spokeswoman for Trump's 2016 presidential campaign, is considering a bid. The filing deadline is March 3.
The district, in and around Arlington and Fort Worth, votes Republican but not overwhelmingly so: In the 2020 election, Donald Trump defeated Biden there by 51%-48%, a narrowing from his 54%-42% win in the district four years earlier, according to data compiled by Bloomberg Government. Wright was re-elected 53%-44% in 2020, and Sen. John Cornyn (R) carried the 6th by 52%-45%.
The district "leans Republican but has been becoming increasingly competitive in recent election cycles," Cal Jillson, a political scientist at Southern Methodist University in Dallas, said in an e-mail.
Democratic candidates include Jana Lynne Sanchez, who lost to Wright in 2018 53%-45%.
All candidates will run on one ballot. If no one wins a majority of the vote, the top two finishers will compete in a runoff election on a date to be determined.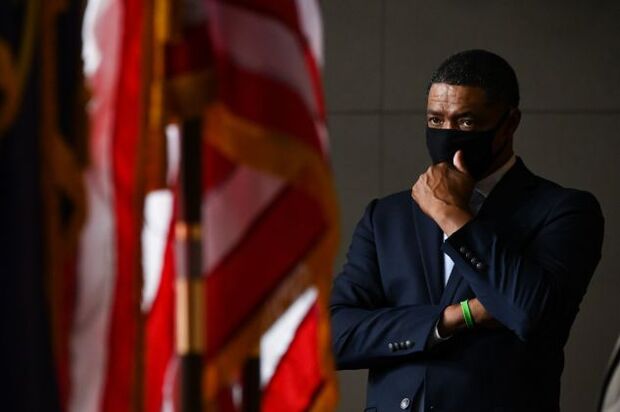 Other Special Elections
The other two current vacancies are in Louisiana.
There are special elections March 20 in the state's 2nd District, which Cedric Richmond (D) vacated last month to become a senior adviser in the Biden White House, and in the 5th District, which was left open by the death last December of Rep.-elect Luke Letlow (R).
In the 2nd District, a Black-majority Democratic stronghold that connects New Orleans to Baton Rouge, the 15 candidates running include Democratic state Sens. Karen Carter Peterson and Troy Carter. Carter Peterson, a former chair of the Louisiana Democratic Party, is the preferred candidate of EMILY's List, which works to elect Democratic women who support abortion rights.
In the 5th District, which takes in strongly conservative parishes in northeastern and central Louisiana, the 12 candidates are led by Julia Letlow, the late congressman-elect's widow and a top official at the University of Louisiana Monroe with a doctorate in communication. Letlow is the preferred candidate of the Republican leadership, and her earliest donors included Rep. Elise Stefanik (R-N.Y.), who's helped lead party efforts to elect more women to Congress.
Like the Texas contest, the Louisiana special elections are single-ballot blanket elections that require the winner to secure a majority of all votes. Runoff elections, if needed, would be held April 24.
New Mexico, Ohio Openings
New Mexico's 1st District will hold a special election if Rep. Deb Haaland (D) is confirmed as Biden's Interior secretary. The Democratic-friendly district includes Albuquerque and voted 60%-37% for Biden in 2020.
Rep. Marcia Fudge (D) will vacate Ohio's 11th District if she's confirmed as Biden's Housing and Urban Development secretary. The Black-majority district includes parts of Cleveland and Akron and is overwhelmingly Democratic, voting 80%-19% for Biden in 2020.
Nina Turner, a former state senator and Cleveland councilwoman who was a national co-chairwoman of Sen. Bernie Sanders' (I-Vt.) 2020 presidential campaign, raised $647,000 through the end of 2020. That topped a Democratic field that includes Shontel Brown, a Cuyahoga County councilwoman and chair of the county party.
To contact the reporter on this story: Greg Giroux in Washington at ggiroux@bgov.com
To contact the editors responsible for this story: Bennett Roth at broth@bgov.com; Kyle Trygstad at ktrygstad@bgov.com