Lawmakers Shake New Hands as District Map Changes Restack Races
New maps can mean hundreds of thousands of new voters
Incumbents adopt challenger mentality in political outreach
Rep. Abigail Spanberger says she has an advantage in getting voters in her redrawn district to remember her.
"I have a funny name, which is helpful," the Virginia Democrat said with a laugh.
Every edge counts for the House incumbents whose re-election bids were most affected by redistricting. More than 40 are running in districts where they currently represent less than half of all residents, and some are in far less hospitable territory for their party.
That abundance of new-to-you voters dilutes at least a couple of the traditional political benefits that come with incumbency: name I.D. and a record of constituent service. So Spanberger and many other House incumbents facing the same dynamic are hustling to introduce themselves.
They're reaching out in some cases to hundreds of thousands of prospective new constituents by doing much of the campaign spadework of first-time candidates: holding town hall-style campaign events, courting local elected officials and party activists, and meeting with business, labor, and community leaders.
"In some ways they've got to go back to when they were a challenger or somebody running in an open seat," said Ian Russell, a Democratic media consultant and former deputy executive director of the Democratic Congressional Campaign Committee. That includes talking to new voters about "the work they will do for their constituents, rather than the work that they have done for them," he said.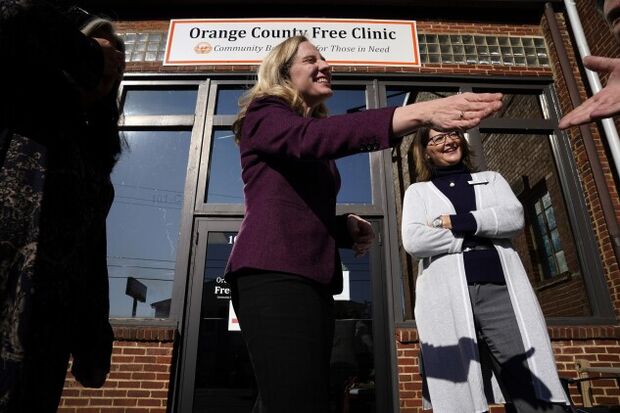 ( Sign up for Ballots & Boundaries, a weekly check-in as states change voting laws and revise political districts.)
The challenge is acute for Democratic incumbents, who have more competitive districts to defend than Republicans as their party clings to a five-seat majority. Democrats are the incumbent party in 47 of the 70 most competitive districts in states that have completed redistricting, according to the nonpartisan Cook Political Report with Amy Walter.
The White House's party almost always loses ground in Congress in midterm elections, and President Joe Biden's below-average approval rating is at this point more of an impediment than an asset for Democrats.
Most House incumbents have begun adjusting to new political terrain because the once-per-decade process of enacting new congressional district lines is complete in all but five states, with 59 districts yet to be drawn. Neither party amassed a clear advantage in redistricting, one of many factors that will decide which party wins the majority in November.
New Faces
Spanberger is seeking a third term in a better district for Democrats than her current one but where more than three-fourths of the population is new to her. The most populous parts of her current district are in Chesterfield and Henrico counties near Richmond, but in her new district they're in Prince William and Stafford counties in northern Virginia.
"You're starting at the top," she said. "So you don't take anything for granted."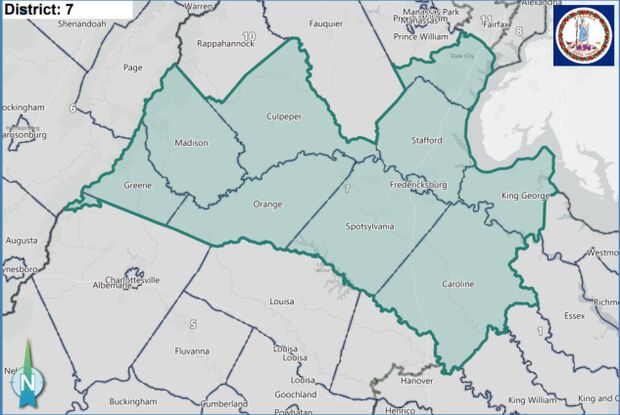 Spanberger and other Democrats pitching scores of new voters are included in the DCCC's Frontline program, which works to ensure members in the most competitive seats are prepared financially and organizationally for their re-election campaigns.
Rep. Elissa Slotkin (D-Mich.) kicked off her campaign in the new 7th District last month at the BrickHaven Brewing Company in Grand Ledge, which includes some of the almost 300,000 people Slotkin hopes to represent but doesn't currently. Slotkin said that at her "Snow Boots on the Ground" events, some potential constituents she's engaged with haven't seen a Democratic candidate in 40 years.
"When you're in a Frontline district like this, you just have to run for mayor in 30 different towns and really dig in on super local issues," Slotkin said in an interview.
The changes in her district are also altering how Slotkin sees her role in Congress. Because it's more rural, Slotkin's angling to get on the House Agriculture Committee next year.
Rep. Tom Malinowski (D-N.J.) has held numerous meet-and-greet events on his "Tom's in Town" tour of communities newly added to the 7th District, where he's headed for a likely rematch with Tom Kean (R). There are more than 200,000 people there that Malinowski doesn't currently represent, including parts of Republican-friendly Sussex and Warren counties in the northwestern part of the state.
Malinowski has a March 19 meet-and-greet scheduled in Blairstown, a staunchly Republican town that shifted to the 7th District from the 5th District of Rep. Josh Gottheimer (D).
Rep. Steven Horsford (D-Nev.), who shares Las Vegas with two other Democrats who also face competitive re-election races, downplayed the challenge of running in new territory. He said voters often know members from neighboring districts and the same media market, even if they don't know exactly where their home is in the new boundaries. Still, he's started reaching out through his campaign to tout work to pass coronavirus relief, boost workforce development, and address rising crime.
"In Congress, you always have to remind people who you are, what you've done, and how you've been delivering for them," Horsford said.
Bipartisan Reality
Some Republicans are facing the same challenges. Freshmen Michelle Steel and Young Kim of southern California are seeking re-election in significantly revised districts but have won previous elections in Orange County, the population center of both districts.
Steel, formerly a county supervisor and member of California's board of equalization, has been holding small, in-person coffees to hear voters' concerns in a district where 84% of people don't live in her current district.
Kim was previously a state assemblywoman and the longtime director of community relations and Asian Affairs for Ed Royce (R-Calif.) when he was in Congress. She's seeking re-election in a district where 80% of the people don't live in her current one.
"I'm doing the same that I've always been doing," Kim said. "Always be accessible."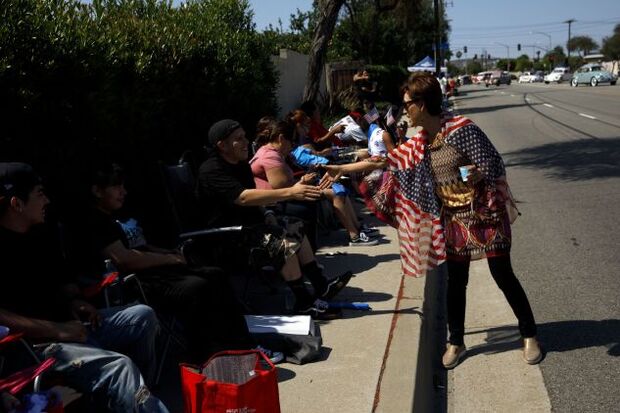 Outside Help
Democratic incumbents are getting some outside help with their introductions.
House Majority PAC, a super PAC defending the Democratic majority, last month announced an "Operation New Lines" campaign to boost Democrats in redrawn districts through digital and mail communications. The program's first two beneficiaries were Reps. Cindy Axne (Iowa) and Jared Golden (Maine), two of the few House Democrats seeking re-election in districts where Donald Trump outran Biden in 2020.
"Did you know Congressional districts are redrawn every 10 years?" read a House Majority PAC mailer promoting Golden, whose prospective new constituents in Maine's 2nd District include residents of Augusta, the state capital. "It's time to meet Jared Golden: Congressman. Veteran. Mainer."
Axne has held five meet-and-greets in counties newly added to Iowa's 3rd District, where the two-term Democrat has promoted the American Rescue Plan Act (Public Law 117-2), which provided pandemic-related aid, and the bipartisan infrastructure package (Public Law 117-58).
A big campaign bankroll can help a House incumbent reach prospective new constituents before the opposition does.
Rep. Katie Porter (D-Calif.) began this year with more than $16 million in cash on hand in an Orange County district where about three-fifths of the people are new to her. Rep. Josh Harder (D), seeking a district now mostly comprised of people now represented by retiring Rep. Jerry McNerney (D), had $6.3 million.
Staying in the same expansive media market that bleeds into multiple districts can also be helpful. Rep. Lauren Underwood (D-Ill.) currently represents only 33% of the people in the redrawn 14th District near Chicago, though she and allied groups aired ads on Chicago TV stations during competitive House campaigns in 2018 and 2020.
"Anytime the media markets don't change, you're really at an advantage," Russell said.
Emily Wilkins in Washington and Zach C. Cohen in Washington also contributed to this story.
To contact the reporter on this story: Greg Giroux in Washington at ggiroux@bgov.com
To contact the editors responsible for this story: Kyle Trygstad at ktrygstad@bloombergindustry.com; Bennett Roth at broth@bgov.com