JetBlue Cites Business Ties in Donations to Election Objector
Airline PAC initially halted giving after Jan. 6 Capitol riots
PAC gave contribution to election objector on key panel
JetBlue Airways Corp. is defending its decision to make a PAC contribution to a lawmaker who objected to the presidential vote certification in January, saying it was resuming donations to candidates who are relevant to its business.
The company had "temporarily paused candidate contributions to understand how PAC contributors wanted to move forward in the current political climate," said a statement, noting the corporate political action committee's money comes from voluntary employee contributions. "We found, like the public in general, that contributors have a wide range of opinions and beliefs about current issues."
The company's statement was emailed by JetBlue spokeswoman Tamara Young to Bloomberg, which first reported the company's contribution to Rep. Nicole Malliotakis (R-N.Y.) Malliotakis was among nearly 150 Republican lawmakers who objected to Electoral College votes on Jan. 6, the day pro-Trump rioters tried to interrupt the presidential vote count.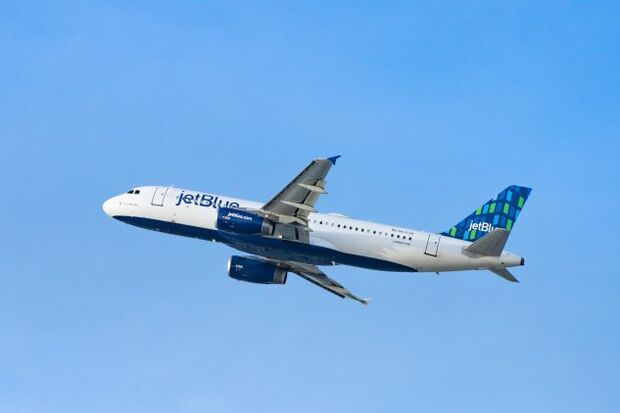 JetBlue said it would focus on candidates "who have specific relevance to JetBlue's network and business, as well as the aviation industry overall." Having relationships with these candidates allows the company to "maintain a voice in the room for all issues that are important to our crewmembers. Most importantly, we'll continue to have an open dialogue with PAC contributors to understand how and where their contributions should be directed."
Malliotakis is on the House Transportation and Infrastructure Committee, which oversees airlines, and represents part of New York City, where JetBlue's headquarters are located. The company made contributions to other committee members and to Democratic lawmakers listed in the same disclosure report that included the Malliotakis contribution.
Nearly 150 companies and other organizations, including JetBlue, said in the wake of the Capitol riot they would suspend PAC contributions, either to lawmakers objecting to the vote count or to all lawmakers. JetBlue was the first company since then to report a direct PAC contribution to a lawmaker who objected to the election certification, though other companies have given to campaign committees.
Critics have called on JetBlue and other companies to continue refraining from support of lawmakers who objected to the presidential vote. ""JetBlue's decision to pause it's corporate PAC giving was nothing more than a meaningless PR attempt to avoid scrutiny and save face," said a statement from End Citizens United, a PAC that supports Democrats and works for tougher campaign finance laws.
To contact the reporters on this story: Kenneth P. Doyle in Washington at kdoyle@bgov.com; Mary Schlangenstein in Dallas at maryc.s@bloomberg.net
To contact the editors responsible for this story: Bennett Roth at broth@bgov.com; Bernie Kohn at bkohn@bloomberglaw.com