Jackson Joins Court in New Term; Ian's Death Toll Reaches 58
Justice Ketanji Brown Jackson jumped right into the US Supreme Court's ideological divide in her first argument Monday, siding with other liberals in advocating to preserve the EPA's authority to regulate wetlands.
Her questions — including during the rebuttal period when attorneys typically get to close their arguments without interruption — suggest Jackson will be an active questioner from the bench. The direction of her queries also indicated that she may tend to side on some issues with the other two liberals on the 6-3 conservative leaning court.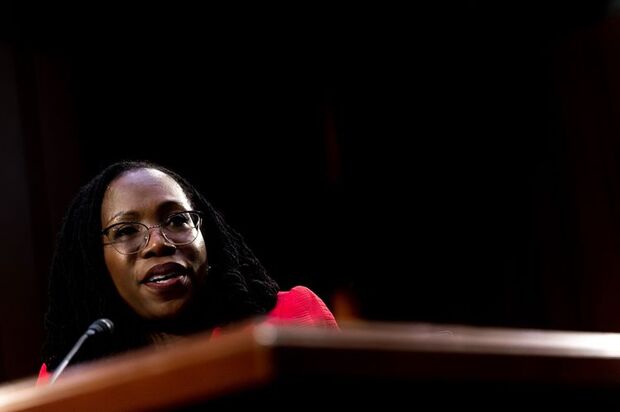 Jackson, 52, was sworn in as the first Black female justice on June 30, following the retirement of longtime Justice Stephen Breyer. Jackson clerked for Breyer from 1999 to 2000.
The debut of the court's newest justice attracted members of the public, who were seeking to attend the first oral argument in person since the start of the Covid-19 pandemic.
"I'm an African-American attorney, so to be here at the first oral argument with Justice Ketanji Brown Jackson is historic," said one attorney waiting outside before arguments began. Read more.
More on the Court's Docket
The US Supreme Court turned away a renewed challenge by 10 states to the Biden administration's Covid-19 vaccine requirement for workers in facilities that receive federal health-care funds.
The justices will decide whether social media companies can be sued for hosting and recommending terrorist content, taking up two cases that challenge their liability protections.
The high court left intact the federal ban on bump stocks, the attachments that can make a semiautomatic rifle fire like a machine gun, turning away arguments from advocates including the National Rifle Association.
The court turned away a bid by MyPillow Chief Executive Officer Mike Lindell to derail a lawsuit accusing him of defaming a voting technology company with his claims that the 2020 election was stolen from former President Donald Trump.
The justices declined Monday to hear a dispute over whether HHS can demand that long-term care facilities fully explain arbitration agreements to residents if they want to continue getting paid by Medicare and Medicaid.
Florida's Death Toll From Storm Rises to 58 People
Five days after Hurricane Ian slammed into Florida, bringing with it a deadly storm surge, catastrophic flooding and powerful winds, the death and destruction it wrought are starting to become clearer.
Florida's death toll from Ian is at 58, according to officials, adding to fatalities in Cuba and North Carolina. Insured losses have risen to as much as $57 billion, according to modeler Verisk.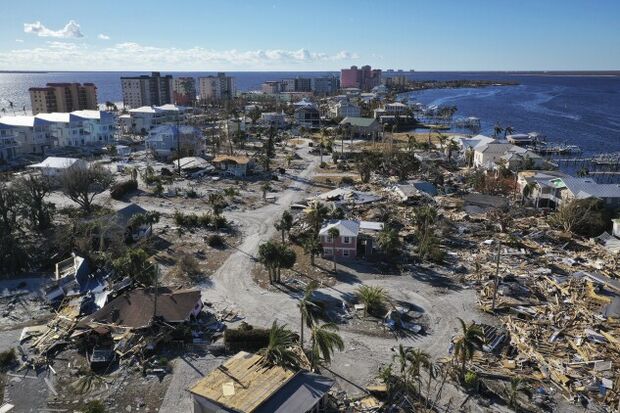 On Wednesday, President Joe Biden is scheduled to visit Florida to survey the damage from what he described as one of the worst storms to ever hit the US. But first, he is headed to Puerto Rico, where he is announcing more than $60 million in funding to help the island rebuild after Hurricane Fiona. Read more about the latest updates on Hurricane Ian's impact.
More on Hurricane Recovery:
Elections, Politics & Probes
Federal prosecutors cast the Oath Keepers as a threat to democracy in the first seditious conspiracy trial to stem from the Jan. 6 Capitol riot.
Trump wants to slow down the government's appeal case over the appointment of a so-called special master to review thousands of documents seized from his Mar-a-Lago estate.
Former US Secretary of State Rex Tillerson took the stand as a government witness at the trial of Trump ally Tom Barrack, accused of acting as an unregistered foreign agent.
New York City will make or break Gov. Kathy Hochul's first campaign at the top of the ticket.
What Else to Know
Over 100 House Republicans are calling for an investigation of foreign acquisitions of US farmland, citing increased grabs by China and Saudi Arabia, Maeve Sheehey reports. The members wrote in a letter to the Government Accountability Office that foreign ownership of US farms could threaten national security by giving other countries control of the American food supply and prices.
Thirty-one House Democrats urged Starbucks CEO Howard Schultz in a letter to work with employees who want to unionize the coffee chain's retail locations. Read more.
Adults with disabilities are setting employment records, thanks in large part to remote-work removing of one of the biggest obstacles to having a job — commuting. Read more.
Kim Kardashian will pay $1.26 million to settle Securities and Exchange Commission allegations that she broke US rules by touting a crypto token without disclosing she was paid for the promotion. Read more.
US forces killed a leader of the al-Shabaab militant network during an airstrike conducted in Somalia on Oct. 1, the US Africa Command said in a statement. The militant network is the largest and "most kinetically active" al-Qaeda network in the world, US Africa Command said.
To contact the reporter on this story: Andrew Small at asmall@bgov.com
To contact the editors responsible for this story: Michaela Ross at mross@bgov.com; Giuseppe Macri at gmacri@bgov.com