Israel, Outside Money Dominate Maryland House Democratic Contest
Donna Edwards battling for her former congressional seat
Pro-Israel group running ads to bolster opponent Glenn Ivey
The Democratic primary in Maryland's 4th District has turned contentious as clashes over foreign policy and outside group spending dominate the campaign.
The contest is pitting Donna Edwards, who's seeking to reclaim her old House seat, against former state's attorney Glenn Ivey, whose campaign is being aided by a pro-Israel group unhappy with the former congresswoman's stands on the Middle East.
The winner of the July 19 primary should easily win the general election in the majority Black district that covers parts of Montgomery and Prince George's counties in the Washington D.C. suburbs.
The race underscores how the influx of outside money is playing a large role in influencing contests this year, with groups participating earlier in the process including in competitive primaries.
Both candidates have garnered influential backing, with House Speaker Nancy Pelosi (D-Calif.) throwing her support behind Edwards. Aside from Israel, they have similar positions on issues such as supporting changes in gun laws, a Medicare-for-All health care plan, and abortion rights in the wake of the Supreme Court's overturning the Roe v. Wade decision.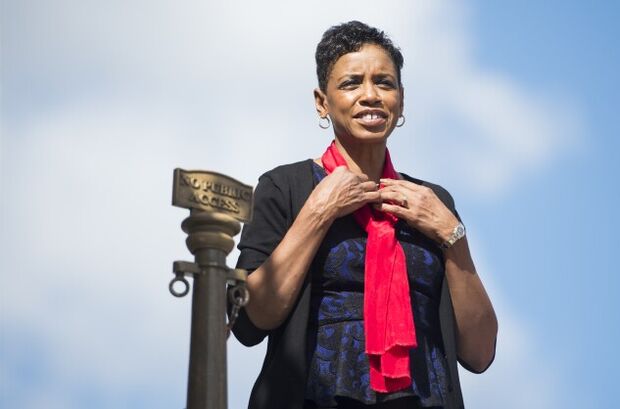 Edwards held the seat from 2008 to 2017. Anthony Brown – who is now running for Maryland's Attorney General — has represented the district since then.
Democratic pollster Harrison Hickman said he didn't think there's "really a clear cut," winner in the race. "It's a matter of whose voters get most excited about it," he said.
"We're pretty much in the same place on most of the policy issues," Ivey said in an interview. "It's really just a question of who would do a better job based on their track record."
Much of debate has focused on Ivey's support from the United Democracy Project – a super political action committee funded by the American Israel Public Affairs Committee. The super PAC has spent more than $5.9 million in support of his House race, according to Federal Election Commission filings.
Some of the group's ads support Ivey while most attack Edwards.
"The only outside factor is all of this dark money that's being spent in this campaign to smear my good name," Edwards said in an interview. If not for the PAC funding, she said "this race wouldn't even be close."
UDP supports candidates who will strengthen US-Israel relations, according to UDP spokesman Patrick Dorton, a former senior adviser in the Clinton White House. "There is no doubt that Donna Edwards would actively undermine the historic, strong US relationship with Israel," he said.
The positions that have irked the group include Edwards voting present on a nonbinding resolution in 2009 that recognized Israel's right to defend itself from Gaza attacks. She also voted against a bill supported by AIPAC in 2013 that would add more sanctions to Iran. She was one of 20 House members who voted against the bill.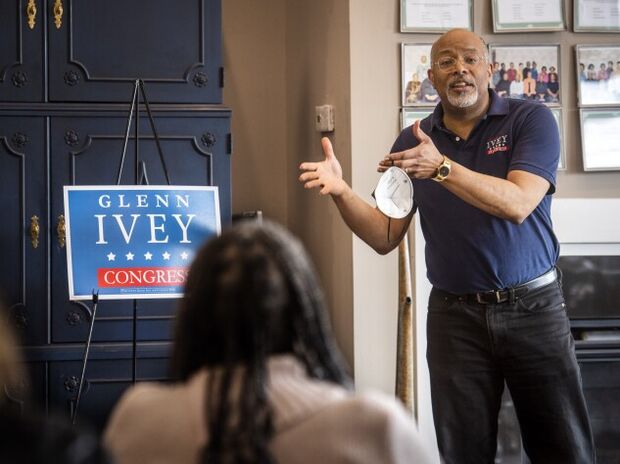 Many UDP ads don't mention Edwards' Israel-related votes and instead focus on what they claim was her "poor constituent services" while in office. The spots cite Washington Post editorials calling her office "unresponsive" and the website InsideGOV rating her one of the "least effective members of Congress."
`Disingenuous Attack'
"The issues that concern AIPAC and its affiliated group, the United Democracy Project, are not issues that voters have asked about here in this district," Edwards said. "And I think that they're running a very disingenuous attack ad against me."
The United Democracy Project has reported spending more than $16 million in midterm congressional races, so far, according to FEC reports on independent expenditures, The super PAC had raised a total of $21.8 million through the end of May, including $8.5 million from AIPAC, which doesn't disclose its donors. United Democracy Project also reported large contributions from individual donors, including Paul Singer, a hedge fund manager, Bernard Marcus, founder of Home Depot, and Haim Saban, an Israeli-American businessman with interests in entertainment, media and financial services.
The PAC affiliated with J Street, a more liberal Jewish group critical of some of the Israeli government's positions, endorsed Edwards and has since spent more than $727,000 on the race.
Pelosi has weighed in on Edwards's behalf in a video endorsing the candidate. "She was one of the most effective members in Congress," Pelosi said in the video. "Donna fought hard for Prince George's County."
Ivey has said he supports Israel's "right to exist and defend itself," according to an email from Ivey spokesperson Ramón Korionoff. He welcomed the support from the super PAC because it highlights Edwards's tenure in Congress. "I think we're going to be able to beat her on all fronts come election day," he said.
Kenneth P. Doyle in Washington and Greg Giroux in Washington also contributed to this story.
To contact the reporter on this story: Mia McCarthy at mmccarthy@bloombergindustry.com
To contact the editors responsible for this story: Bennett Roth at broth@bgov.com; Robin Meszoly at rmeszoly@bgov.com