Interference Threat Looms After Election, Former DHS Head Says
Worst fears for Election Day hadn't happened as polls closed
Focus turns to disinformation about vote count, outcome
Election Day didn't see the scale of disinformation and interference efforts that many voting security experts had feared, but the days ahead could be rife with attempts to undermine Americans' faith in the outcome, according to former Homeland Security Secretary Michael Chertoff.
"The next challenge is going to be in the post-November 3rd period when there is contentiousness about counting ballots—where we're going to get disinformation about who won. There'll be a lot of frustration, which no doubt is amplified by the stress of the virus," said Chertoff, who served in George W. Bush's administration.
"I'm afraid you're going to have people who want to—including some people overseas—who want to seize on the uncertainty about some of the counting, as a way of undermining our national unity," he said.
The top cyber official at DHS also said the agency's election security work will continue.
"Today, in some sense, is halftime," Cybersecurity and Infrastructure Security Director Chris Krebs said in a press briefing Tuesday morning. "There may be other events or activities or efforts to interfere and undermine confidence in the election. So I'd ask all Americans to be patient—to treat all sensational and unverified claims with skepticism."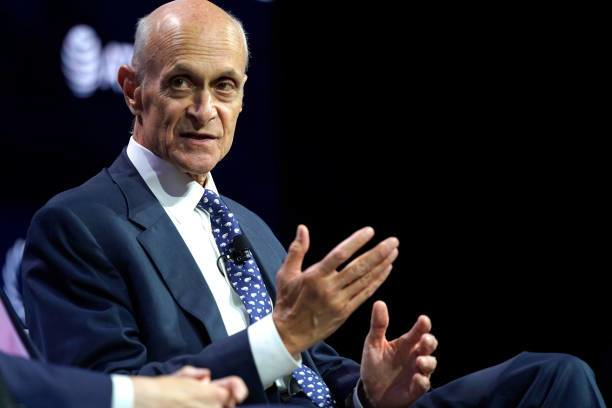 Mostly Quiet
Some isolated incidents, including misprinted ballots and jammed machines, occurred at various polling locations Tuesday, and a robocall campaign tried to suppress votes in some states. Still, voting systems and voters themselves were largely unaffected, senior CISA officials said in several media briefings during the day.
Nov. 3 was like any other Election Day in that most issues were related to machine or user error, the officials said. The FBI is investigating the robocall campaign discouraging voters from going to the polls, they said.
Verified Voting, a nonprofit focused on voting technology and security, also reported no systematic or coordinated issues with glitches at voting sites around the country, the organization said.
Concerns over widespread voter intimidation and about immigration enforcement operations around the polls did not come to fruition, said Chertoff, who recently launched the nonprofit Citizens for a Strong Democracy with three other former DHS secretaries from Republican and Democratic administrations. The group, which includes Tom Ridge, Janet Napolitano, and Jeh Johnson, has a mission to educate voters and boost public confidence in election security.
"Some of the worst concerns about what would happen during the actual voting process—which has begun in many states a couple of days ago—some of those appear not to have occurred," he said. "That's good news."
What's Next
Law enforcement will have to manage in the coming days to prevent and mitigate violence, Chertoff said.
Krebs and FBI Director Christopher Wray have been "consistent, steady voices" about disinformation and the integrity of the election, unlike the White House, he said. The changing narratives from the White House make them "not particularly useful" said Chertoff, who has been critical of President Donald Trump's downplaying of Russian influence efforts.
Federal election security and cyber security officials have said theywill continue monitoring social media and other outlets for disinformation in the days after the election.
"I do have confidence that the vote is secure, the count is secure, and the results will be secure," Krebs said.
To contact the reporter on this story: Shaun Courtney in Washington at scourtney@bgov.com
To contact the editors responsible for this story: Michaela Ross at mross@bgov.com; Sarah Babbage at sbabbage@bgov.com