Inside Elections' Nathan Gonzales on 2020 Race Finale (Podcast)
Nathan Gonzales, editor and publisher of the nonpartisan Inside Elections, joined the latest episode of Downballot Counts to discuss the state of the races for the White House and Congress with Election Day a week away.
Gonzales told Bloomberg Government's Kyle Trygstad and Greg Giroux that the late surge in outside groups' Senate race spending in states such as Alaska and Kansas illustrates how President Donald Trump's underperformance in polls—even in traditional red states—has expanded the competitive map.
"That opens the possibilities for Democrats," Gonzales said, citing both a "Trump slump" and record-breaking Democratic fundraising.
He said North Carolina, where Sen. Thom Tillis (R) faces a challenge from Cal Cunningham (D), is a state to watch early on election night for an indication of whether Majority Leader Mitch McConnell (R-Ky.) keeps control of the Senate for another two years.
Listen to the latest episode of Downballot Counts
Subscribe and Listen to Downballot Counts from your mobile device:
Via Apple Podcast | Via Overcast | Via Stitcher | Via Spotify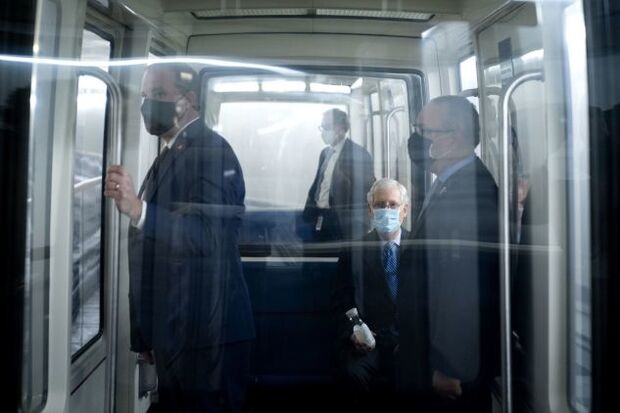 To contact the hosts: Greg Giroux in Washington at ggiroux@bgov.com; Kyle Trygstad in Washington at ktrygstad@bgov.com
To contact the editor responsible for this story: Loren Duggan at lduggan@bgov.com