Disabled Face Transit Barriers Decades After Landmark Law (1)
Lawmakers push to enact paratransit, accessibility grants
Transit funding debate slows progress on infrastructure
(Updates with Biden quote in fifth paragraph.)
Bloomberg Government subscribers get the stories like this first. Act now and gain unlimited access to everything you need to know. Learn more.
Keyonna Mayo, a Baltimore resident who uses a wheelchair, rides the city's subway to get around — if the elevators are working and the sidewalks around stations have ramps.
Often, they don't, making the public transportation unreliable to her and anyone else who can't take the stairs.
"You don't know, especially if you're going to a new area, if there's a curb cut, where to get off or what stop would be the most accessible to you," said Mayo, who is one of several wheelchair users suing Baltimore for alleged violations of federal accessibility requirements.
Monday marks the 31st anniversary of the enactment of the Americans With Disabilities Act, the groundbreaking legislation that became the gold standard for accessibility and guaranteed people with disabilities equal access to public transportation. President Joe Biden, who co-sponsored the original legislation, commemorated the occasion with an event in the Rose Garden.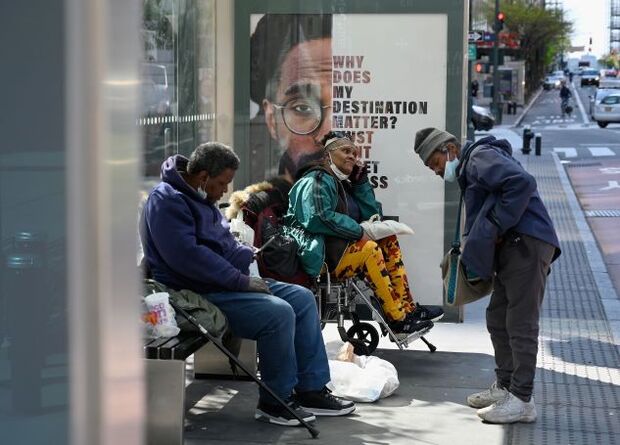 The ADA "is a triumph of American values," Biden said. "But of course, this law didn't bring an end to the work we need to do. Today, too many Americans still face barriers to freedom and equality."
More than three decades later, at least 18% of transit stations still aren't ADA-accessible, according to the Federal Transit Administration. Workarounds like paratransit—services for people who can't use bus or rail service because of a disability—remain unreliable.
Advocates for people with disabilities want to ensure the infrastructure package lawmakers are negotiating makes transportation systems more accessible, while going beyond federal standards written before the proliferation of powered wheelchairs and other new technology. But transit has emerged as a sticking point in negotiations, potentially dimming prospects for agencies to get the influx of cash they would need to finally comply with the ADA.
Lawmaker Push
The surface transportation bill (H.R. 3684) the House passed earlier this month included language from a bill (H.R. 1697) introduced by Democratic Reps. Jim Langevin (R.I.) and Dina Titus (Nev.) to authorize $375 million over five years for a paratransit pilot program.
"Unfortunately, most paratransit systems' design standards don't get very high marks on the way that they're designed right now, and the way they work," Langevin, who is quadriplegic, said in an interview. Paratransit buses allow for point to point transportation, he said, but don't offer flexibility, so this legislation would establish a program where riders can schedule an intermediate stop.
Some House Democrats, led by Transportation and Infrastructure Chair Peter DeFazio (Ore.), are concerned policies in the House-passed bill won't be included in the Senate legislation that is still being finalized.
Langevin said he will continue fighting to ensure the language from his bill stays as the Senate debates infrastructure and the highway bill. "I'm being proactive now," Langevin said. "Making sure that accessibility is top of mind, not an afterthought."
Sen. Tammy Duckworth (D-Ill.), who uses a wheelchair, has also been pushing for the infrastructure package to include her bill (S. 1680) to give $10 billion over 10 years for accessibility grants to legacy transit and commuter rail systems.
"We're never going to be able to make them fully ADA compliant until there's a separate funding stream specifically for accessibility," Duckworth said in an interview in May.
Disabled Americans See Opening for Fixes to 'Antiquated' Transit
'Quite Daunting'
To advocates, accessible means finally catching up to federal requirements, and going beyond them, too.
Former Congressman Tony Coelho, who helped to pioneer the passage of the ADA, says transit accessibility is still "a big issue." Coelho, who has epilepsy, has pushed to apply the ADA to digital accessibility.
The ADA's design standards left out some people with sensory disabilities and were made for manual wheelchairs and people sitting with their knees flexed at 90 degrees, which researchers say doesn't fit the needs today.
Katharine Hunter-Zaworski, director of the National Center for Accessible Transportation at Oregon State University, said many people use battery-powered mobility and have larger, heavier wheelchairs than when the ADA was signed, but standards only reflect the needs of someone sitting with in an older, manual wheelchair.
"The ADA and the design standards there really don't cater to the demographic that we have today," Hunter-Zaworski said. "We need to make sure that if we're designing a rail car or bus of the future, that it doesn't meet ADA, but exceeds ADA."
Blind people using transit also face challenges, such as non-audible bus announcements, said Sarah Malaier, senior advisor of public policy and research at the American Foundation for the Blind. "It can be quite daunting to get off of a bus, and not even know where to go."
"There have been a lot of good things that have happened under the ADA in the last 30 years, but there just aren't enough accessible transportation options to really meet people's needs," Malaier said.
Even when transit vehicles, stops, and stations are compliant, the pathways, sidewalks, and crosswalks people have to navigate to access those services are not always accessible, said Andrea Lubin, senior research specialist at Rutgers University's Alan M. Voorhees Transportation Center.
Ridesharing, AVs
Accessibility is also an issue with new forms of transportation, from ridesharing to autonomous vehicles, that didn't exist three decades ago. Rideshare companies have argued they aren't subject to ADA compliance because they are a technology offering, while advocates say they are transportation systems.
"Because they're used so widely, they're shrinking the bus systems that are compliant with the ADA that do have wheelchair accessible vehicles, so they're making it even more limited to have accessibility options," said Stephanie Woodward, co-founder of Disability EmpowHer Network.
Autonomous vehicles have sparked hope for many people with disabilities who see the potential for travel independence, but there are questions about whether these vehicle designs will be accessible to all. A proposal to add AV regulation to the highway bill in the Senate through an amendment didn't make it through committee.
"Different companies have different commitments to their accessibility and we're concerned that it might be kind of the same situation with autonomous vehicles," Malaier said.
To contact the reporter on this story: Lillianna Byington in Washington at lbyington@bloombergindustry.com
To contact the editors responsible for this story: Sarah Babbage at sbabbage@bgov.com; Bernie Kohn at bkohn@bloomberglaw.com
Stay informed with more news like this – from the largest team of reporters on Capitol Hill – subscribe to Bloomberg Government today. Learn more.