Industry Fight Puts $7.2 Billion Military Moves Contract in Play
Bloomberg Government subscribers get the stories like this first. Act now and gain unlimited access to everything you need to know. Learn more.
An unprecedented $7.2 billion Pentagon contract to manage global shipments of troops' personal belongings may be rescinded and re-awarded as defense officials examine allegations about the recipient.
Rivals have raised questions about American Roll On Roll Off Carrier Group of New Jersey, which won the contract in April. They cite its relationship to a Norwegian parent company, and mention a fellow subsidiary that pleaded guilty to U.S. price-fixing. The New Jersey company has denied any connection to the $98.9 million federal plea in 2016.
U.S. Transportation Command, which is handling the bid process and the first-of-its-kind contract aimed at privatizing management of the military's troubled global moving system, said it is considering new information about the bidding. It announced a review of the contract June 10 after two confidential bid protests by competing companies, including global engineering contractor KBR and the Florida-based shipping company Crowley.
American Roll On Roll Off Carrier, known as ARC, now has a stop-work order during a review of new information from an "interested party" that could be completed in coming weeks, said Dave Dunn, a command spokesman.
"After reevaluation due to corrective action, if ARC is the best value to the government, the stop-work order will be lifted," Dunn wrote in an email. "If the best value is determined to be another offeror, a new contract award will be made to that offeror."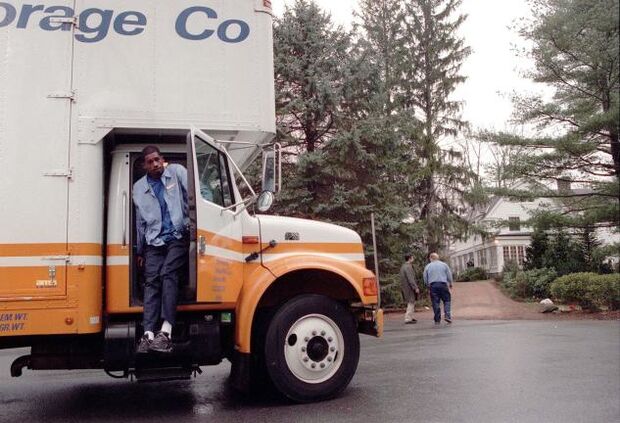 The contract is a top prize for the industry. It could reach $20 billion if extended over nine years, according to industry estimates, and the winning consortium will manage about 400,000 annual shipments, or about 15%-20% of domestic personal property moving and storage.
In a sign of the stakes, ROKK Solutions, a public relations company hired by unnamed parties, contacted reporters last week as Transportation Command prepared to announce its review of the contract. In a release, ROKK alleged the contract recipient is a foreign-owned shell company with no experience in military moving.
ROKK's press release last week also said Wallenius Wilhelmsen Logistics owned American Roll On Roll Off Carrier.
Both were subsidiaries of two Norwegian shipping companies that merged in 2017 to form Wallenius Wilhelmsen ASA, according to an annual investor report. American Roll On Roll Off Carrier is owned by Wallenius Wilhelmsen ASA and the New Jersey company updated the federal System for Award Management on Monday to reflect that, the database shows.
An earlier filing had listed the parent company as Wallenius Wilhelmsen Logistics.
ROKK declined to comment.
Wallenius Wilhelmsen Logistics pleaded guilty in a Maryland federal district court in 2016 to a $98.9 million criminal fine for violating antitrust law by bid rigging and price-fixing of shipping routes in Baltimore and elsewhere, according to the Justice Department and court documents.
At the time, the company's chairman Lars Hakan Larsson said in a statement that he regretted Wallenius Wilhelmsen Logistics hadn't always followed its own policies, according to the Wall Street Journal. The company changed its name following the merger of its parent companies and Larsson was re-elected in 2019 as chairman of the board of Wallenius Wilhelmsen ASA for two years.
`Misleading Narrative'
Bid protests filed with the Government Accountability Office against the military moving contract award in April have not been viewed by Bloomberg Government. The protest documents are confidential and can include sensitive company information.
The corporate history is "being misinterpreted by parties with a vested interest to promulgate a false and misleading narrative about ARC," American Roll-On Roll-Off Carrier Group said in a statement.
The company said it was never a party to the antitrust case and has never been accused of any anti-competitive or criminal activities. It said it has three decades of shipping and logistics contracting with the Defense and Transportation departments, and members of its board of directors and management team are all U.S. citizens.
Foreign ownership isn't unusual in military contracts and security measures routinely accompany agreements to protect sensitive information.
But the review may mean that the Transportation Command overlooked information during the bid process that was brought later by the protests, despite the magnitude of the contract, said David Berteau, a former assistant secretary of defense for logistics and materiel readiness who's now president of the Professional Services Council, an industry advocacy group.
Accountability
"The protest process is very important as a mechanism for holding the government accountable for its own procurement process and when the government takes an action this quickly it's a strong indication that the government itself thinks there were problems with that process," said Berteau, who has favored the review.
The contract and overhaul of military moving management was spurred by years of dissatisfaction with moves among troops and outcry on Capitol Hill. Gen. Steve Lyons, head of the Transportation Command, has made the transition from military to private management by next year a top priority.
American Roll-On Roll-Off Carrier Group formed a consortium of other moving companies to handle the $7.2 billion military contract. It includes UniGroup, the parent company of United Van Lines; Atlas World Group, the parent of Atlas Van Lines; Suddath; the Pasha Group; and Deloitte.
Two other newly formed consortiums of moving, shipping and logistics companies are protesting the management contract and trying to win it.
HomeSafe Alliance LLC is affiliated with KBR Inc. based in Houston, Texas, according to public documents and job postings. The new company declined to comment or name its corporate backers. KBR declined to comment.
Connected Global Solutions, LLC has also filed a protest and is composed of Crowley; Total Military Management, Inc., also of Florida; Interstate Van Lines; National Van Lines; Smarter Movers; Conser Moving and Storage; and Agility, a freight and logistics company.
Both Crowley and Total Military Management declined to comment on the contract dispute.
Big Dollars
"It is not at all surprising it was protested given the dollar value," said Andy Brown, a former deputy commander of the Transportation Command and member of the Joint Staff handling logistics who is now president of the National Defense Transportation Association, a non-political and non-profit educational organization.
Brown, a retired Navy vice admiral, said he doubted that the review was triggered by Transportation Command missteps and during his military career American Roll-On Roll-Off Carrier Group was routinely counted on to move military resources, including in Iraq and Afghanistan.
"The story is TRANSCOM is trying something new and really the implementation phase is going to be the important part," he said.
Hundreds of U.S. moving companies that handle the shipments of troops' personal belongings to new job postings are watching the contract and the command's plans to shift to private management before the summer of 2021.
"If this gets dragged out, I don't see TRANSCOM starting a contract in the peak season because that would be a nightmare for everybody," said John Becker, interim president of American Moving and Storage Association, an industry group that has lobbied Congress.
The Transportation Command had built in time for potential award challenges but a lengthy fight could still push the transition to fall of next year or even 2022. "They could answer in three days or three months, we just don't know," Becker said.
To contact the reporter on this story: Travis J. Tritten at ttritten@bgov.com
To contact the editors responsible for this story: Paul Hendrie at phendrie@bgov.com; Robin Meszoly at rmeszoly@bgov.com
Stay informed with more news like this – from the largest team of reporters on Capitol Hill – subscribe to Bloomberg Government today. Learn more.