Indiana Congresswoman Jackie Walorski Dies in Car Accident (1)
The Republican and two staffers were in head-on collision
Pelosi ordered flags at Capitol to be flown at half-staff
(Updates with latest details from law enforcement's investigation)
Rep. Jackie Walorski and two of her staffers died in a car accident Wednesday afternoon, according to the Elkhart County Sheriff's Office.
The Indiana Republican, 58 and in her fifth term, was a member of the Ways and Means Committee and served as ranking member of the House Ethics Committee. The staffers in the car with her were Emma Thomson, 28, her communications director, and Zachery Potts, 27, her district director.
House Minority Leader Kevin McCarthy (R-Calif.) called Walorski "a dear friend, trusted advisor, and the embodiment of integrity who achieved the admiration and respect of all her colleagues in the House."
Walorski's death expands the partisan divide in the House, which stands at 220 Democrats and 210 Republicans. However, the margin is likely to shrink again after special elections for other seats are held this month.
Her northern Indiana district remained solidly Republican after redistricting and isn't rated as competitive by the Cook Political Report with Amy Walter.
A special election to complete Walorski's unexpired term will be held because the vacancy occurred more than 74 days before the general election, according to Indiana election law. That election almost certainly will coincide with the regularly scheduled Nov. 8 election for a full term. Republican leaders in the 2nd District will select a nominee to replace Walorski on the ballot.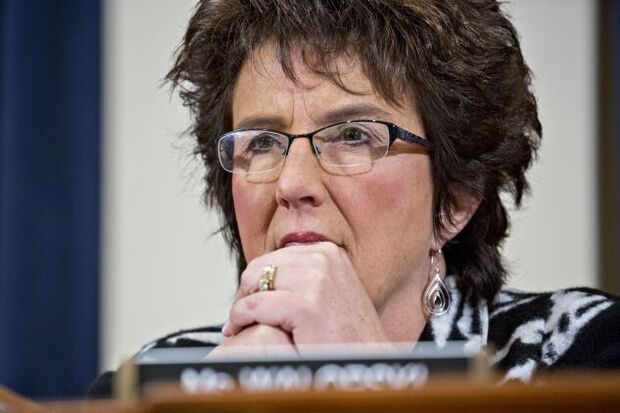 One of the cars crossed the center line resulting in a head-on collision near Wakarusa, Ind., in Walorski's district, according to the Elkhart County Sheriff's office. All three in Walorski's car died as a result of their injuries, and the driver of the other car was also pronounced dead at the scene.
House Speaker Nancy Pelosi (D-Calif.) ordered the Capitol flags to be flown at half-staff to commemorate Walorski, according to her spokesperson Drew Hammill.
Greg Giroux in Washington also contributed to this story.
To contact the reporters on this story: Emily Wilkins in Washington at ewilkins@bgov.com; Zach C. Cohen in Washington at zcohen@bloombergindustry.com
To contact the editors responsible for this story: Kyle Trygstad at ktrygstad@bloombergindustry.com; Angela Greiling Keane at agreilingkeane@bloombergindustry.com