Impeachment-Supporting Washington State Republicans Face Voters
Jaime Herrera Beutler, Dan Newhouse seeking re-election
Top two from any party advance from Tuesday's primaries
Two of the 10 House Republicans who voted to impeach Donald Trump are fending off Trump-backed primary challengers in the same state on Tuesday — and hold an advantage most of their colleagues in the group don't.
Thanks to Washington state's all-party primary system, Reps. Jaime Herrera Beutler and Dan Newhouse need only to be one of the top two vote recipients to advance from a contest in which voters of all stripes can participate. Moving on to the general would ensure an even broader swath of the electorate will ultimately decide their political fate.
Herrera Beutler and Newhouse have easily won in the past, but this year their races are among several across the country that are testing Trump's ability to shape the GOP as the party seeks to win control of Congress in the midterm elections.
Cathy Allen, a political strategist who's worked with Democrats in the state, said endorsements from Trump may backfire in Democratic-leaning Washington, which has a more moderate GOP, and that the two incumbents' impeachment votes may bolster their support with Democrats and independents. Allen said some Democrats see Newhouse and Herrera Beutler as "heroes," which could provide them a boost in their primaries.
Rep. David Valadao (R-Calif.), who voted to impeach, survived a top-two primary in June after finishing well behind the Democrat in the race but edging out two GOP challengers. He benefited from Trump not endorsing anyone in the race.
Two Republican Trump impeachment supporters face Trump-endorsed opponents this month but in traditional party primaries: Rep. Peter Meijer (R-Mich.), on Tuesday, and Rep. Liz Cheney (R-Wyo.), vice chair of the Jan. 6 select committee investigating Trump's involvement in the Capitol riot, on Aug. 16.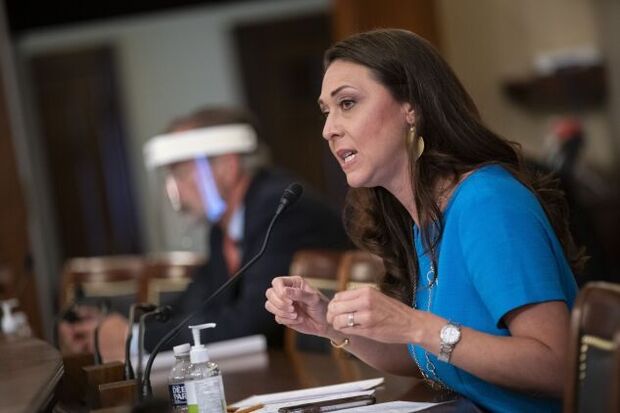 Feeling Confident
In the southwestern 3rd District, Herrera Beutler faces eight opponents including Trump-backed Joe Kent, a former Green Beret. In the central 4th District, Newhouse has seven competitors including Loren Culp, a former small-town police chief endorsed by Trump. They also face an array of other Republicans and at least one Democrat.
Herrera Beutler and Newhouse said in interviews on Capitol Hill that they're confident about their primaries despite the Trump endorsements and are more focused on representing their constituents. Herrera Beutler said with more pressing issues such as inflation, her impeachment vote is not as relevant.
"The cost of gas and inflation — I'm hearing it from Democrats and Republicans," Herrera Beutler said. "I would say that's the No. 1 thing I hear about, certainly not the Jan. 6 stuff."
Herrera Beutler said if the economy was more robust, her impeachment vote would be more prominent. "If people were feeling secure, maybe they'd be thinking about second- and third-tier issues," Herrera Beutler said. "That's what I've seen in the past."
Newhouse said "pocketbook issues" were at the top of his constituents' concerns, but added that the impeachment vote is "certainly is an issue for some people."
"Some people see it as a huge issue and others not so much," he said.
Financial Support
Money has been pumped into both races by outside groups.
According to Federal Election Commission filings, Winning For Women (WFW) Action Fund, which works to elect Republican women to Congress, spent more than $2.3 million on the election to aid Herrera Beutler or oppose Kent. Conservatives for a Stronger America, a super PAC that formed in early July and hasn't yet disclosed its donors, spent more than $1.4 million to oppose Kent or promote Republican candidate Heidi St. John, an author and speaker strongly opposed to abortion and gun control.
In the 4th District, the biggest outside spender was Defending Main Street, a centrist Republican super PAC supporting Newhouse that aired ads attacking Culp as a "tax dodger" and praising the congressman for "standing up to China to safeguard our farms, farmers and our nation."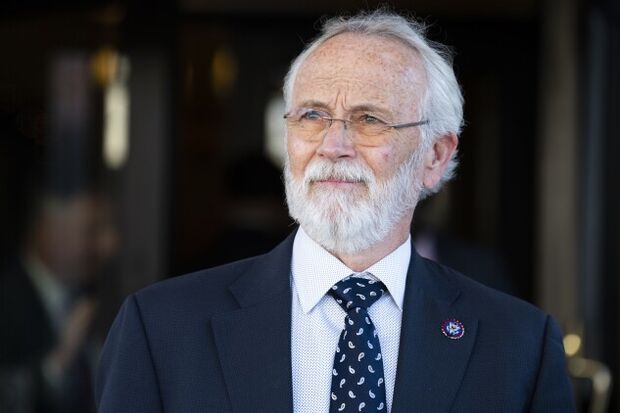 Strategists say the two incumbents are advantaged by the state's large number of political independents and an open primary system that allows voters to cross party lines.
Jim Mains, a political consultant familiar with the 3rd District, said Herrera Beutler will likely win the primary but cautioned that it's still a "toss up."
"The impeachment vote is hurting her within the very hard right fraction of her party," Mains said, but not with moderates and those not paying close attention.
Greg Giroux in Washington also contributed to this story.
To contact the reporter on this story: Mia McCarthy at mmccarthy@bloombergindustry.com
To contact the editors responsible for this story: Bennett Roth at broth@bgov.com; Kyle Trygstad at ktrygstad@bloombergindustry.com