How to Make a Good Political Ad While Socially Distant (Podcast)
Bloomberg Government's Kyle Trygstad, Greg Giroux, and Emily Wilkins discuss how stay-at-home orders are changing the way political ad makers do their jobs.
Federal candidates stuck at home, including presumptive Democratic presidential nominee Joe Biden, are looking for ways to connect with voters. The lack of retail campaigning has made TV ads more important than ever, while at the same time they've become more complicated than ever to produce.
Listen to the latest episode of Downballot Counts
Subscribe and Listen to Downballot Counts from your mobile device:
Via Apple Podcast | Via Overcast | Via Stitcher | Via Spotify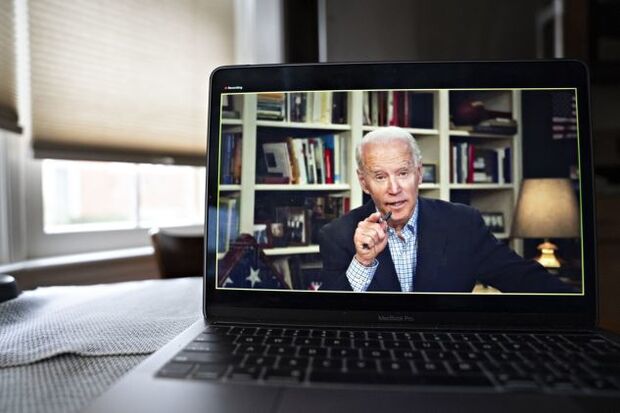 To contact the hosts: Greg Giroux in Washington at ggiroux@bgov.com; Kyle Trygstad in Washington at ktrygstad@bgov.com