How Democrats Won Georgia's Senate Runoff Elections (Podcast)
Bloomberg Government's Kyle Trygstad and Greg Giroux discussed how Democrats won last week's pair of Georgia Senate runoffs,and control of the chamber, on the latest episode of Downballot Counts.
A boom in Black voter turnout and a fundamental contradiction in the Republicans' message — they couldn't argue they'd be a check on a Democratic president while Donald Trump continued to assert baselessly that he was the true winner — helped Jon Ossoff and Raphael Warnock unseat Republican incumbents David Perdue and Kelly Loeffler.
Georgia will host more notable races in 2022, when Warnock seeks a full term and Gov. Brian Kemp (R), whom Trump maligned repeatedly over the past two months, runs for re-election.
Listen to the latest episode of Downballot Counts
Subscribe and Listen to Downballot Counts from your mobile device:
Via Apple Podcasts | Via Overcast | Via Stitcher | Via Spotify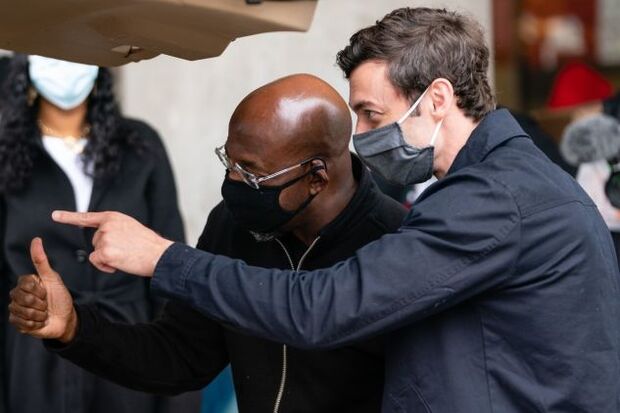 To contact the hosts: Kyle Trygstad in Washington at ktrygstad@bgov.com; Greg Giroux in Washington at ggiroux@bgov.com
To contact the editor responsible for this story: Loren Duggan at lduggan@bgov.com