House Tax Writers Pledge Bipartisan Work to Cut Drug Prices (1)
Panel's top Republican, Democrat have clashed on health policy
Brady: conservatives won't back Medicare price negotiation
Democratic and Republican leaders on the House Ways and Means Committee signaled they want to move together to cut the cost of prescription medicines this year even as specifics remained hazy.
"We're all on the same page about this: there clearly is a problem," Chairman Richard Neal (D-Mass.) said Tuesday during a hearing on drug pricing.
The agreement between Neal and panel ranking Republican Rep. Kevin Brady of Texas , who fought bitterly during committee hearings related to the Affordable Care Act for years, suggests lawmakers are taking the issue seriously and want to get something passed into law.
It also signals that Neal at least isn't pursuing legislation to expand Medicare's power to negotiate what it pays for medicine. Brady made clear Republicans widely oppose "Washington price controls" on prescription drugs.
However, Rep. Lloyd Doggett (D-Texas) told reporters after the hearing he still hopes the House will pass legislation empowering Medicare to negotiate on drug prices. He said he doesn't want to tackle the issue without such a measure.
"We won't get to the core of this problem without negotiation," said Doggett, chairman of the House Ways and Means Health Subcommittee.
Brady said he wants to "crack down on overpriced drugs" and eliminate incentives in Medicare that lead to bad actors and higher prices.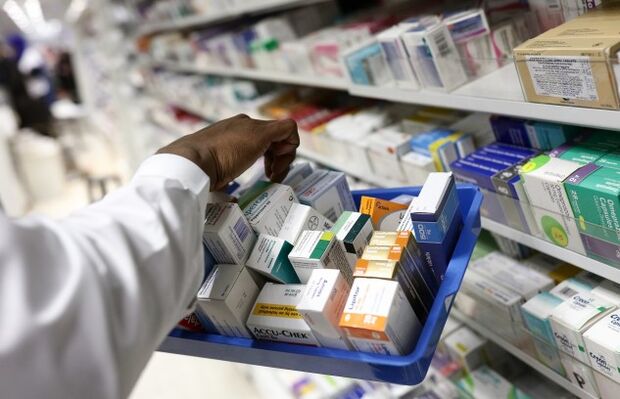 Grassley Also Interested
A bipartisan drug pricing bill likely has a better chance of being taken up by the Senate, where lawmakers are likewise eyeing drug pricing legislation.
Sen. Charles Grassley (R-Iowa), chairman of the Senate Finance Committee, has made drug pricing a major priority for his panel and is slated to meet with Ways and Means members this month, he said recently.
Medicare pays some doctors a percentage of the cost of the drugs they administer, which has lead to fears some health-care providers favor higher-cost medicines in order to reap larger profits from serving Medicare patients.
Neal suggested Medicare could require repayment from drugmakers if they raise the price of their drugs too much. Congressional advisers have recommended Medicare require drug manufacturers to pay a rebate if the average price of their products exceeds a certain benchmark or if the elderly are paying too much out-of-pocket for medicines.
To contact the reporter on this story: Alex Ruoff in Washington at aruoff@bgov.com
To contact the editors responsible for this story: Paul Hendrie at phendrie@bgov.com; Jonathan Nicholson at jnicholson@bgov.com