House Hopefuls Launch Campaigns Long Before New Lines Are Drawn
Pandemic-caused census delays creating political logjam
Many candidates waiting to see how the lines are drawn
The late-starting congressional redistricting process is serving as a wet blanket on the campaign planning of most prospective House candidates, who are left guessing about the exact confines and the competitiveness of the areas they hope to represent.
Some are eschewing formal campaigning until the lines are drawn and new districts are in place. In most states that will be late this year or even early next year because of pandemic-related delays in the collection of 2020 census data. That's months later than at a comparable point in the previous redistricting cycle a decade ago.
But other would-be House members are already running full-bore campaigns, hoping the benefits of an early start make flying blind for a few months worth it.
"Fortune favors those with well-capitalized bank accounts, in a redistricting cycle especially," said Ian Russell, a consultant and former Democratic Congressional Campaign Committee official. "If you look back 10 years ago, there were people who put themselves out there and made themselves factors in the game of musical chairs — that ultimately happens in redistricting — by getting in and raising money."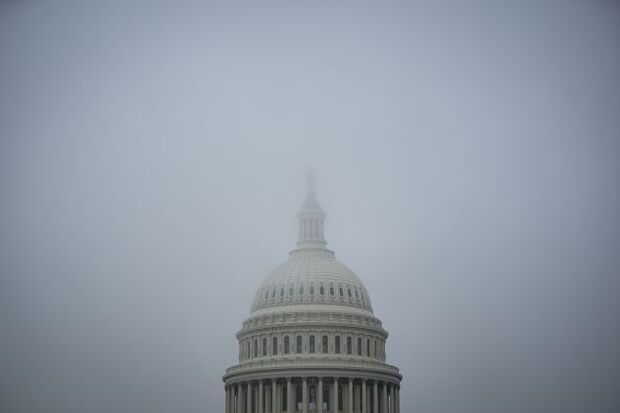 Former Rep. Tom Davis (R-Va.), who led the National Republican Congressional Committee during the 2001-2002 redistricting cycle, said how House candidates prepare for redistricting will depend on the political situation in their states.
Some "might want to start early and flex their muscles," but it may behoove others to "just lay low," he said in an interview earlier this year.
"In some cases, you might want to wait and let it happen because if you announce, the person who you're running against may have some clout with the people drawing the districts, and they may draw you out of a district," Davis said.
The dynamics each candidate must manage will be affected by reapportionment, retirements, and the quality of the potential field of opponents.
"Every state is completely different," said Guy Harrison, a partner at OnMessage Inc. who was executive director of the NRCC during the 2011-2012 redistricting cycle. In states that aren't gaining or losing districts, the lines may not change much and "you're going to see people getting in earlier."
There is particular risk and uncertainty for an early-starting candidate in a state where the opposite party controls the redistricting process.
"If you're in Illinois or New York and you're a Republican, you have no idea where those districts are going to be," Harrison said. "And if you're a Democrat going in Texas or Florida, you have no idea what the districts are going to look like. And so what I think you're going to see is a lot of people hedging and waiting to see where the districts are going to pop up."
Early Risers
Early-starting candidates include Arizona state Rep. Randy Friese (D), a trauma surgeon who began campaigning in late March to succeed retiring Rep. Ann Kirkpatrick (D). He's seeking the 2nd District, presently a mildly Democratic-leaning district on the Mexico border that includes all of Cochise County plus most of populous Pima County in and around Tucson.
Donors "understand that it's going to be a competitive, resources-intensive race," Friese said in an interview.
In his favor is the likelihood that the redistricting commission that will redraw Arizona's nine districts may not significantly revise the 2nd, because it's tucked in the southeastern corner of the state and is less susceptible to major changes. According to Census Bureau estimates, the district needs to add more than 60,000 people to meet a requirement that districts within a state be about equal in population.
Friese said he expects the 2nd to remain a border district in the new congressional map.
"I feel very comfortable campaigning in the district as is," Friese said.
Virginia state Sen. Jen Kiggans (R) last month kicked off her bid to unseat Rep. Elaine Luria (D) in the 2nd District, a competitive area that runs from Virginia Beach to Williamsburg. Virginia Beach, in the southeastern corner of the state, is likely to remain the population anchor of the 2nd, which needs to add more than 60,000 people in redistricting.
Luria would benefit if Virginia's redistricting commission gave the 2nd more of Democratic-leaning Norfolk, which is next to Virginia Beach and is currently split between the 2nd District and the 3rd District held by Rep. Bobby Scott (D).
Other non-incumbents running in 2022 ahead of redistricting have residual name recognition from previous House campaigns.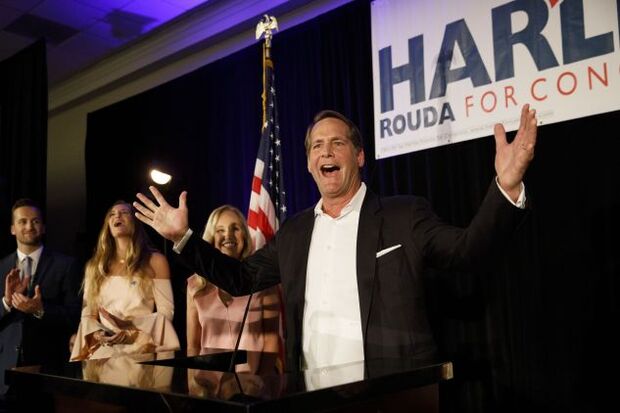 Former Rep. Harley Rouda (D-Calif.), who was unseated by Michelle Steel (R) last year in the 48th District, started running again before the state redistricting commission has drawn a 52-district map that reflects the state's loss of one seat in reapportionment. As currently configured, California's 48th is a coastal district wholly within Orange County and takes in Huntington Beach, Costa Mesa, and Laguna Niguel.
Asked about his early start, Rouda said "we felt confident that there would not be a negative impact" from redistricting.
"Certainly for us, areas that are going to increase voter registrations on the Democratic side of the ledger would be nice," he said. "But we know that it's an independent commission, and it needs to take input from all sides and make the right decision."
Former Navy SEAL Derrick Van Orden (R) has initiated a rematch against Rep. Ron Kind (D-Wis.), who won 51%-49% in 2020. Wisconsin is staying at eight congressional districts, so a new map may not make dramatic changes to Kind's western 3rd District in Eau Claire and La Crosse.
In Pennsylvania, former Lehigh County Commissioner Lisa Scheller (R) last month reported $674,000 in cash on hand for a 2022 rematch against Rep. Susan Wild (D), who won 52%-48% in 2020 in a competitive district in the Lehigh Valley. Redistricting responsibilities are divided between Gov. Tom Wolf (D) and the Republican-controlled legislature, so a court could implement new lines if there's an impasse. Pennsylvania is losing one of its 18 districts.
Other early campaigners include primary challengers to Republicans who voted to impeach Donald Trump in January. That includes multiple challengers to Rep. Liz Cheney (R-Wyo.), who was ousted from her leadership post this month. But redistricting isn't a factor in Wyoming because the state will continue to have one statewide congressional district.
To contact the reporter on this story: Greg Giroux in Washington at ggiroux@bgov.com
To contact the editors responsible for this story: Kyle Trygstad at ktrygstad@bgov.com; Bennett Roth at broth@bgov.com