Hostile Hospitality: Airlines and Hotels Take On Travel Websites
Each side claims other isn't transparent for consumers
Lobbyists' bonanza as Congress, administration weigh in
Airlines and hotels are leaning on lobbyists, lawmakers, and regulators to regain control of the way travelers purchase flights and rooms by diminishing the standing of third-party travel bookers.
Both sides claim they have consumers' best interests in mind. Travel providers want stricter consumer standards for third-party sites. Online agencies argue that their business model — comparison shopping — is itself a consumer benefit and that airlines' efforts to withhold flight or room data hurts travelers.
Travel providers are treading carefully because sites such as Booking.com or Expedia can amplify consumer awareness of available flights or rooms that providers haven't sold directly. About 60% of reservations made online are directly through hotel and airline websites, according to travel market research firm Phocuswright—though that figure is falling.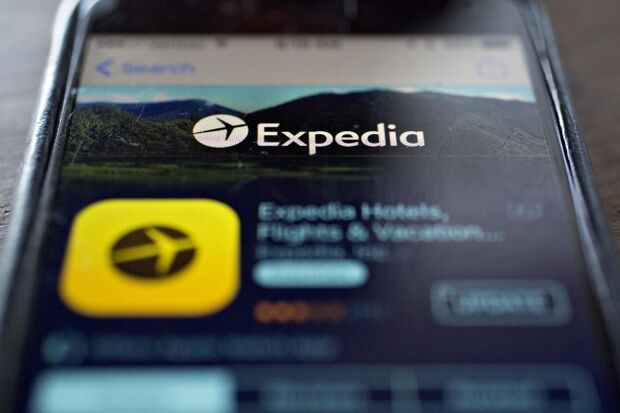 "There are seemingly so many online travel websites, but in reality almost all of them are controlled by two companies and I don't necessarily think consumers always recognize that," Maura Morton, the senior director of communications for the American Hotel & Lodging Association, said in a statement. The two companies are Booking Holdings Inc. — which runs Booking.com, Kayak and Priceline, among others — and Expedia Group Inc., whose subsidiaries include Orbitz, Travelocity and Hotwire.com.
The AHLA, the trade group for the country's largest hotel chains, and airline industry group Airlines for America (A4A) are pushing against what they view as a lack of transparency by online travel agency websites, according to prepared statements from both groups.
"It's definitely a priority for us," Morton said. She hesitated to prescribe specific transparency fixes. "We are very sensitive in how we talk about this."
Travel sites, meanwhile, say hotels and airlines want to withhold information to keep customers for themselves. The relationship between travel providers and online booking sites are based on contracts that detail how much information an airline or hotel will share with those sites, and providers pay online travel agencies, or OTAs, a commission on those bookings.
"Our members are not at war with airlines and hotels, they enjoy those partnerships very much. That's why they're in business. But when we see these attacks, we have to defend ourselves," said Steve Shur, the president of the Travel Technology Association. "Comparison shopping wouldn't exist without the OTAs."
Airlines and hotels have decided that when an online third-party foe is also a business driver, it's best to leave the heavy lifting to lobbyists, Congress, and federal regulators.
Lobbying Dollars
Booking.com earlier this year hired McGuireWoods Consulting, a firm that also represents the site TripAdvisor.
Airlines for America and AHLA, which have a total of 71 lobbyists and spent more than a $9 million combined to lobby the federal government in 2018, outgun the travel sites. Both industry groups also work on a number of other issues, including multiple congressional spending bills.
Airlines for America has high-profile firms including Subject Matter, Breaux Lott Leadership Group, Forbes-Tate and Crossroads Strategies on retainer. AHLA, with a smaller lobbying operation in Washington, employs four firms, including Peck Madigan Jones.
The Travel Technology Association doesn't have any outside lobbyists and spent only $160,000 on lobbying last year, although one of its largest members has shelled out big bucks on advocacy.
Expedia Group, the travel booking site company that's hired the most lobbying firms, has 23 lobbyists on retainer and spent $1.37 million on lobbying the government, the highest level since 2013. At one of its firms, Van Ness Feldman, former Rep. Norm Dicks (D-Wash.) is on the account.
The long-running battle between travel providers and online booking sites is playing out on multiple fronts: in Congress, at the Transportation Department and the Federal Trade Commission.
Congress
Policymakers have in the last several years offered legislation that would require more disclosure from online travel agencies — an effort they're beginning again this Congress.
Sens. Amy Klobuchar (D-Minn.) and Steve Daines (R-Mont.) wrote in April to the CEOs of Booking Holdings and Expedia Group asking them to commit to the same transparency standards the companies had been forced to embrace in the Unted Kingdom
Several senators are weighing the best legislative path to address what they view as misleading practices for airfare, hotels and other expenditures from websites such as Booking.com, Expedia, and Hotels.com among others.
Both Klobuchar and Daines sponsored the Stop Online Booking Scams (SOBS) Act (S. 1164) in the last Congress along with Sen. Deb Fischer (R-Neb.) and former Sen. Bill Nelson (D-Fla.), and a version of that bill could make a comeback. The earlier bill would have required online travel agencies to clarify more explicitly on their sites that they aren't directly affiliated with hotel chains and airlines, among other things.
An updated version of the bill could make an appearance during the work period before the July 4th holiday, according to two Senate aides familiar with the negotiations.The bill will reflect recent Federal Trade Commission decisions on related issues, according to a Senate aide.
"Our customers are entitled to consistency and transparency, whether they purchase their tickets directly from an airline or through an online travel agent," said Carter Yang, a spokesman for Airlines for America. "Right now, customers receive neither from OTAs."
Travel Technology Association head Shur says the goal of the legislation is to "scare consumers" away from third-party sites, and its foundation is "complete fabrication."
Department of Transportation
The Transportation Department publicly requested information about the data that airlines share with travel sites, including fares and schedules.
The agency wanted to know "whether airline restrictions on the distribution or display of airline flight information harm consumers and constitute an unfair and deceptive business practice and/or an unfair method of competition," according to the October 2016 request. The department also asked for "information on whether any entities are blocking access to critical resources needed for competitive entry into the air transportation industry."
The request, which is a way to gauge whether to craft new regulations, received more than 58,000 comments, including a testy back-and-forth between Airlines for America and the TTA.
Allowing customers to compare costs in one place benefits customers and motivates airlines and hotels to compete on prices, the Consumers Union and the U.S. Public Interest Research Group wrote in a January 2017 comment letter.
"Airlines already employ branding advertisements, frequent flyer programs, and other marketing tactics to lock consumers in, both psychologically and financially," the consumer groups wrote. "Making comparison shopping less convenient makes the airlines' lock-in efforts more successful."
Airlines for America asked that the response deadline be extended several times until the proposal was eventually shelved March 10, 2017 under a new administration bent on reducing regulations.
Federal Trade Commission
In 2017, the Federal Trade Commission studied the booking site marketplace after urging from lawmakers and AHLA.
The agency has "strong remedies to protect consumers from deceptive practices," and settled charges with three third-party hotel room resellers that same year for misleading advertising, policies and practices, according to the FTC's report to Congress. Those sites — Reservation Counter, LLC, Partner Fusion, Inc. and TravelPASS Group, LLC — aren't members of TTA.
Further, mainstream online travel agencies "would not raise the deception concerns discussed above, absent other factors," the agency said in the report.
Consumers, it continued, "are likely to understand that a 'Kayak' or 'Travelocity' webpage comparing room availability at multiple hotels in a specified location during specified dates is an Internet page offered by a third party, and is not the hotel's own webpage."
To contact the reporters on this story: Megan R. Wilson in Washington at mwilson@bgov.com; Shaun Courtney in Washington at scourtney@bgov.com
To contact the editors responsible for this story: Paul Hendrie at phendrie@bgov.com; Robin Meszoly at rmeszoly@bgov.com; Jonathan Nicholson at jnicholson@bgov.com