Health Officials Dragging Feet on Inquiries, Top Democrat Says
Democrats turn up heat on administration over Obamacare suit
Committee head complains health agency won't produce documents
"This level of cooperation is not acceptable," Pallone said.
The committee is investigating the Trump administration's decision last year not to defend the health law in a lawsuit State of Texas, et al, v. USA, 5th Cir., cv 19-10011 brought by a slate of Republican attorneys general.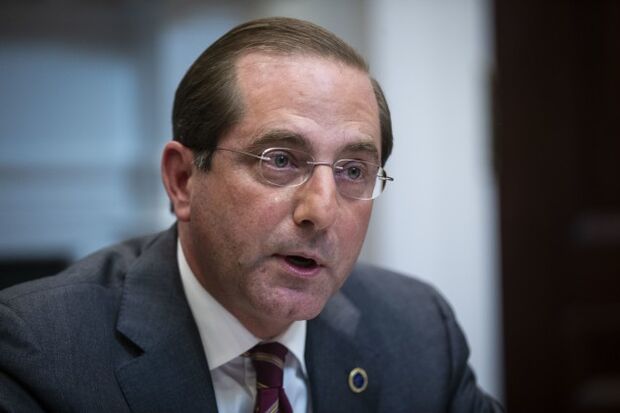 Committee Democrats appear to be growing increasingly frustrated with the HHS for not producing documents. The panel has sought but gotten no documents from the HHS on a variety of issues, including the lawsuit, a proposal to expand short-term limited duration health plans, and waivers permitting states to experiment with changes to their rules for health insurance, according to a committee aide.
Executive Privilege
Azar told Pallone he is beefing up the staff that produce such documents and would hand off documents as soon as possible, but declined to set a firm date for producing the materials. He also contended that some of the materials could be denied under "executive privilege," which allows some communications with the president to be shielded from records requests.
Azar said he "can't waive the privilege of the president" if it is implicated.
The lawsuit, originally filed in Texas, claims the Affordable Care Act is not lawful after Congress, as part of the Republican tax bill, ended the health law's penalty for failing to have health insurance. A federal judge in Texas ruled the law was null, but that ruling is being appealed.
In June 2018, Pallone and the ranking Democrats on several other House committees — then still in the minority — asked the Justice Department and the HHS for documents related to any analysis of the consequence of the Texas lawsuit, if it succeeded in overturning the Affordable Care Act. The lawmakers are also seeking communications related to the lawsuit.
Democrats are trying to prove the Trump administration effectively tried to repeal the Affordable Care Act by not using the Justice Department to defend the health law.
To contact the reporter on this story: Alex Ruoff in Washington at aruoff@bgov.com
To contact the editors responsible for this story: Paul Hendrie at phendrie@bgov.com; Jonathan Nicholson at jnicholson@bgov.com