HEALTH CARE BRIEFING: States Nix Masking as CDC Eases Guidelines
Bloomberg Government subscribers get the stories like this first. Act now and gain unlimited access to everything you need to know. Learn more.
U.S. health officials dialed back their threshold for Covid-19 masking recommendations, a signal that the federal government is shifting to a new phase of its response to the pandemic that prioritizes protecting hospitals and vulnerable people over broadly preventing infections.
The U.S. Centers for Disease Control and Prevention introduced Friday a new three-tiered system for determining local risks of Covid-19. In areas where the risks from the virus are low, officials said that most people can go without masks in indoor public places such as restaurants or shopping malls.
In medium-risk areas where the virus is having some impact on the health-care system, people who are at potential increased risk of severe Covid-19 should consult their doctor about masking, according to the new guidelines. Less than one-third of the population is in high-risk areas where masks should be required in indoor public spaces, compared with 82% under the earlier regime. The recommendations also apply to schools, the first update to school guidance since July. Though the CDC had earlier recommended masks for all schools, the updated recommendation is for a requirement only in high-risk areas.
The new guidelines are going into place as the U.S. comes out of a dizzying spike and rapid descent in Covid-19 infections caused by the fast-spreading omicron variant. With cases quickly ebbing, many states have already relaxed masking guidelines, while the CDC has come under criticism for not more quickly setting up a new baseline for mitigation steps across the country. Though the earlier risk system mainly focused on cases, the CDC is now taking into account disease severity and local health resources. White House medical adviser Anthony Fauci said that vaccines and treatments have put the U.S. in a better position to ease mandates.
President Joe Biden will likely touch on the evolving pandemic response in his State of the Union address tomorrow. New drugs, such as Pfizer's Paxlovid, can prevent hospitalization or death in 90% of infected, high-risk patients. Also, protein-based vaccines from Novavax and the Sanofi-GlaxoSmithkline partnership that may be more acceptable to the vaccine-hesitant are nearing the market. Read more from Fiona Rutherford.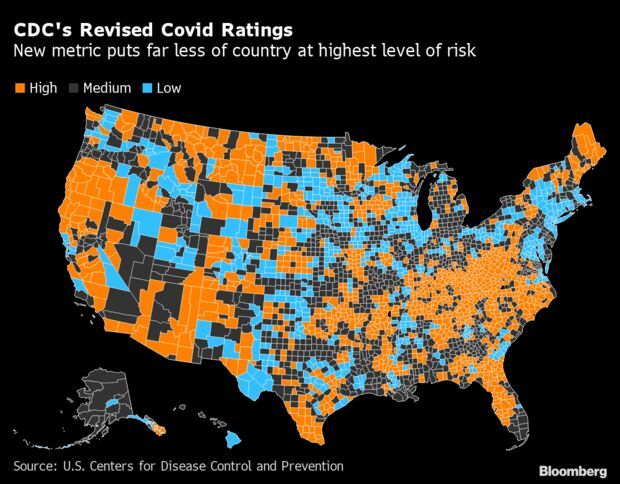 More on Loosening Masks:
More on the Pandemic:
Happening on the Hill
Democrats Unveil 'No Surprises' Bill for Tests: House Democrats unveiled a bill on Friday to extend free Covid-19 testing after the public health emergency declaration ends and "ensures that patients do not receive surprise medical bills" for tests. The bill from House Energy and Commerce Chair Frank Pallone (D-N.J.) and House Education and Labor Chair Bobby Scott (D-Va.) would tap the same protections from the No Surprises Act that was enacted in 2020. "We must provide consumers with the certainty that this protection will remain in effect in the months ahead," Scott said. Read the statement here.
Chamber Floors: The House is scheduled to consider several bills today, including:
Meanwhile, Senate Democrats today are pursuing legislation to protect abortion rights that faces long odds. Lawmakers will vote at 5:30 p.m. on a motion to invoke cloture, or limit debate, on the motion to proceed to a House-passed bill (H.R. 3755) to codify Roe v. Wade and create a federal right to abortion. The bill isn't expected to attract 60 votes necessary to head off a filibuster threat, Nancy Ognanovich reports.
What Else to Know
Opioid Pledge to Prove Tricky for FDA Head Dogged by Pharma Ties: FDA actions to fight the opioid crisis will face heightened scrutiny with Robert Califf at the helm of the agency as the new commissioner strives to overcome lingering concerns over his former industry ties. Califf has committed to leading a "comprehensive review" of opioid regulations early in his tenure, which he said would include assessing the agency's labeling process and whether warnings accurately describe the safety risks. To be effective, though, the agency will have to ensure outside influence doesn't get in the way. Read more from Celine Castronuovo and Ian Lopez.
Health-Care Deal Stay Strong Amid Ukraine War: Health-care deal-making was off to a hot start in January, with 274 reported deals announced or closed, but momentum may be affected by the outbreak of war in Ukraine. The January number got a boost from tax considerations that pushed the closing date of some deals from December into 2022, according to Gary Herschman of Epstein, Becker & Green.
Expectations are high that mergers and acquisitions in 2022 could match or exceed last year's record pace, which saw over 3,000 transactions, Herschman said. But global unrest from war in Ukraine, as well as supply chain issues, labor shortages, inflation, and possible interest rate hikes, are creating headwinds that could slow the trend, he said. KPMG in Washington and FocalPoint Partners of Chicago prepared the curated year-to-date list and list of select January transactions for Bloomberg Law. Read more from Christopher Brown.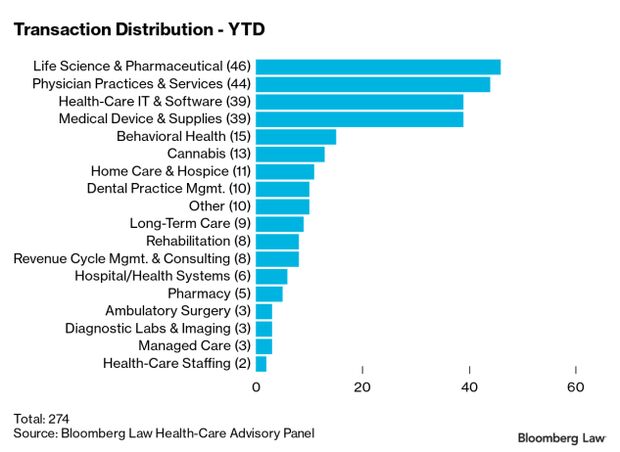 Medicare Pilot Program Revamp Seeks to Boost Doctor Role: The redesign of a Medicare payment model is drawing mixed reviews from industry groups, advocates, and analysts who are still assessing the effort to marry a Trump administration idea with the vision and priorities of the Biden administration. The Centers for Medicare & Medicaid Services announced the global and professional direct contracting model will be replaced by the Accountable Care Organization realizing equity, access, and community health model. The transition to the ACO REACH model will begin Jan. 1, 2023. Read more from Tony Pugh.
Drugmakers Get FDA Tips on Tackling Patient Reporting Barriers: Medical researchers should account for patients' physical or intellectual barriers when collecting data in new drug studies, the FDA said in guidance Friday. The finalized document marks the second of four guidances on how to collect more detailed data from patients and their caregivers to inform development of effective medical products. The series is part of the FDA's commitment to enhance the integration of patient voices in medical research. Read more from Celine Castronuovo.
Mental Health Benefits of Basic Income Payments: An independent analysis of a basic income pilot in a disadvantaged part of Washington, D.C., adds to a growing body of research on the benefits of direct cash transfers to communities in need. The study by the Urban Institute, a policy think tank, highlights the material and emotional improvements that those payments can create, particularly when they're provided by a trusted community group. "Intangible assets such as trust are critical to providing help in disinvested places," the report states. Read more from Laura Bliss.
More Headlines:
With assistance from Nancy Ognanovich
To contact the reporter on this story: Brandon Lee in Washington at blee@bgov.com
To contact the editors responsible for this story: Zachary Sherwood at zsherwood@bgov.com; Giuseppe Macri at gmacri@bgov.com; Michaela Ross at mross@bgov.com
Stay informed with more news like this – from the largest team of reporters on Capitol Hill – subscribe to Bloomberg Government today. Learn more.