HEALTH CARE BRIEFING: Democrats Aim to Keep Global Vaccine Funds
Bloomberg Government subscribers get the stories like this first. Act now and gain unlimited access to everything you need to know. Learn more.
Democrats and Republicans are near agreement on a $10 billion Covid aid package as the White House mounts a last-ditch effort to salvage money for global vaccine efforts that had been championed by President Joe Biden.
Sen. Mitt Romney (R-Utah), the top Republican negotiator on the legislation, said Thursday that there's an agreement in principle, but that Republicans are awaiting an analysis from the Congressional Budget Office. He said $1 billion in global vaccine funding could be added but only if other funding is cut to keep the total at $10 billion.
The bill, Romney said, would be fully paid for, including by using unspent money previously allocated to aid businesses. The White House's requested $5 billion allotment for global vaccine efforts has been mired in disputes over how to pay for it, and it seemed almost certain to be dropped from the bill to attract GOP support. Sen. Roy Blunt (R-Mo.), has said that Congress would likely process another Covid bill within two months and return to that issue.
Top administration officials have not given up on the global vaccine funding and were working the phones on Wednesday night and into Thursday as negotiators tried to finalize an agreement, a person familiar with the talks said. Some Democrats are also threatening to oppose the bill in the House if it doesn't carry the global vaccine money. "If the Senate does this, I am concerned many others and I may not be able to support the bill," Rep. Raja Krishnamoorthi (D-Ill.) said on Twitter Thursday. "We can't end the pandemic without global vax funding—period."
Speaker Nancy Pelosi (D-Calif.) called the shrunken package "shameful," but a person familiar with her position said she isn't threatening to block the bill. "We have said, we have pronounced, everyone knows—none of us safe unless all of us are safe," Pelosi told reporters. Despite the dispute over the money for overseas vaccines, Senate Majority Leader Chuck Schumer (D-N.Y.) said on the Senate floor that a deal was within reach, acknowledging his constraints in a 50-50 Senate where 60 votes are needed to pass most legislation: "The gap has been narrowed greatly." Read more from Erik Wasson, Alex Ruoff and Laura Litvan.
Happening on the Hill
Marijuana Bill Hits House Floor: The House is poised to vote today on a bill to federally decriminalize marijuana, expunge convictions and place a tax on sales as Senate Democrats craft their own version of a comprehensive measure. The House is expected to pass the legislation (H.R. 3617), the Marijuana Opportunity Reinvestment and Expungement Act. The MORE Act would remove marijuana from the list of scheduled substances under the Controlled Substances Act. It would also end the associated criminal penalties and establish a process to expunge convictions.
House Passes Insulin Price Cap as Senate Looks for Path Forward: The U.S. House Thursday passed a bill to cap what insured Americans pay for insulin, moving forward a key component of President Joe Biden's drug pricing agenda. Lawmakers voted 232-193 in favor of a modified version of the bill (6833). Its future remains uncertain for now as a group of senators work to craft a separate insulin proposal that could achieve bipartisan support. Read more from Celine Castronuovo and Alex Ruoff.
House Floor Next Week: Majority Leader Steny Hoyer(D-Md.) said in a March 25 dear colleague lettert hat the House would consider legislation the week of April 4 requiring private insurance plans to cover treatment of birth defects and congenital anomalies. Read the BGOV Bill Summary: H.R. 1916, Treatment for Congenital Anomalies.
Lawmakers Blast Move to Put Biomedical Agency in NIH: The White House decision to house a new biomedical agency within the NIH drew criticism from key House Democrats who say that such a move will stymie its progress. Health and Human Services Secretary Xavier Becerra confirmed the decision during a Thursday hearing on the HHS's fiscal 2023 budget request. He also told Congress on Wednesday that the department will launch the Advanced Research Projects Agency for Health (ARPA-H) "under the auspices of the National Institutes of Health," in line with a statutory requirement, an HHS spokesperson said.
But two House lawmakers with the power to direct the HHS's money and programs said ARPA-H needs to exist independently of the NIH's traditional ways so it can move more nimbly to advance cutting edge discoveries. "The decision to place ARPA-H within the NIH I believe is a mistake and will hamper the agency's ability to achieve these breakthroughs," House Appropriations Chair Rosa DeLauro (D-Conn.) said. Rep. Anna Eshoo (D-Calif.), who leads the House Energy and Commerce health panel, called the decision "an opportunity squandered." Read more from Jeannie Baumann, Alex Ruoff, and Allie Reed.
Bill Seeks Equal CDC Funding Access to Tribal Communities: Three Democrats and a Republican unveiled legislation to ensure tribal nations have equal access to funding through the Centers for Disease Control and Prevention "to prepare for public health emergencies," according to a statement. Currently, tribal nations are not eligible to apply for the CDC's Public Health Emergency Preparedness program that offers grants to local health agencies for emergencies, the statement from lawmakers, including Sen. Elizabeth Warren and Rep. Tom Cole (R-Okla.), says. "This bill would change that." Read text of the bill here.
Cut Back on Smoking Scenes, Lawmakers Tell Netflix: Lawmakers are warning Netflix to limit the exposure of young people to imagery of smoking and vaping. "We urge your company to take more aggressive steps to limit this imagery and decrease young people's consumption of this harmful content," said Sens. Ed Markey (D-Mass.), Chris Van Hollen (D-Md.), and Richard Blumenthal (D-Conn.) in a letter to co-CEOs Reed Hastings and Ted Sarandos. The senators cited a study by the Truth Initiative, a public health nonprofit, saying Netflix leads other channels in depictions of smoking. Brody Ford has more.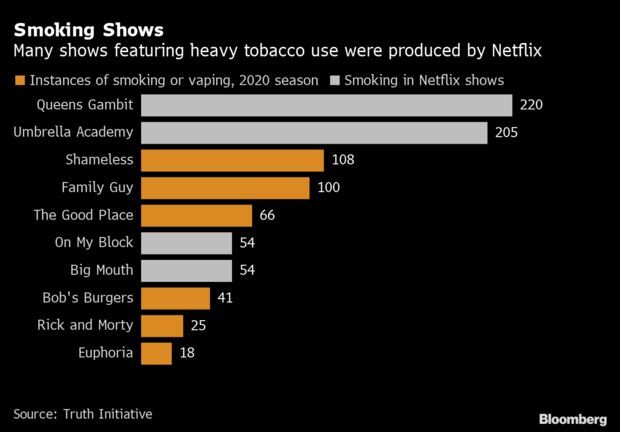 The Coronavirus Pandemic
Federal Cash Key to Biden Push for Nursing Homes: The Biden administration wants to reduce the number of multi-resident rooms in nursing homes, but it will need an assist from Congress to make it happen. As part of a proposed overhaul of nursing home regulations and oversight, the Centers for Medicare and Medicaid Services wants to phase out rooms with three or more people and create more single rooms. "Most nursing home residents prefer to have private rooms" to protect their privacy, but shared rooms with one or more other residents remain the default, a White House release says. Tony Pugh has more.
Related:
NIH Tests Different Combinations of Second Booster: The threat of future variants has prompted a study into second booster dose combinations in a bid to decide how best to protect against variants that could evade currently available vaccines. A clinical trial funded by the National Institute of Allergy and Infectious Diseases, announced on Thursday, began testing six combinations, including experimental boosters that target different variants of the Covid-19 virus. Researchers are looking at what happens if a volunteer receives a dose that targets, for example, both the delta and omicron variants. Read more from Jeannie Baumann.
Business, Hospitals Join Call for Rehearing in Covid Suits: The full Ninth Circuit should consider whether a wrongful death suit brought on behalf of a California nursing home resident who died due to Covid-19 belongs in state or federal court, business and hospital groups said. The importance of the question, which has arisen throughout the U.S., could lead the U.S. Supreme Court to review it, but for now the U.S. Chamber of Commerce and the American Hospital Association are urging the U.S. Court of Appeals for the Ninth Circuit to look at the issue en banc. Read more from Mary Anne Pazanowski.
HHS Urged to Reopen Covid Aid Reporting Period: Dozens of medical groups are calling on the Health Resources and Services Administration to reopen the reporting period for pandemic assistance funding, as roughly 10,000 recipients are being asked to return the money for missing the deadline. The Health and Human Services Department's HRSA is clawing back as much as $100 million from providers who received the money without asking for it and say they didn't know there were strings attached. HRSA required facilities that received over $10,000 to report how they spent the funds by Sept. 30, 2021. Read more from Allie Reed.
More Headlines:
What Else to Know Today
Teens Suffered Heightened Toll of Pain, Abuse in Pandemic: U.S. high school students endured widespread emotional and physical pain during the relative isolation of Covid-19, reporting high rates of abuse, sadness, and distress in the home during early 2021. Roughly half of high-schoolers reported emotional abuse by a parent or difficulty completing schoolwork since the pandemic began, according to analyses of government surveys from the U.S. Centers for Disease Control and Prevention of about 7,000 ninth to 12th graders across the U.S. in the first half of last year. Read more from Fiona Rutherford.
Psychiatric Facilities Would See Pay Bump Under Medicare Plan: Psychiatric facilities would get an extra $50 million in Medicare payments for fiscal 2023 under a proposed rule issued Thursday by the Centers for Medicare & Medicaid Services. The increase would be a 2.7% bump in payment rate, according to the proposed rule, Allie Reed reports.
FDA's Fast-Track Called 'Painfully Slow' to Show Drug Benefits: Shortening the time it takes to determine whether a new drug offers its predicted benefit is the main way to improve an FDA approval process facing criticism, the agency's commissioner said. "Right now we have a system which is painfully slow to get the answers," Robert Califf said Thursday. "Essentially, we need to get good studies done after the approval in a very efficient way as quickly as we possibly can." His remarks at the STAT Breakthrough Science Summit was one of his first major public appearances since confirmation in February. Read more from Jeannie Baumann.
Teva, CVS Again Trim Suit on Carcinogens: Teva Pharmaceuticals USA, CVS Health, and other companies once again succeeded in cutting claims from a proposed class lawsuit in a New Jersey federal court alleging they made and sold generic diabetes drugs tainted with a probable cancer-causing substance. Read more from Julie Steinberg.
More from the Courts:
More Headlines:
To contact the reporter on this story: Brandon Lee in Washington at blee@bgov.com
To contact the editors responsible for this story: Giuseppe Macri at gmacri@bgov.com; Michaela Ross at mross@bgov.com
Stay informed with more news like this – from the largest team of reporters on Capitol Hill – subscribe to Bloomberg Government today. Learn more.