HEALTH CARE BRIEFING: Biden Plans Order Amid Health-Care Mergers
Bloomberg Government subscribers get the stories like this first. Act now and gain unlimited access to everything you need to know. Learn more.
The Biden administration is preparing a government-wide plan to encourage competition in markets across the economy, according to people familiar with the process, a move that could have wide implications for industries including technology, pharmaceuticals and agriculture.
The White House plans to issue an executive order as soon as next week that would require federal agencies to take steps to promote competition in the industries they oversee, said the people, who asked not to be named because the initiative isn't yet public. Biden is "committed to increasing competition in the American economy, including by banning noncompete agreements," said White House spokeswoman Emilie Simons.
The move would give Biden a way to focus on the decade-plus consolidation of key consumer-facing industries in the U.S., including health care.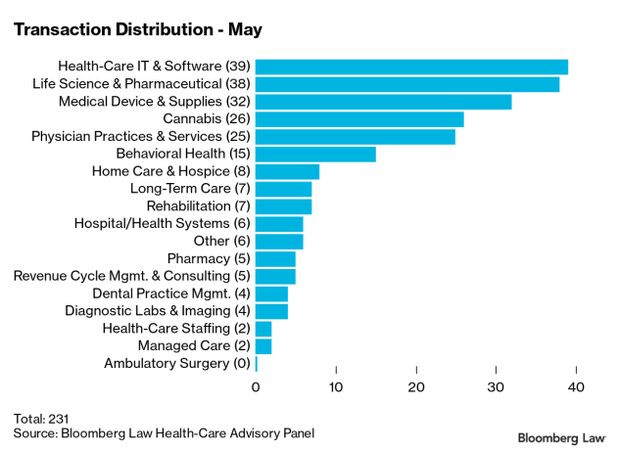 Biden's upcoming order will echo an Obama administration order in 2016 that said government agencies beyond those responsible for antitrust enforcement had a key role to play in protecting consumers, workers and business from being harmed by instances of market power in the economy.
That order built off a report by the White House Council of Economic Advisers outlining concern about evidence indicating that industries across the U.S. economy suffer from rising consolidation and declining competition. It recommended other agencies use regulations to tackle the issue in addition to traditional antitrust enforcement by the Federal Trade Commission and the Justice Department.
Since then, attention on the power of dominant companies has only grown as economists and policy makers raise concerns that rising concentration is ailing large sections of the economy and contributing to problems including income inequality and wage stagnation. Anna Edgerton and David McLaughlin have more.
On Lawmakers' Radars
Vaccine Hesitancy: The House Select Coronavirus Crisis Subcommittee holds a hearing today on vaccine hesitancy.
Drug Pricing Group Targets Four Finance Panel Senators: A consumer group that wants Congress to empower the government to negotiate the price of drugs will launch an ad campaign aimed at four key senators this week. Patients for Affordable Drugs Now, an advocacy group launched with the support of the Arnold Foundation, will start a six-figure ad campaign targeting four Senate Finance Committee Democrats: Michael Bennet (Colo.), Tom Carper (Del.), Bob Casey (Pa.) and Bob Menendez (N.J.).
Advocates for drug-price negotiation legislation are turning their attention to the Finance Committee, where Chairman Ron Wyden (D-Ore.) says he wants the federal government to be able to negotiate lower prices on some drugs. "Patients are depending on these senators to join with other supporters of meaningful reform," David Mitchell, founder of Patients For Affordable Drugs Now, said in a statement.
Menendez voted against a measure to allow Medicare to negotiate with drugmakers brought before the Finance Committee in 2019. Carper said earlier this year he wants to revive a bipartisan drug pricing package from Wyden and Sen. Chuck Grassley (R-Iowa), which didn't include negotiation language, Alex Ruoff reports.
Democrats Want DOJ to Oppose Purdue Plan: House Oversight and Reform Chair Carolyn Maloney (D-N.Y.) and Rep. Mark DeSaulnier (D-Calif.) sent a letter to Attorney General Merrick Garland urging the Justice Department to oppose Purdue Pharma's Chapter 11 reorganization plan. Under the proposal, "members of the Sackler family would contribute $4.2 billion, less than half of the fortune they amassed from the company, to resolve all legal claims related to their role in the opioid epidemic," they wrote.
House Panel Approves Agriculture-FDA Spending Bill: The House Appropriations Committee advanced the proposed Agriculture-FDA appropriations bill yesterday after adopting three amendments offered by both Democrats and Republicans. The legislation, which would allocate $26.6 billion in fiscal 2022, includes an amendment by Rep. Barbara Lee (D-Calif.) to revoke certain meat and poultry plant line speed waivers issued during the coronavirus pandemic and another by Rep. Dan Newhouse (R-Wash.) to prohibit companies owned by China from purchasing farmland and to block their participation in Agriculture Department programs. A manager's amendment by Rep. Sanford Bishop (D-Ga.) made technical changes, Megan Boyanton and Jack Fitzpatrick report.
The Coronavirus Pandemic
Johnson & Johnson to Study Shot in Teens: Johnson & Johnson expects to start studying its one-dose vaccine in children 12-17 years old this fall, a company official said at a Johns Hopkins University event. The drugmaker plans to sign up at least 4,500 adolescents and will assess their progress a year later, J&J's head of clinical development, Macaya Douoguih, said. J&J is planning four studies in minors, she said. Read more from Jeannie Baumann.
Hospitals Ask OSHA for Halt of Covid-19 Standard: The American Hospital Association is asking OSHA to delay the compliance schedule of its Covid-19 emergency temporary standard for health care, asserting that providers need more time to navigate "complex" requirements. The organization called for the six-month delay in a letter to Occupational Safety and Health Administration official James Frederick. Fatima Hussein has more.
More Pandemic Headlines:
From the GAO:
Industry & Regulation
Alzheimer's Drug Fight Puts FDA Under Scrutiny: An accelerated approval program for U.S. drugs that's been around for nearly three decades is under fire for the criteria used by regulators to decide which therapies should be greenlighted, and for letting ineffective treatments linger on the market. The Food and Drug Administration's accelerated process has been hailed for novel treatments and unmet medical needs. But critics argue changes are needed to make it more transparent and to better measure efficacy.
Approval of Biogen's drug Aduhelm to treat Alzheimer's has revved up debate on the program. Rather than being cleared based on its effectiveness, Aduhelm won approval by showing it can reduce amyloid plaques in the brain, a physical biomarker, or surrogate, linked to the disease. Meanwhile, Biogen has nine years to finish a trial on its efficacy. Read more from Fiona Rutherford.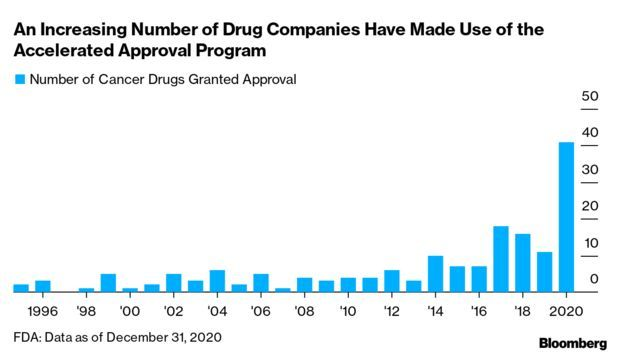 Organ Transplant Push Seen Endangered by Plan to Rein in Costs: Prominent medical groups fear a federal push to increase organ transplants could face a significant slowdown under a proposed rule by the Biden administration that would reduce Medicare payment for certain costs related to the organ acquisition process.
One payment revision in the proposed rule would save an estimated $4.1 billion over 10 years and help cut wasteful and duplicative program spending—sometimes for organs not used by Medicare beneficiaries. Transplant hospitals, doctors, and organ procurement organizations (OPOs) say the proposals would hurt the acquisition of organs from deceased donors—and access to those organs—while increasing the number of patients who die while awaiting a transplant. Read more from Tony Pugh.
More Headlines:
From the Courts
Internet Data-for-Insurance Partners Defend Plan: A novel arrangement providing health benefits to 50,000 people who agreed to allow their internet data to be tracked is an invaluable lifeline for the self-employed, middle-class workers "left behind" by Obamacare, three people covered by the partnership told the Fifth Circuit. Adam Rochester and two other partners of Data Marketing Partnership want the court to bless their health insurance arrangement over objections from the Labor Department. Read more from Jacklyn Wille.
Indiana Abortion Pill Reversal Message Blocked: Indiana is blocked for now from requiring abortion providers to give patients a state-mandated message that medication abortions can be reversed because it hasn't shown a likelihood of proving the message is true, a federal trial court in the state said. All-Options Inc. and other abortion providers have shown they are likely to win a lawsuit alleging the state's specific required disclosure violates their free speech rights, the court ruled. Read more from Mary Anne Pazanowski.
Related:
More Headlines:
With assistance from Megan U. Boyanton and Jack Fitzpatrick
To contact the reporters on this story: Brandon Lee in Washington at blee@bgov.com; Alex Ruoff in Washington at aruoff@bgov.com
To contact the editors responsible for this story: Zachary Sherwood at zsherwood@bgov.com; Giuseppe Macri at gmacri@bgov.com; Michaela Ross at mross@bgov.com
Stay informed with more news like this – from the largest team of reporters on Capitol Hill – subscribe to Bloomberg Government today. Learn more.