Hawaii State Democratic Sen. Kahele Favored to Succeed Gabbard
A Democratic House primary Saturday in Hawaii is more of a coronation than a competition.
State Sen. Kai Kahele is an overwhelming favorite to win a four-candidate election in the 2nd District, which includes most of Hawaii outside Honolulu. Rep. Tulsi Gabbard (D) is retiring.
None of Kahele's competitors in the primary reported raising $5,000, according to Federal Election Commission data as of July 19.
Kahele got a big head start when he announced in January 2019 he would run against Gabbard, who had just announced her candidacy for the 2020 Democratic presidential nomination. Gabbard, whose White House bid faltered, announced in October 2019 she wouldn't seek re-election to the House.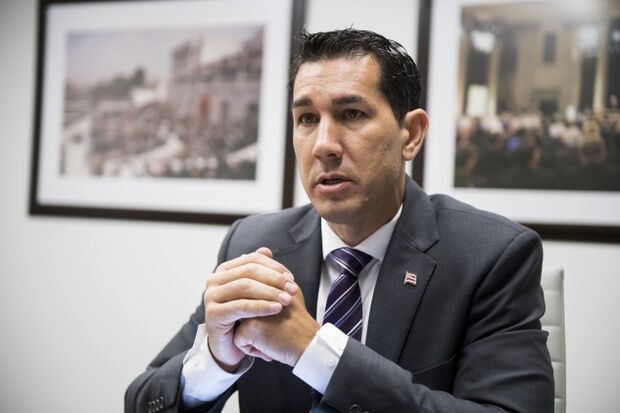 Kahele, 46, is a lieutenant colonel in the Hawaii Air National Guard and has supporters including the With Honor Fund, which says it works to elect "principled next-generation veterans." An ad from the organization referred to Kahele as a "decorated Air Force pilot dedicated to country" who supports a "Medicare for All" health-care system and "living wages."
The Democratic primary is the contest that matters in Hawaii's 2nd, which voted for Democrat Hillary Clinton over President Donald Trump by more than a 2-1 ratio in the 2016 election. Kahele would be a prohibitive favorite in November against the winner of a nine-candidate Republican primary.
In Hawaii's 1st District, which includes urban Honolulu, Rep. Ed Case (D) is unopposed in the primary and favored to win re-election.
Starting this year, all Hawaii elections are conducted by mail. Ballots must be received by 7 p.m. Hawaii time Saturday.
To contact the reporter on this story: Greg Giroux in Washington at ggiroux@bgov.com
To contact the editors responsible for this story: Bennett Roth at broth@bgov.com; Loren Duggan at lduggan@bgov.com