Hawaii Commission Adopts Congressional Map With Tiny Changes
The Hawaii Reapportionment Commission adopted a congressional map on Friday that makes minuscule changes to the state's two districts. Both will remain Democratic strongholds.
The map shifts just 3,436 people from the 1st District, which includes urban Oahu in and around Honolulu, to the 2nd District, which takes in rural Oahu plus the neighboring islands. The two districts had about the same population growth rate during the 2010s.
The 1st District, represented by Ed Case (D), and the 2nd District, held by Kai Kahele (D), would both have voted for President Joe Biden by about 30 percentage points in the 2020 election.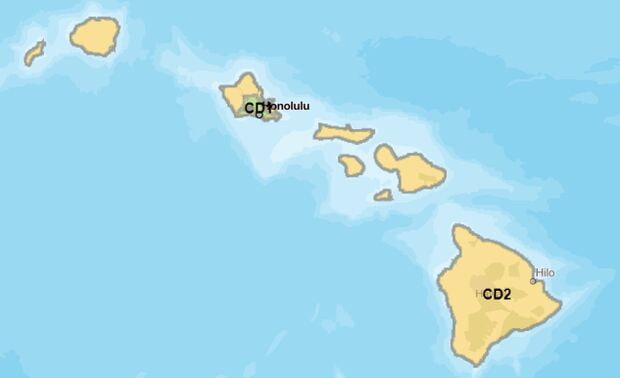 Case, a co-chair of the Blue Dog Coalition of Democrats, which emphasizes fiscal restraint, represented the 2nd District from 2002 to 2007 and was elected in the 1st District in 2018.
Kahele, a combat veteran and pilot who serves on the Armed Services Committee, was first elected in 2020 to succeed Tulsi Gabbard (D).
(SUBSCRIBE to Ballots & Boundaries to follow how states revise political districts.)
To contact the reporter on this story: Greg Giroux in Washington at ggiroux@bgov.com
To contact the editor responsible for this story: Tina May at tmay@bloomberglaw.com