Halloween Candy No Treat for African Kids Harvesting Cocoa (1)
With self-regulation failing, 'time to legislate,' groups say
Companies committed to ending child labor in supply chains
Self-regulation isn't stopping African cocoa growers from exploiting child labor to produce some of the chocolate that will end up in the goody bags of American trick-or-treaters tonight, say human-rights groups that are pressing Congress to step in.
Major chocolate companies including Mars Inc., Nestlé SA, and Hershey Co. committed under an international agreement in 2001 to eradicate child labor from their supply chains and develop standards of public certification by 2005.
"It's all been forgotten about," said Ayn Riggs, founder of the non-profit Slave Free Chocolate.
"It's time to legislate," she said.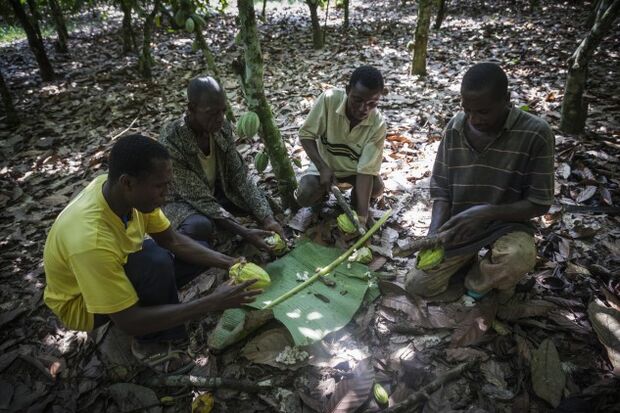 Rep. Carolyn Maloney (D-N.Y.) has plans to introduce legislation addressing corporate accountability for supply chains before the end of the year, according to an aide. The bill, which is still under development, would create an executive branch standing committee to recommend ways to coordinate anti-slavery and child labor efforts, according to the group Mighty Earth, a non-profit organization focused on environmental protection and human rights.
More than 2 million children in west Africa are working in hazardous conditions on cocoa farms, according to the U.S. Labor Department. Some companies have begun tracing their supply chains to prevent child labor. However, the vast majority of cocoa produced each year comes from small impoverished farms in west Africa.
This Halloween, U.S. consumers are projected to spend a total of $8.8 billion, with $2.6 billion just on candy, according to a survey from the National Retail Federation.
"We're trying to build momentum," said Etelle Higonnet, senior campaign director at Mighty Earth.
Mighty Earth representatives have met with congressional aides and intend to keep pushing Congress to hold hearings and introduce legislation, according to Higonnet. "I just think it's mad were not doing anything," she said.
Industry Stance
"We are encouraged by the progress we have seen but have not yet achieved significant reductions in the number of children working in unacceptable conditions in West Africa," said Richard Scobey, president of the World Cocoa Foundation, which includes chocolate companies among its members.
"We are learning from our efforts thus far, and we must scale up proven good practices, faster. Reducing the number of children participating in child labor is a challenge for industry, governments, NGOs, civil society, communities and families, and remains a top priority for the World Cocoa Foundation and the cocoa and chocolate industry."
Hershey says on its website that its Cocoa For Good program provides training in agricultural practices that boost productivity and incomes, and builds infrastructure such as schools and health centers.
"We are proud of our sustainable cocoa strategy," Jeff Beckman, Hershey's director of corporate communications, said in an email. "It's a substantial approach backed with a $500 million investment by 2030 into these cocoa communities to nourish children, elevate youth, build prosperous communities and preserve natural ecosystems."
Kate Shaw, manager of corporate communications and media relations at Nestle, said in a statement that "forced child labor is unacceptable and has no place in our supply chain."
"We have explicit policies against it and are working with other stakeholders to combat this global social problem," Shaw said. "As part of the Nestlé Cocoa Plan, we are working with local communities in West Africa to try to address the root causes of child labor while ensuring that these communities remain financially and socially sustainable."
Mars says on its website that its "Cocoa for Generations" program aims to "source Responsible Cocoa across our entire supply chain by 2025, with measures to improve farmer incomes, protect children and preserve forests."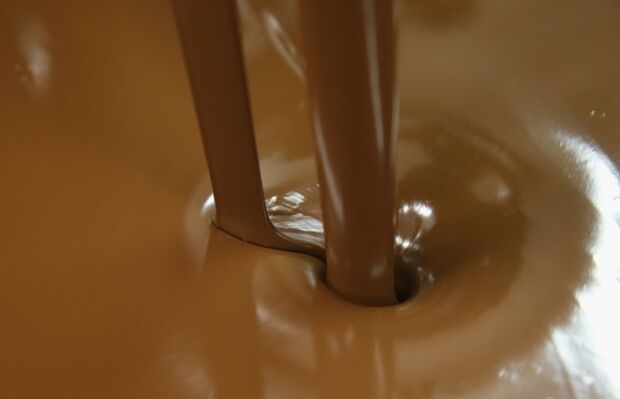 Continued Challenge, Customs Says
The most recent congressional involvement in ending child labor was the Harkin-Engel Protocol, a 2001 international agreement engineered by then-Sen. Tom Harkin (D-Iowa) and Rep. Eliot Engel (D-N.Y.), who is now House Foreign Affairs chairman. The deal committed chocolate companies to eradicating child labor from their supply chains and developing standards of public certification.
In June, Sens. Sherrod Brown (D-Ohio) and Ron Wyden (D-Ore.) sent a letter to the acting homeland security secretary urging action to investigate and block any cocoa imports produced with forced child labor.
"The last 20 years demonstrate that the travesty of forced child labor in the global cocoa supply chain cannot be solved by chocolate companies' self-regulation," said the senators in the letter.
Even after extensive work, U.S. Customs and Border Protection "continues to be challenged in linking specific cocoa production from farms where the agency believes forced labor is used with exports to the United States," the agency said in a Sept. 3 response letter provided to Bloomberg Government.
"With all of the sectors of areas where modern-day trafficking exist, this one could and should be solvable," Riggs said. "There is enough power in the hands of the small handful of buyers that control and purchase the bulk of West African cocoa. Big Chocolate and the governments of Ghana, Côte d"Ivoire, and Nigeria would have to agree to work together."
(Adds Nestle comment in 13th and 14th paragraphs.)
To contact the reporter on this story: Teaganne Finn in Washington at tfinn@bgov.com
To contact the editors responsible for this story: Paul Hendrie at phendrie@bgov.com; Jonathan Nicholson at jnicholson@bgov.com; Robin Meszoly at rmeszoly@bgov.com