GOP Will Dominate Redistricting Battles With Victories in Texas
Republicans fend off challenges in Texas, Kansas, Iowa
Democrats prevent Wisconsin Senate supermajority
Texas Republicans won the largest redistricting prize of the election, fending off Democrats to retain control of the state House and maintain sole power to redraw Texas congressional districts.
Their victory came at an opportune time, with Texas set to gain seats in reapportionment.
A near sweep of key state redistricting battles puts "the Republican Party in a position where we're able to secure a decade of power across the country," said Austin Chambers, president of the Republican State Leadership Committee.
"If I was a donor to a Democratic committee in Washington right now or a Democratic Super PAC I'd certainly be asking for my money back right now, because they have nothing to show for the $500 million they spent in state legislative races this year," he said.
The political fights over the maps will now take place in state capitals and, likely, in state courts, as they did following the 2010 elections when Republicans drew maps that would help them retain their newly won congressional majority.
"Redistricting is always one of the most vigorously litigated issues because of its potential to control political power," said Jessica Ring Amunson, partner in Jenner & Block's Washington, D.C., office. "I would not expect that to change this time around. If anything, it may well increase."
See also: Virginia Voters Say Yes to a Redistricting Commission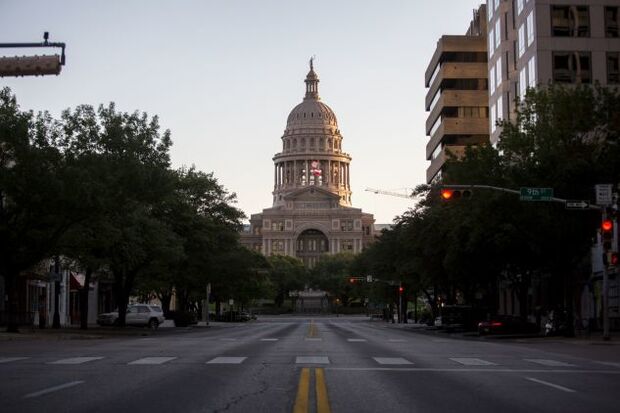 Here's how the election shook out in some other states where narrow majorities put control on the line or potential veto-crushing majorities were within reach:
Iowa: Republicans fended off Democratic challenges in the state House and retained the ability to unilaterally approve redrawn districts.
Kansas: Republicans retained supermajorities in the state House and Senate, giving them veto-proof power to redraw the districts.
Minnesota: Republicans would maintain their narrow edge in the state Senate if incomplete results stay on track, giving the party a say in how the state's districts are redrawn.

North Carolina: The GOP retained control over both the state House and Senate, giving Republicans the ability to redraw the districts.
Wisconsin: Democrats retained enough seats in the Assembly and state Senate to prevent GOP supermajorities that could have redrawn districts over the veto of Gov. Tony Evers (D).
To contact the reporter on this story: Alex Ebert in Columbus, Ohio at aebert@bloomberglaw.com
To contact the editors responsible for this story: Kyle Trygstad at ktrygstad@bgov.com; Bennett Roth at broth@bgov.com; Tina May at tmay@bloomberglaw.com