GOP Trump Critics Cheney, Kinzinger Land New Lobbyist Donors
Outspoken lawmakers see surge in donations from K Street
'I wanted to be on the right side of history,' says GOP lobbyist
Vocal anti-Trump House Republicans Liz Cheney and Adam Kinzinger are raking in campaign cash and garnering accolades from some lobbyists who lauded the lawmakers for taking on the former president for his alleged role in the Jan. 6 attack on the Capitol.
Hundreds of K Street lobbyists, lawyers, and communications professionals donated to Cheney (Wyo.), including nearly 200 who gave to her for the first time this year, according to Federal Election Commission records analyzed by Bloomberg Government. Kinzinger (Ill.) attracted almost 50 first-time lobbyist donors.
The surge of contributions and interviews with more than a half-dozen donors suggests that these members still command influential support in the party despite their break with House GOP leadership over their vote to impeach Donald Trump and will likely have the resources to counter primary opposition in 2022.
"It shows that the Republican Party remains a bigger tent than is portrayed on CNN or Fox News," said Bruce Mehlman, co-founder of Mehlman Castagnetti Rosen & Thomas and a former Bush administration official.
He portrayed the current fight being waged by Kinzinger and Cheney as an existential one. "The Republican Party cannot survive as a cult of personality focused on denying the truth of a lost election rather than broadening its appeal by solving real problems," he said.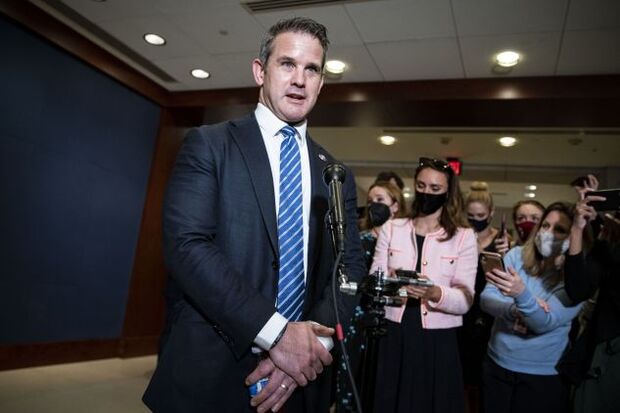 Mehlman gave $2,000 to Cheney this year, his first donation to her since a $500 check in 2016, and contributed $1,500 to Kinzinger this year after last giving to him in 2019. Mehlman donated $1,000 to Rep. Anthony Gonzalez (R-Ohio), who also voted for impeachment.
Earlier this month, Cheney was ousted from her post as GOP conference chair and replaced by Rep. Elise Stefanik(R-N.Y.) after she repeatedly criticized Trump for promoting the falsehood that he won the election. Kinzinger allies in February started a new super PAC, Americans Keeping Country First, to help anti-Trump Republicans. The campaigns of both lawmakers didn't respond to request for comment about the lobbyist fundraising.
Cheney and Kinzinger ended the first three months of this year among the top-raising members in the House, FEC filings show, each bringing in about half the entire sum that they did during the entire two-year 2020 campaign cycle.
Still, they were outpaced by Republicans that are more aligned with Trump — such as Reps. Marjorie Taylor Greene (Ga.) and Jim Jordan (Ohio) — and have drawn primary challengers.
Julie Conway of the political consulting firm Shamrock Advisors said she felt it was "important" to give to Cheney and Kinzinger.
"I hate that these guys are being called courageous for telling the truth," Conway said. "They are both courageous human beings in their own right, but to be called courageous for saying what has been proven," she added, "is silly."
Conway, who runs an organization called VIEW PAC that works to elect Republican women to Congress, also gave personal money to Rep. Jamie Herrera Beutler (R-Wash), who voted to impeach Trump. She said she's known all three for years.
'Impulses of a Madman'
In February, dozens of George W. Bush administration alumni and other lobbyists held a fundraiser for Cheney, drawing more than 50 hosts, including former Rep. Ileana Ros-Lehtinen (R-Fla.), now at Akin Gump Strauss Hauer & Feld, and John Scofield of S-3 Group. At the fundraiser, first reported by Politico, those giving $2,500 or more were classified as hosts.
GOP lobbyist Kyle Matous, a former chief of staff to Rep. Pete Sessions (R-Texas), made his first political donations this year, giving to Cheney, Kinzinger, Herrera Beutler, and Rep. Dan Newhouse (R-Wash.), who also voted to impeach Trump.
"For America to be great, the GOP can no longer be a cult driven by the authoritarian impulses of a madman. The majority of Republican Members of Congress know that. But Liz, Adam and eight of their colleagues were the only ones with the courage to act," Matous said in an email. "They deserve our support."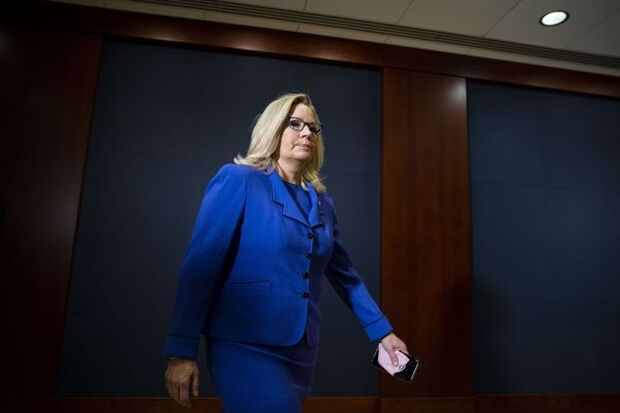 The outspoken Republican lawmakers have attracted contributions from all across the political spectrum, including Democrats and some previously aligned with Trump, as well as lobbyists who hadn't given in years.
Bryan Lanza, a lobbyist at Mercury who worked on Trump's presidential campaign and transition team, gave $2,500 to Cheney in February. "Jan. 6 was too much to stomach for me. There's a red line," he said. "I wanted to be on the right side of history."
Some of his friends, he said in an interview, were "disappointed, shocked, and hurt" by the donation to Cheney.
Read More: Liz Cheney Says She's Fighting for Republican Party's 'Soul'
Brooks Brunson-Pitts, who lobbies for Verizon Communications Inc., gave to Cheney for the first time this year, and donated to Kinzinger for the first time since 2015. Jennifer Young at Tarplin, Downs & Young gave to Cheney for the first time in March, and to Kinzinger for the first time since 2012. Jackie Carney, a lobbyist for Exelon Corp., was a first-time donor to Cheney this year and wrote a check to Kinzinger for the first time since 2013.
Some of the first-time donors to both Cheney and Kinzinger include Shane Downey of the Global Business Travel Association, David French at the National Retail Federation, Luke Hatzis at Capitol Counsel, and Natalie Farr at Subject Matter.
Democratic Donors
Longtime Democratic lobbyists Daniel Tate and Jeff Forbes, the founding partners of Forbes Tate Partners, gave $1,000 and $5,800, respectively, to Cheney. The firm held a fundraiser for her earlier this year.
Forbes also gave $2,000 to Kinzinger and donated to other House GOP members who voted for impeachment, Reps. Peter Meijer (Mich.) and Gonzalez. He intends to support the remaining six Republicans who voted to impeach Trump.
"Plain and simple, it's about rewarding people who do the right thing," said Forbes, who noted he's given to select Republicans in the past. "Sometimes you have to reward people who do the right thing, regardless of their party."
To contact the reporter on this story: Megan R. Wilson in Washington at mwilson@bgov.com
To contact the editor responsible for this story: Bennett Roth at broth@bgov.com