GOP Ad Wars in Kentucky Test Party Messaging Ahead of 2024 (1)
Republican Craft has $9.5 million of her own money in the race
Trump backs rival of one his administration's ex-ambassador
(Adds calendar of gubernatorial elections and fixes a typo in the 15th paragraph.)
Bloomberg Government subscribers get the stories like this first. Act now and gain unlimited access to everything you need to know. Learn more.
A dozen Republicans are vying for the gubernatorial nomination in Kentucky, where one of the frontrunners had high-level appointments in President Donald Trump's administration and a different candidate has Trump's backing.
The winner of that May 16 primary is almost certain to face Gov. Andy Beshear, a Democrat seeking a second term in a Republican-leaning state.
The contest — one of three gubernatorial elections this year along with races in Mississippi and Louisiana — will show which messages resonate with the party's core voters.
Kelly Craft, a former ambassador to Canada and the United Nations who has put $9.5 million of her own money into the race, calls herself "an outsider not owned by the establishment." She has aired commercials praising Trump as "a man of action who got things done," and condemning "woke ideology" in schools.
Attorney General Daniel Cameron, Craft's chief GOP rival, is depicted alongside their home state's senior senator, Republican Leader Mitch McConnell, in an ad that criticizes "career politicians who would rather follow than lead."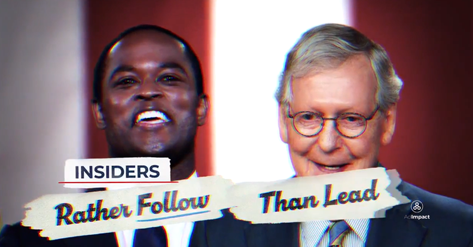 Cameron is emphasizing his endorsements from law enforcement and from Trump.
There's also been a steady stream of ads by the political committees bolstering Craft, attacking Cameron, and vice versa.
Cameron responded to a spot that called him an "establishment teddy bear" by posting a picture of a stuffed animal in an "I HEART Cameron" shirt.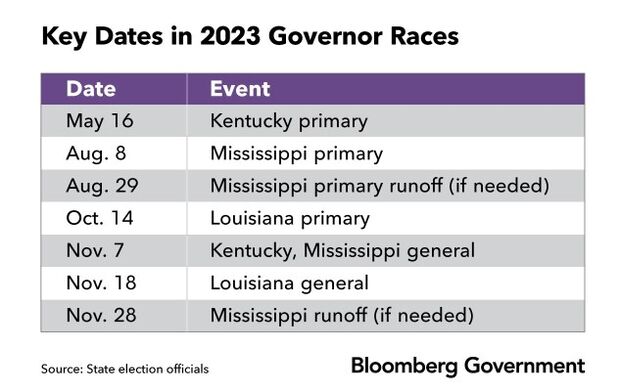 And Craft criticized Cameron, who is Black, for his handling of an investigation into the 2020 fatal shooting of Breonna Taylor by police.
"If he wins the nomination, you better believe it will become an issue," said Stephen Voss, associate professor of political science at the University of Kentucky. "Democrats will try to drive a wedge between Cameron and Black voters by using the Breonna Taylor controversy."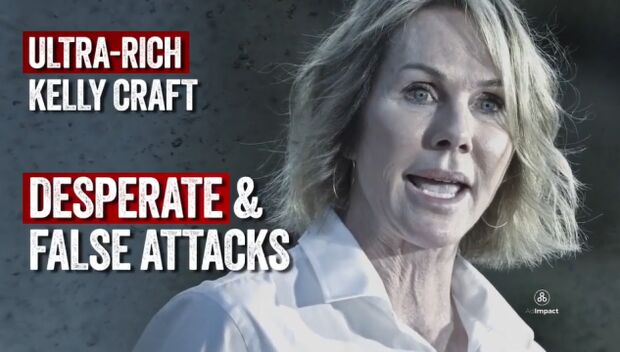 Low-Key Democrats
Neither Beshear nor his opponents in the Democratic primary, Jeff Young and Peppy Martin, have joined the ad wars.
Young was an unsuccessful Democratic nominee for Congress in 2022 and Martin unsuccessfully ran for Kentucky governor as a Republican in 1999.
Beshear has the advantage of incumbency, and he entered the election year on a public-approval high. In January, Mason-Dixon Polling & Strategy surveyed voters who gave him a 61% job approval rating — higher than any other Democratic governor, even those in blue states.
"While Beshear is rare among Democrats, he's not rare among the most popular governors," Voss said.
"Governors in states where their parties do not dominate tend to be more problem-solving and more reasonable," he said. "They're less given to ideological posturing."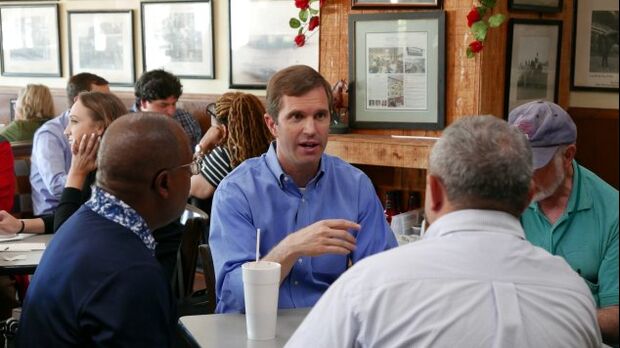 In Kentucky, Voss said, there's "very little ideological posturing coming out of Beshear."
Beshear also has been in the news handling the aftermath from flooding in eastern Kentucky and tornadoes in western Kentucky as well as following a mass shooting at a Louisville bank that killed one of his close friends. Plus, he's a "name brand" familiar to voters as the son of former Gov. Steve Beshear, Voss said.
Scant Public Polling
In April, the Emerson College Polling/Fox 56 Lexington survey of Republican voters showed Cameron leading the 11 other GOP candidates, preferred by 30% of those polled.
Craft was the choice of 24%, while Agricultural Commissioner Ryan Quarles was third with 15%. The poll also showed 21% of those surveyed said they were undecided, offering a significant opportunity for the rest of the field, which includes state Auditor Mike Harmon and Somerset Mayor Alan Keck.
In the earlier Mason-Dixon survey, 39% favored Cameron, while Craft was the choice of 13% and 8% backed Quarles. Of course, that was before the candidates started using TV and social media to introduce themselves and try to drive negative impressions about their opponents.
Kentucky Kicks Off Gubernatorial Election Season: BGOV OnPoint
"What Kelly Craft has is money and she's used that very effectively," said Jessica Taylor, Senate and governors editor at the nonpartisan Cook Political Report With Amy Walter. "It's clear she's narrowed the gap with her advertising and helped raise her own name identification."
If voters are turned off by the advertising back-and-forth among Craft, Cameron, and the committees backing them, Quarles could be the beneficiary after making the rounds in his truck for face-to-face campaigning, Voss said.
"A lot of politics is social," he said. If Quarles is getting support from respected local leaders, "they may be more effective at mobilizing voters back home than some ad that shows up in your living room."
Quarles's advertising highlights support from Right to Life, an "A" rating from the National Rifle Association, and his family's 200-plus years of farming in Kentucky. "If you're ready for a governor that thinks like you, because they were raised like you, I'd be honored to have your vote," he says in one spot.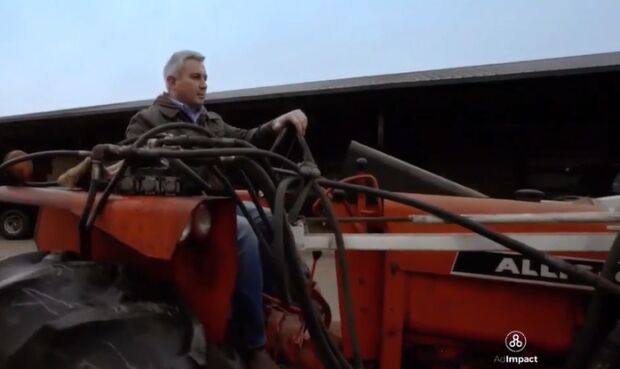 After a steady diet of TV negativity, "That might be seen as a refreshing, positive type of break from what they've been seeing in this primary," said J. Miles Coleman, associate editor of Sabato's Crystal Ball at the University of Virginia Center for Politics.
Cook and the Crystal Ball both rank the general election as leaning Democratic.
"The onus is on Republicans to make this more competitive and to really work to take down Beshear," Taylor said. "A governor with that high approval rating typically wins re-election even when the state is of the opposite party at the federal level."
(Subscribe to Ballots & Boundaries to keep up with election trends, voting law changes, and redistricting)
To contact the editors responsible for this story: Katherine Rizzo at krizzo@bgov.com; Loren Duggan at lduggan@bgov.com
Stay informed with more news like this – from the largest team of reporters on Capitol Hill – subscribe to Bloomberg Government today. Learn more.