'Good Samaritan' Groups at Border Draw GOP Critics Over Funding
Faith-based organizations provide food, shelter for migrants
Federal support for aid groups blamed for rise in crossings
Bloomberg Government subscribers get the stories like this first. Act now and gain unlimited access to everything you need to know. Learn more.
A growing number of Republicans frustrated about the US-Mexico border are turning their attention to an unsuspecting target: humanitarian workers.
GOP lawmakers are scrutinizing faith-based groups and other nonprofits that feed and shelter migrants, proposing to slash federal grants and accusing groups of enabling unauthorized border crossings.
The allegations highlight the depth of political rancor over President Joe Biden's immigration policies and how the GOP's right flank has come to harbor suspicions about the network of agencies and groups involved in US-Mexico border operations.
The efforts to cut off federal funding and restrict the groups' work threatens to destabilize a system of partnerships between nonprofits and the federal government that Democrats and Republicans alike have historically supported. Ending partnerships with the nongovernmental organizations, or NGOs, could lead to swift overcrowding at federal facilities or more frequent release of newly arrived immigrants onto the streets in border communities.
"We have to lean on these NGOs" because Customs and Border Protection facilities can't hold migrants for extended periods, Gloria Chavez, a longtime Border Patrol official who oversees the Rio Grande Sector, told lawmakers earlier this year.
"If they got their wish, which is basically to provide zero funding to local governments or NGOs who are assisting the federal government, we would have a humanitarian catastrophe unlike anything we've ever seen," Rep. Veronica Escobar (D-Texas), said of Republicans' efforts to end federal funding for the aid.
But critics say NGOs are part of the problem. In a recent Judiciary Committee hearing, Rep. Tom Tiffany (R-Wis.) called for Catholic Charities USA to testify to explain "what they're doing down on the border to facilitate this illegal immigration." Jewish Family Services, Lutheran Immigration and Refugee Service, and United Way Worldwide are also among more than a dozen organizations facing conservatives' criticism.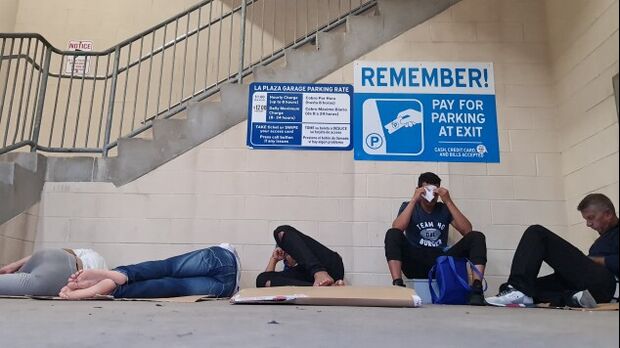 Tiffany and other critics point to documentation that some groups have mismanaged federal funds and claim groups are rewarding immigrants who were able to sneak into the US.
Many aid workers and leaders say they're caught in the crossfire of a partisan battle over border policies they can't control.
"The case somehow that we are facilitating illegal immigration is not true," said Bishop Jaime Soto of the Sacramento Diocese, which recently received a group of migrants sent by Texas officials. "We see a human suffering and people being exploited, and we have an obligation to try to be the Good Samaritan."
Nongovernmental organizations are poised to spend more time in the hot seat in the coming months as lawmakers squabble over government funding and Republicans investigate Homeland Security Secretary Alejandro Mayorkas's border policies.
'Industrial Complex'
Aid groups have operated at the border for decades, and many began coordinating more directly with Border Patrol and US Immigration and Customs Enforcement in 2014, during a dramatic increase in arrivals of families and children, to avoid overcrowding and limit time in custody. The partnerships persisted when Donald Trump took office amid a migrant surge in 2018-19.
But conservative scrutiny of their work escalated in 2021 as Biden took office and migrant encounters at the southwest border hit records.
Some groups receive federal funds to cover costs such as short-term shelter and meals, including under a grant program established by Congress in 2019 with bipartisan support.
The Emergency Food and Shelter Program's humanitarian account received $30 million that year to reimburse local governments and NGOs for helping with migrants' basic needs. The account now falls under the Shelter and Services Program and is funded at $800 million for the current fiscal year.
Immigration Politics Bog Down Humanitarian Funds for Migrants
Though many border-state lawmakers on both sides of the aisle have lauded the program, some border hawks have raised red flags about the arrangement.
Conservative groups in early 2022 sued the Biden administration for information about its coordination with Catholic-affiliated organizations at the border. The conservative Heritage Foundation later released a memo purporting to use mobile device data to show how NGOs helped migrants move across the country.
The US-based groups, plus partner organizations that help migrants on their journeys in Central America, form an "illegal immigration industrial complex," said Lora Ries, director of the Heritage Foundation's Border Security and Immigration Center. Lawmakers who question the system too often "clam up" after they get pushback from faith-based groups and advocates, she said.
"There will be phone calls going all over town from church organizations and their lobbyists trying to fight this off, accusing them of being unchristian or not helping the stranger," Ries said.
"But again," she added, "the point is there are many legitimate populations around the globe who have been persecuted that need help. Let's focus energies and aid to those groups rather than supporting and easing smuggling to and through the US."
Rising Scrutiny
A March 2023 report from DHS's internal watchdog added fuel to the fire, finding that some groups used federal grant money on individuals who had evaded detection at the border instead of exclusively for those already processed by US officials.
A trio of Judiciary Committee Republicans demanded answers from DHS in May.
"These NGOs abuse their tax-exempt status and the trust of the very taxpayers that fund them by encouraging migrants to travel to the southern border illegally with resources from federal funds," Rep. Lance Gooden (R-Texas) argued in an open letter later that month.
Though the sentiment isn't shared by all House Republicans, the scrutiny has made its way into high-profile legislation. The latest annual appropriations bill for DHS would eliminate funding for the federal grant program that reimburses NGOs and local governments for qualified migrant care expenses.
The GOP's marquee border bill (H.R. 2), which the House passed in May, also includes a provision that would end the program and more broadly restrict DHS funds for organizations serving immigrants deemed inadmissible under US immigration law.
GOP Barrels Ahead on Fresh Border Bill as Democrats Cry Foul
Rep. Mark Green (R-Tenn.), who leads the Homeland Security Committee, defended the approach during a contentious markup earlier this year.
"We're not stopping Catholic Charities from doing this mission," Green said. "If they want to continue to do this mission, God bless them. We're just saying that the taxpayer doesn't get told where his charity or her charity gets distributed."
The US Conference of Catholic Bishops wrote to Congress to oppose the border bill's NGO provisions, warning that it could stifle a range of services nonprofits provide, including disaster relief and services for victims of trafficking.
Green has pledged to investigate the Biden administration's relationship with NGOs. In a June report focused on Mayorkas, he accused the administration of "empowering a vast NGO network to facilitate illegal immigration."
'Not Political'
To many NGO leaders, the notion that their work entices migrants to make the dangerous journey to the southern border is incomprehensible.
"People who think that a warm bowl of soup is why these families flee to the US have really no concept of the circumstances they're fleeing," Lutheran Immigration and Refugee Service President and CEO Krish O'Mara Vignarajah said.
The Catholic Church has faced criticism and been drawn into political disputes for years for its work serving immigrants, unhoused people, and other vulnerable populations, said Soto, who is also board chairman of the Catholic Legal Immigration Network Inc.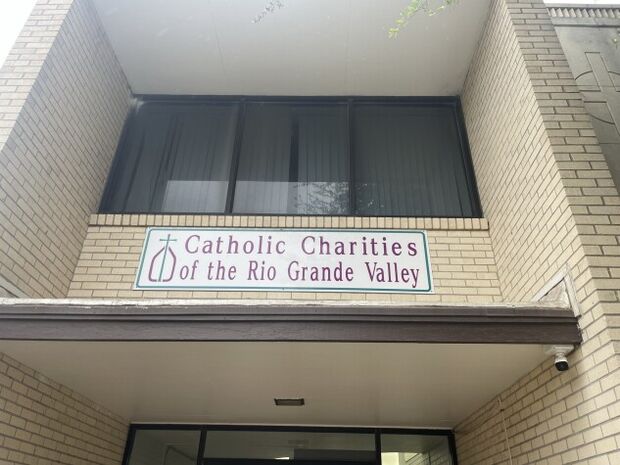 At a Catholic Charities of the Rio Grande Valley shelter in McAllen, Texas, earlier this year, staff and volunteers focused on addressing migrants' basic needs. Meals were served on a schedule. Mats were laid out on the floor for sleeping. Toiletries and medicine were available behind a counter.
Most migrants stay for a day while booking travel to join family members elsewhere in the US.
Border's Harsh Realities Defy Rhetoric in Gridlocked Washington
Biden officials have defended their relationship with humanitarian groups, calling them a critical part of border management. Mayorkas included coordination with NGOs as part of a plan to manage a potential increase in border crossings when pandemic-related restrictions known as Title 42 ended.
Catholic Charities USA CEO Sister Donna Markham encouraged lawmakers to take a closer look at what they're debating.
"This work is humanitarian and motivated by the teachings of the gospels," she said in a statement to Bloomberg Government. "It is not political, and it should not be controversial."
To contact the reporter on this story: Ellen M. Gilmer in Washington at egilmer@bloombergindustry.com
To contact the editors responsible for this story: Michaela Ross at mross@bgov.com; Robin Meszoly at rmeszoly@bgov.com
Stay informed with more news like this – from the largest team of reporters on Capitol Hill – subscribe to Bloomberg Government today. Learn more.