Georgia Governor Picks Crypto CEO for Senate Seat, Defying Trump
Georgia Governor Brian Kemp is set to pick financial executive Kelly Loeffler to fill the U.S. Senate seat held by retiring GOP Senator Johnny Isakson, the Associated Press and Atlanta Journal-Constitution reported. The choice is a rebuff of President Donald Trump's lobbying for appointment of one of his biggest supporters in the House.
Loeffler is chief executive officer of Atlanta-based Bitcoin trading platform Bakkt LLC. Bakkt is affiliated with Intercontinental Exchange, where she has worked as an executive and where her husband, Jeff Sprecher, is chief executive officer.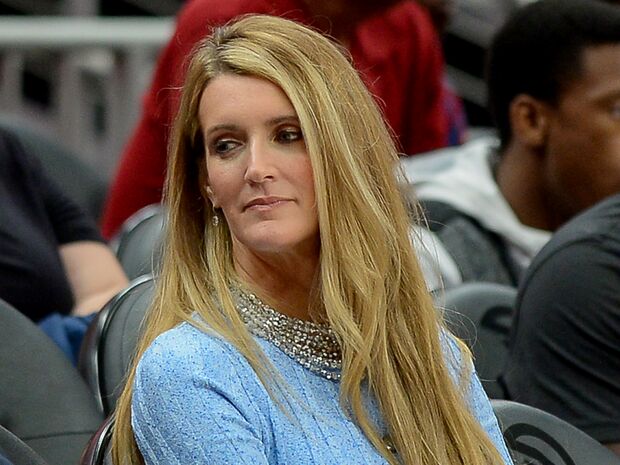 She has donated millions to Republican candidates and super PACs. Recipients have included the Georgia Republican Party, former Senator Saxby Chambliss, current Senator David Perdue, and a super PAC that helped boost the candidacy of 2012 Republican presidential nominee Mitt Romney.
The AP cited an unidentified Republican consultant. The Atlanta Journal-Constitution, which reported last week that Kemp would appoint Loeffler, said the governor has been calling state officials to inform them of his decision, which will be announced within days. Kemp's spokeswoman, Candice Broce, declined to confirm the reports.
Trump had been pressing Kemp to appoint Representative Doug Collins, who has been a vocal defender of the president during the House impeachment inquiry. The Wall Street Journal reported that Kemp and Trump had a tense meeting at the White House Nov. 24 where the president outlined his objections to Loeffler, mainly that she was politically untested.
Warning of Primary
Another Trump supporter in the House, Florida Representative Matt Gaetz, warned Kemp last week that he might face a primary challenger if he defied Trump by not selecting Collins.
"You are ignoring his request because you THINK you know better than @POTUS," Gaetz tweeted, referring to the president. "If you substitute your judgment for the president's, maybe you need a primary in 2022. Let's see if you can win one w/o Trump."
Loeffler will have the support of the National Republican Senatorial Committee if she faces a GOP challenge in 2020, said a person familiar with the party committee's decision.
Kemp is governor of a once-reliably Republican-leaning state that has seen shifts toward Democrats as a result of demographic changes fueled by the growth in Atlanta's suburbs. Trump won the state by 5 percentage points in 2016, but that's a smaller margin than that of the GOP presidential candidates in the four prior elections. In 2018, Kemp narrowly defeated Democrat Stacey Abrams in the governor's race as women and suburban voters increasingly turned away from Republicans.
Loeffler would be the second woman from Georgia to ever serve in the U.S. Senate. The first, Rebecca Latimer Felton, served for a single day in 1922, following an appointment due to the death of Senator Thomas Watson one day before his term in the chamber ended.
Isakson, 74, said in late August he would retire at the end of this year, citing a four-year struggle with Parkinson's disease, a fall in July and surgery in August to remove a growth from his kidney. Loeffler would hold the seat until a special election is held next year to fill the remaining two years of Isakson's term.
Isakson's decision to leave at the end of 2019 sets up an unusual situation in which both of Georgia's Senate seats, now in GOP control, would be on the ballot in 2020, a presidential election year. Perdue also is up for re-election next year.