Georgia Democrats See Another Opportunity in Race Against Perdue
Democrats came up short again in Georgia's latest major statewide race in 2018, but the party's hopes in the southern state are renewed this year.
They're banking on a diversifying state and a suburban distaste for President Donald Trump combining to award the party its first electoral votes from there since 1992 and its first Senate seat in two decades — and maybe even a second.
Along with a coinciding special election for Georgia's other Senate seat, Sen. David Perdue (R) faces Jon Ossoff in his first re-election bid. The Democrat garnered national attention three years ago with record-breaking fundraising in a House special election that came down to the wire in the previously solidly Republican Atlanta suburbs.
Ossoff lost to Karen Handel despite raising $30 million. But Rep. Lucy McBath (D) followed through on the national party's optimism in the area by unseating Handel in 2018. And Ossoff hopes to now build upon the party's close loss in that year's governor race.
He said in an interview that emerging from the seven-way primary on June 9 with a majority of the vote — thereby avoiding a runoff and highlighting the Democratic support behind him — was a game changer.
"To not have a run-off speaks to the strength of my support and the message," he said.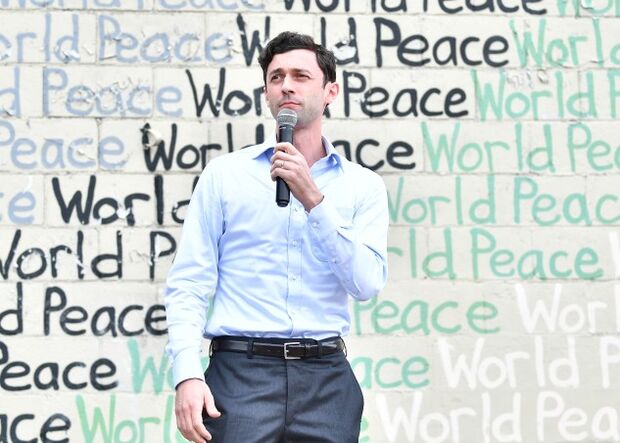 Purple Peach
The Cook Political Report shifted the race in May from "likely Republican" to "lean Republican" in part because of a fresh poll from a top Republican pollster that found Perdue leading by only 2 percentage points. But it was also because of the changing political landscape in the state and the gains made in 2018, when former state House Minority Leader Stacey Abrams (D) lost 50%-49% in the governor's race but ramped up Democratic registration and turnout.
"Georgia is a state to watch at nearly every level in 2020," Senate election handicapper Jessica Taylor wrote then.
Ossoff raised more than Perdue in the six weeks leading up to the primary. Perdue, who didn't have a competitive primary, has far outraised Ossoff overall and had nine times more in cash on hand by mid-May. Still, his campaign has been preparing to run in a state that leans more Democratic than it did when he was first elected as the outsider in 2014.
"From day one, our campaign has known that this will be one of the most competitive races in the country," Perdue spokesman John Burke said. "Republicans cannot take Georgia for granted, and we are stepping up our game to ensure that this state doesn't turn blue in 2020."
Since 2019, 320,000 new voters have registered in Georgia, according to an analysis by the Atlanta Journal-Constitution. Many of them are young and racially diverse — blocs of voters who tend to support Democrats.
A combination of demographic changes and suburban disenchantment with Trump could leave the state "more in play this election than it has been," said Trey Hood, a political science professor at the University of Georgia.
"Perdue has to fight for the suburban vote, so does Ossoff," Hood said. "That's where the real action is going to be."
The suburbs helped Abrams narrow the margin between her and now-Gov. Brian Kemp in 2018. Kemp largely ignored the suburbs during his campaign, instead focusing on racking up big margins in rural areas to build his base, Republican strategist Jay Williams said.
"He abdicated, he didn't feel like he needed it as part of his coalition," Williams said of Kemp. "I don't think Republicans are going to do that this year."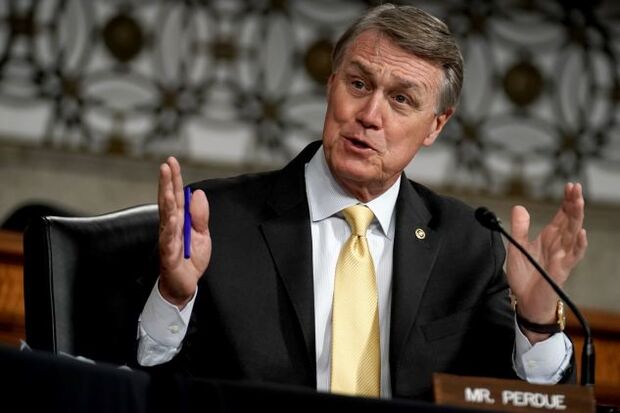 Suburban Appeal
Perdue plans to woo suburban voters by focusing on what he has accomplished in six years, with an emphasis on issues important there, such as the economy, health care, and school safety in the wake of school shootings — issues that Perdue has either sponsored or voted for in legislation.
Perdue's efforts to appeal to more moderate Republicans could be undermined by the other Senate race in Georgia for former Sen. Johnny Isakson's (R) seat. Sen. Kelly Loeffler (R) and Rep. Doug Collins (R) are expected to tout their conservative credentials all the way until the jungle primary this fall.
"If they're going hard right in November, that's not going to help Perdue," Williams said.
When Ossoff ran in 2017, the charismatic 30-year-old drew national attention for making a House race in Georgia competitive.
Unlike Perdue, who introduced himself to voters as a successful businessman, Ossoff struggled to define his qualifications to voters. He was often described as a documentary filmmaker, a label he said leaves out the breadth of his experience as CEO of Insight TWI, a company that helps reporters investigate, produce and market documentaries on corruption in foreign countries.
Ossoff said if elected he will use his experience to "clean up American politics, which is intolerably corrupt, and it's a problem that afflicts both parties." He called for an investigation into Perdue after reports showed Perdue purchased stock from a company that produces personal protective equipment around the time senators were being given early briefings on the coronavirus. Perdue denied wrong-doing but announced his advisers would no longer trade stocks in individual companies, the Atlanta Journal-Constitution reported.
The Democrat is also targeting Perdue on health care and was scheduled to hold a virtual news conference Thursday to highlight their different positions on the Affordable Care Act.
While Ossoff showed he can compete in the suburbs, he may have trouble in more rural areas, said John Watson, a former chairman of the Georgia Republican Party. While Watson said Ossoff is charismatic, he is also "more of a creature of D.C. or London." Ossoff, a former congressional aide, received a master's degree from the London School of Economics.
"He has a real dilemma in terms of projecting an overall Georgia as she stands at 11 million people versus what is just a regional or metropolitan appeal," he said.
To contact the reporter on this story: Emily Wilkins in Washington at ewilkins@bgov.com
To contact the editors responsible for this story: Kyle Trygstad at ktrygstad@bgov.com; Bennett Roth at broth@bgov.com