GAO Urges More Progress in Pentagon Cyber Training
The U.S. military services and U.S. Cyber Command have taken important steps toward developing a national force of trained cyber warriors, but their current strategies lack coordination and key details, according to a March 6 report from the Government Accountability Office.
The Pentagon is preparing to adopt a more aggressive posture in cyberspace following the 2018 release of the Trump administration's Pentagon cyber strategy. The plan emphasizes "defending forward" — in other words, infiltrating adversaries' networks in order to collect information that could be useful in preventing future attacks.
The strategy put cyber talent at the forefront of the Pentagon's priorities. It called on defense agencies to "invest in building future talent, identifying and recruiting sought-after talent, and retaining our current cyber workforce" while providing opportunities for professional development and career progression.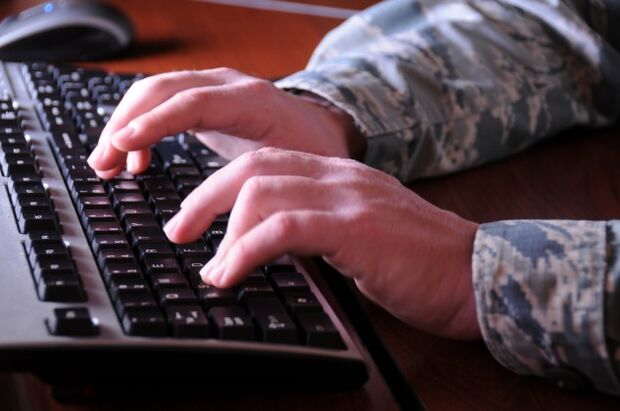 In its March 6 report, the GAO found that Cyber Command, or CYBERCOM, had succeeded in establishing consistent training standards for its cadre of Cyber Mission Force (CMF) teams tasked with spearheading U.S. offensive and defensive cyberspace operations. However, in its push to field 133 CMF teams comprising roughly 6,200 uniformed personnel ahead of an October 2018 deadline, some teams failed to receive training on key skillsets, which had a negative effect on readiness, the GAO reported.
These efforts are essential as CYBERCOM and the military services begin shifting from building a national cyber training program to maintaining one. This will require Pentagon officials to evaluate the effectiveness of the next phase of its cyber training courses. According to the GAO, the military services don't have a firm time frame for evaluating their training, nor has CYBERCOM developed a plan to have its training programs independently evaluated by a third party, as the strategy requires.
The GAO also recommended that CYBERCOM publish a master list of cyber training tasks to improve standardization between CMFs and across the Pentagon.
DOD Cyber Training Efforts Underway
In its report, the GAO acknowledged that Pentagon officials recognized the need to improve the overall readiness of their CMFs and had taken initial steps to address the issue. At the heart of their strategy is investing in new training capabilities and establishing new facilities to support "live" cyber warfare exercises.
The Army held an industry day Nov. 27 for a program known as the Persistent Cyber Training Environment, or PCTE, designed to host realistic training simulations. It will enable Army CMFs to "train as you fight," a long-held maxim of the U.S. armed forces. The Army is considering issuing a multiple-award, indefinite-delivery/indefinite-quantity contract valued at an estimated $800 million over five to seven years.
At the same time, the U.S. Army Corps of Engineers is planning to build a $100 million sensitive compartmented information facility (SCIF) at the Army's Cyber Center of Excellence (CCOE) based at Ft. Gordon, Ga. The center's mission is the "training, education, and development of world-class, highly skilled Signal, Cyber, and [Electronic Warfare] professionals supporting operations at the strategic, operational, and tactical level," according to its website.
The Army launched a request for proposals March 4 on an estimated $10 million competitive 8(a) contract to build a training network and supply the CCOE with a suite of IT services. The contract, called G6 IT Services, will deliver engineering, operating, and maintaining a virtual training environment to support up to 6,000 simultaneous users as they learn how to defend U.S. networks and exploit those of U.S. adversaries. Interested parties have until April 4 to respond to the RFP.
These efforts follow the Pentagon's October 2018 launch of a new Defense Digital Service office at the Georgia Cyber Center in Augusta, a short trip from Ft. Gordon. The office, dubbed "Tatooine" by the DDS, will serve as a "beacon for technical talent across the military" and a "place for nerds to write code and solve problems," according to director Chris Lynch.
The Air Force is also making significant investments in its cyber training facilities. The Air Force plans to invest $30 million to construct a cyber training center at its CyberWorx research facility at the Air Force Academy in Colorado Springs, Co. According to a recent report, Cyberworx will also serve as headquarters for the Department of Homeland Security's Center for Innovation.
Bloomberg Government subscribers can use the Opportunity Search to identify high value solicitations for cyber training programs.
Chris Cornillie is a federal market analyst with Bloomberg Government.
To contact the analyst on this story: Chris Cornillie in Washington at ccornillie@bgov.com
To contact the editors responsible for this story: Daniel Snyder at dsnyder@bgov.com; Jodie Morris at jmorris@bgov.com